311

XM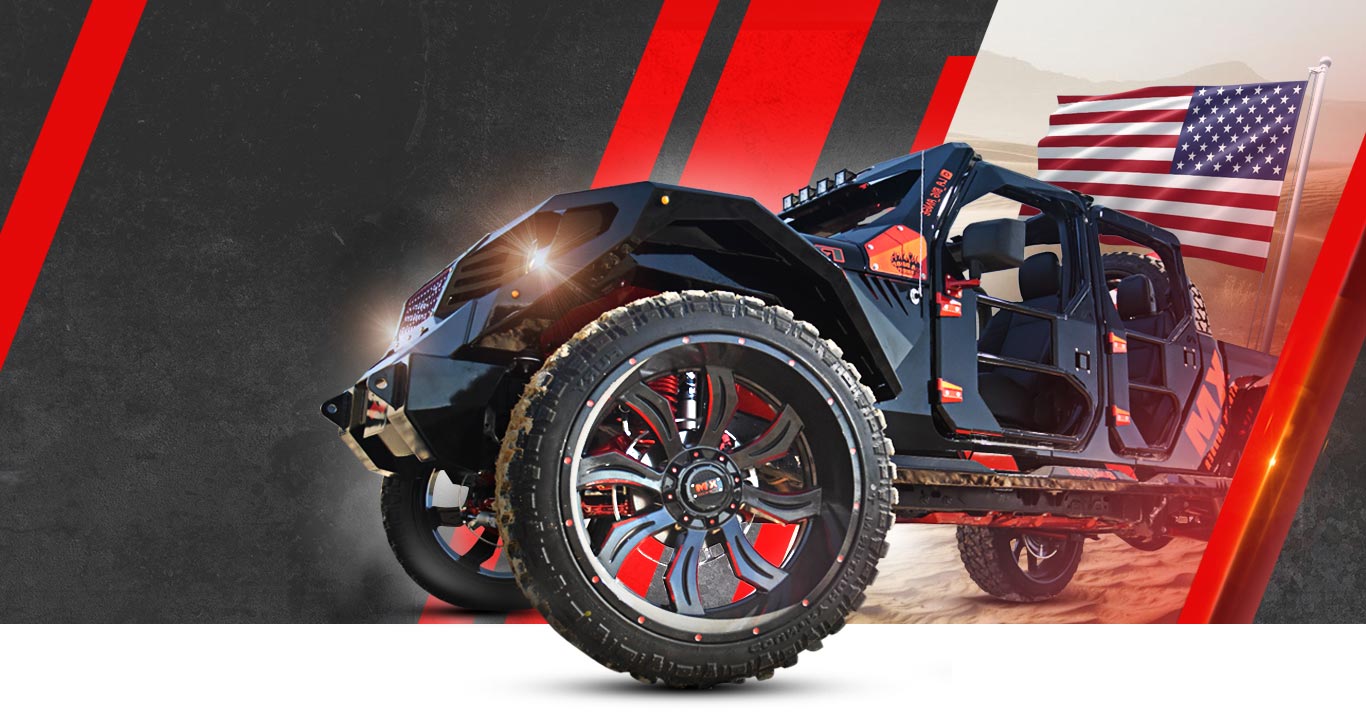 311

XM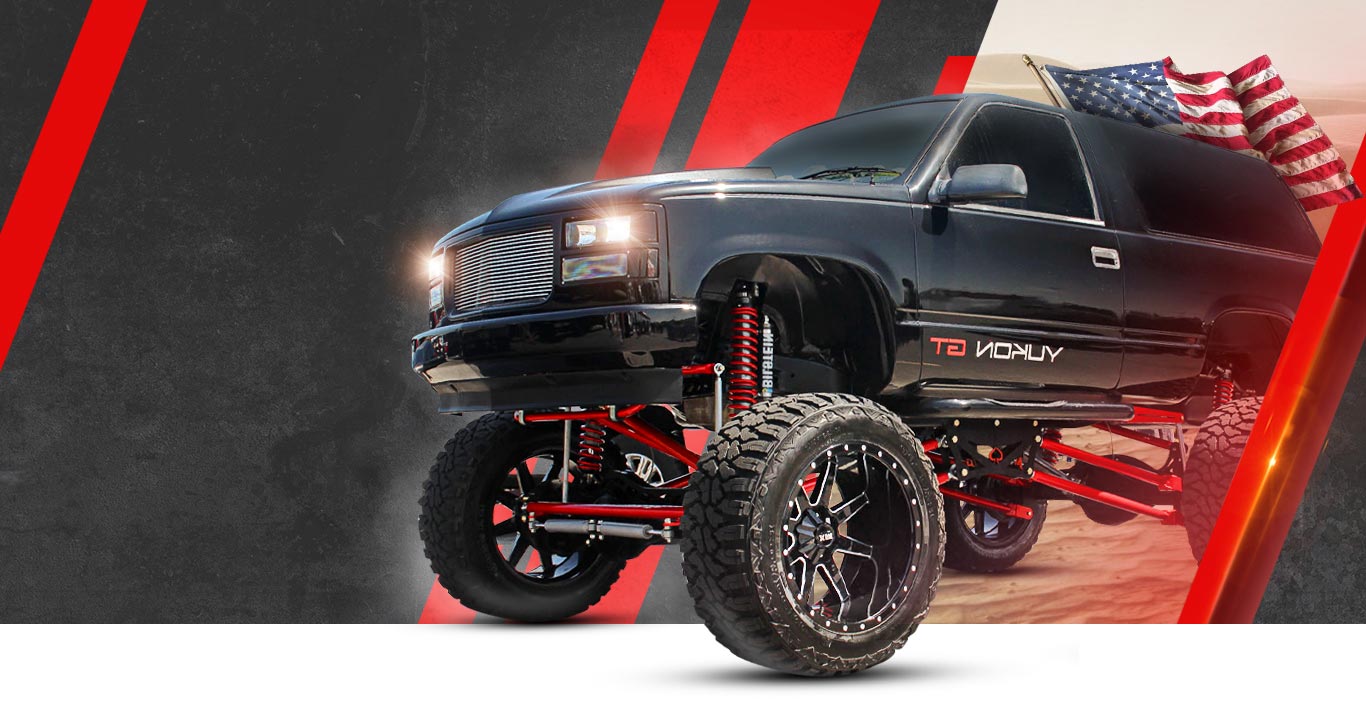 311

XM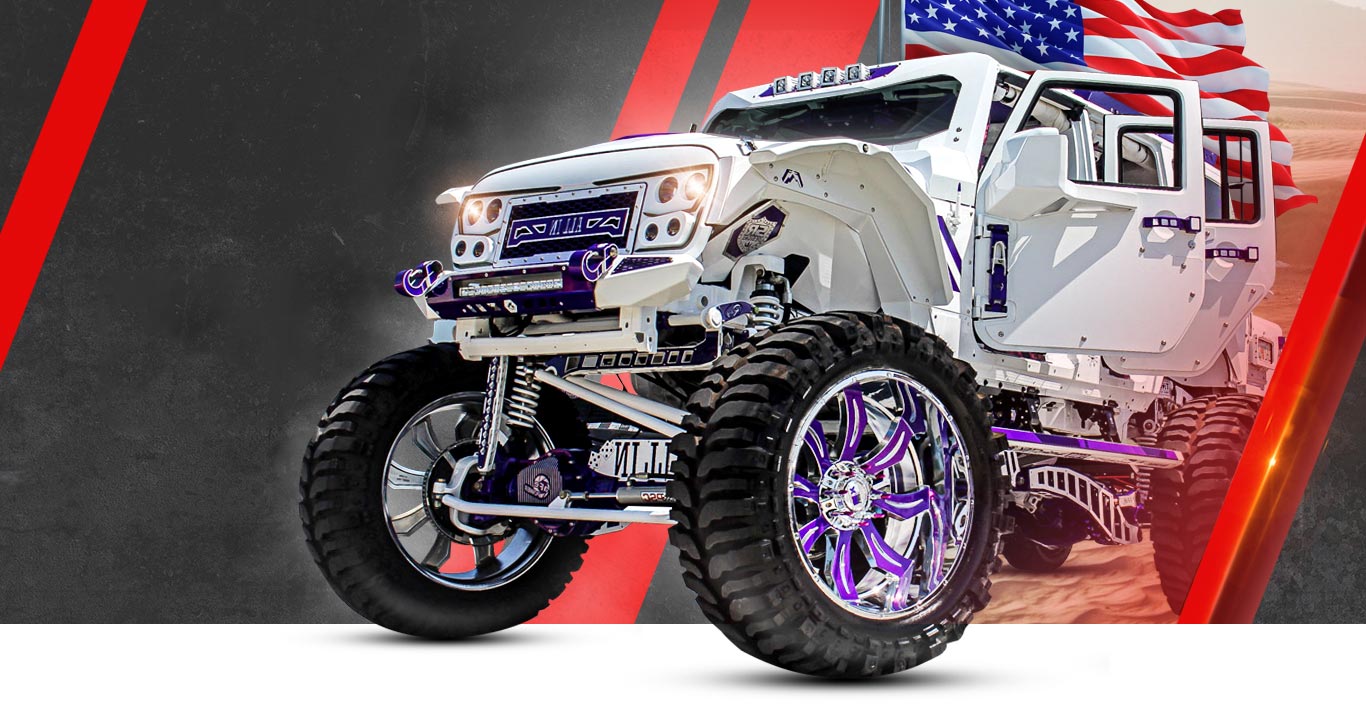 311

XM
2024 OFFROAD WHEELS STYLES
Since our inception in 1999, Xtreme Mudder has successfully served the offroad wheels & off road rims market with strong production, cutting-edge designs, and engineering innovation. Utilizing the high-end finishes to make the deliverables strongest, durable and long-lasting. Be it your off-roading adventure or the luxurious wheel's need, we devote ourselves to maintaining sustainable relationships with our customers. Navigate through our masterpiece collection of 50+ wheel designs with resource-intensive manufacturing in our million square feet of combined warehouse space in the U.S. Partner with us to get multi-tactical and high-quality wheels for your next vehicle. Ready to update your vehicle? Order your desired wheel today!
SUBMIT YOUR VEHICLE
TO GET A CHANCE FOR IT TO BE IN OUR HALL OF FAME!
Got a very cool car that you would like to show off? Let's put it in our Off Road Wheels Gallery!
We know for sure about car lovers that they love to show off those hot wheels! All you have to do to get your car to our Gallery is to submit your vehicle here. Fill out that form and we will do the rest. Each week, we will pick out the car that makes our jaws drop and put them up on the gallery for the world to see!
High-Quality Aftermarket
Off Road Rims and Wheels for any truck, Jeep, or SUV at XM OFF-ROAD
We have developed a new generation of custom-made wheels for luxury, street, and off road vehicles, with bespoke styling and designs to suit any car. We have serviced the top wheel manufacturers for almost two decades. We are now looking to expand our circle so that we may create cutting-edge, customized accessories for premium cars and bring those projects to the production line, thereby putting them in the hands of the most elite clients around the world.
The bold impact we generate with fascinating designs in high-end wheels sets us apart from our competition. The XM Offroad Wheels will significantly improve the construction and overall durability of your vehicle, it's precisely what we're offering. Depending on the model of vehicles you'd like to have some wheels for, we offer a wide array composed of very modern and sophisticated designs.
What Are Off Road Rims?
The upper or outer edge of an object is typically something circular or approximately circular. The Different Types of Wheel
Off-road Alloy Wheels: Alloy Rims are the most common on the market.
Off-road Steel Wheels: Steel wheels cost less than the other kinds.
Off-road Forged and Cast Wheels: To make steel or alloy wheels, manufacturers have two options available to them: casting or forging them.
Split Rim Wheels: These rims are used on a variety of machines, including lift trucks, earthmoving machinery, trucks, buses, and trailers.
Do Rim Matter for Off-Road?
Bigger and wider wheels mean more weight. Which is capable of combining handling and rolling and returns some engine power. For off-road performance, we prefer to adhere to the principle of driving a wheel diameter not exceeding half the tire height.
EXCESSIVE SPEED AND GREAT PERFORMANCE with Off Roading Rims:
The Xtreme Mudder Wheels meets your needs if you are looking for a vehicle with an excellent speed and performance. We have world-class wheels, which are sold with quick deliveries. Our stylish mud rims are capable of surviving even the roughest road conditions.
What Rims Are Good for Off-Road?
BEST ALUMINUM OFF-ROAD WHEELS
Moto Metal MO970. Eight rugged layered-look spokes set off the MO970
Moto Metal MO962
Fuel Vapor
American Racing AR172 Baja
XD Series XD820 Grenade
Fuel Enduro
Method Grid Wheels
Pro Comp Black 51 Series Wheels
Can I off-road with 20 inch rims?
A 20 inch wheel gives you better riding and off-roading capabilities. It is safe to drive. And it performs well not only on roads but also in rugged mountainous areas. This size can also be considered for any SUV, Jeep and Truck Rims.
Related Rims by Size in Demand:
Why is Wheel Offset Important for an Off-Road Vehicle?
Proper wheel offset ensures that your new package has a lot of specifications so nothing rubs against the suspension, brakes, or vehicle body (such as fenders, bumpers, and dust flaps). It is also important for the safety of the driver. This is because incorrect offset can reduce the stability of the vehicle or make it difficult to apply the brakes.
Why Choose Xtreme Mudder Wheels for off road wheels?
Xtreme Mudder is the perfect brand for Truck wheels & 4×4 truck rims with strong production, innovative designs, and engineering expertise of off-road alloy wheels and off road rims. The special feature of our alloy rim is that it is strong, durable, and allows you to drive comfortably even on uneven surfaces and it is long-lasting.
EXPANDED OFF-Road Wheels & Rims PORTFOLIO:
All of our wheels are high performance and made to fit your vehicle needs as well as preferences. Our line of accessories is top quality, rendering it the perfect setting to build any vehicle that floats your boat: be it practical daily use, extreme adventuring, or nice and exciting racing.
Check Out XM New Styles Wheels
COST-EFFECTIVENESS:
Our company does not put your wallet at risk. We've worked hard to ensure that you can get premium-quality off road monster rims at an affordable price. Our business model allows us to put your pocket first and foremost in terms of which products we want our customers to choose. A prime example of this is how the leading manufacturers of wheels and in-house wheel experts at our company guarantee great service without ever breaking our budget!