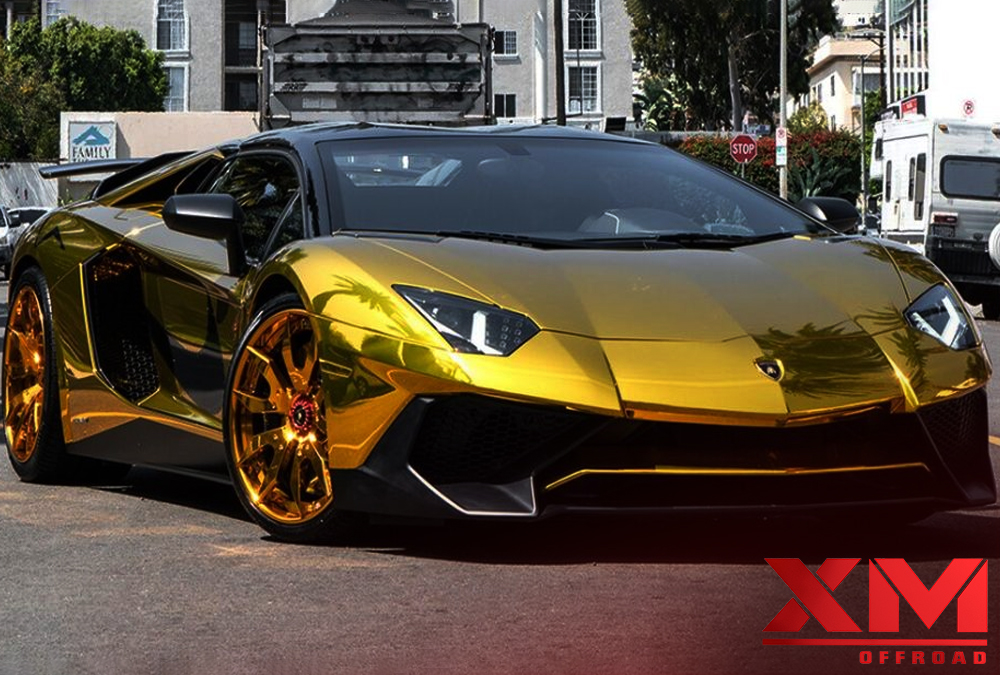 Rise of Gold Rims: Explain Transition from Luxury Cars to the Mainstream
Rims can make or break a car's appearance. They're the only exterior part of a car in motion, and clever shapes and designs can turn an otherwise dull wheel into something spectacular.
Here is the coolest gold rims on the market listed by XM OFFRoad Wheels. They range from crazier designs to innovative materials.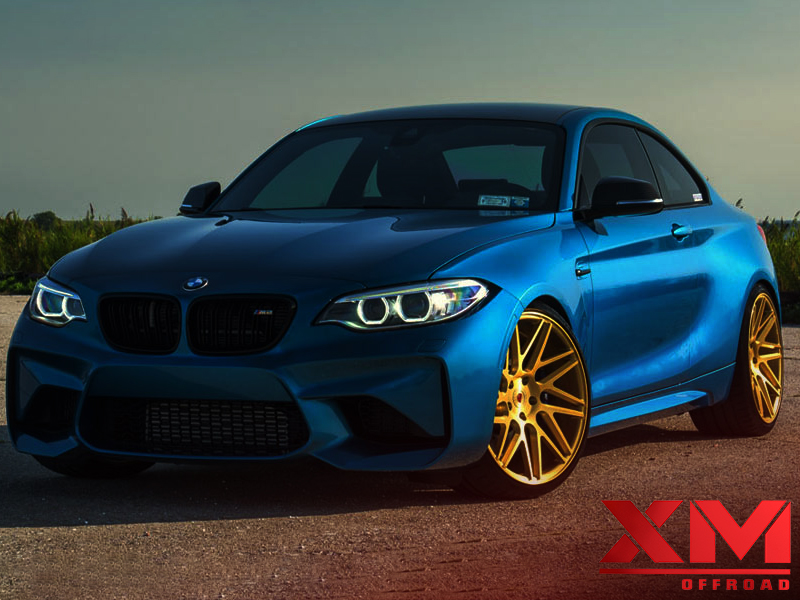 The BMW M2 Competition was introduced in late 2018, replacing the standard M2 with an all-new 3.0-liter twin-turbo six-cylinder engine, improved suspension and braking, and 405 horsepower. Power is transferred to the rear gold rims wheel via a six-speed manual or an eight-speed automatic gearbox.
The M2 Competition's exterior design differs slightly from the M2 Coupe, with an aggressively-styled gloss-black kidney grille and front-end design. It looks fresh and is more in keeping with the M2's overall design.
Its performance does not translate to a comfortable drive, though. The M2 Competition's steering is stiff and slightly jarring for long straights.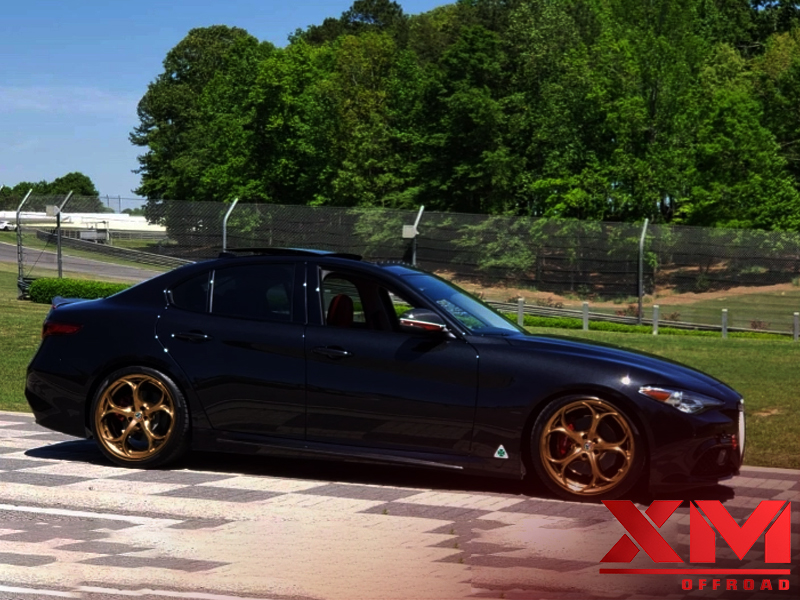 Alfa Romeo Giulia Quadrifoglio
Alfa Romeo is a brand that has a rich history when it comes to high-performance cars. This is why they have a lot of different models that are capable of high speeds and excellent handling.
One of these models is the Alfa Romeo Giulia Quadrifoglio. 
The Alfa Romeo Giulia Quadrifoglio is a model that has existed for some time. This car is a prevalent model because of its incredible performance.
This car also has many other great features that make it a fantastic car for anyone to drive. The car is equipped with a 2.9-liter V6 engine that produces 533 horsepower. This is a huge amount of power, and it will make this car incredibly fast.
Another feature of this car that is important is the Quadrifoglio badge that it has on it. This is an iconic symbol that will help this car stand out from the rest of the competition.
The Quadrifoglio badge is a logo that is based on the four-leaf clover that first appeared on the Alfa Romeo RL Targa Florio back in 1923. This is a very iconic symbol that is associated with high-performance racing. This is why this brand has made sure that their cars will always have the Quadrifoglio badge on them.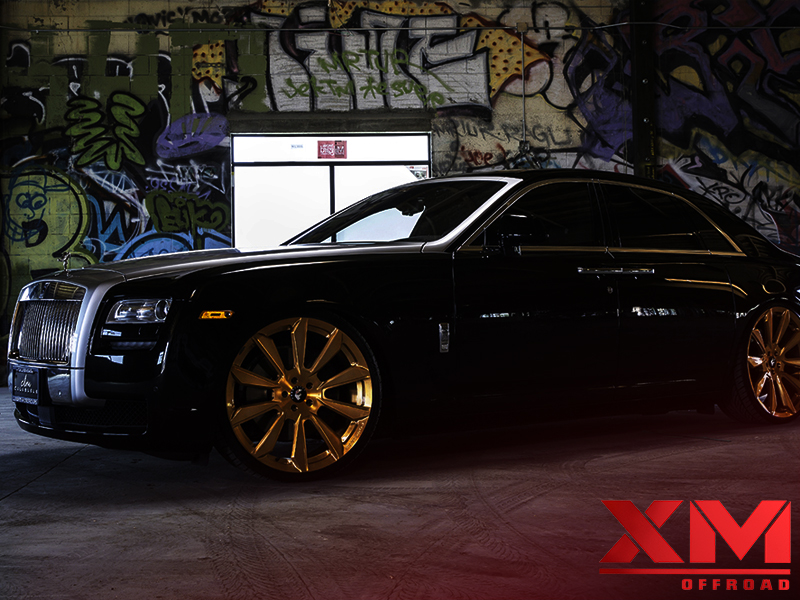 The Rolls-Royce Phantom is a luxury car that offers its owners a sense of indulgence and opulence. It is a 2.8-ton behemoth, accommodating five people in comfort and style while providing excellent performance. 
The Phantom has been around for over 91 years, and it continues to be one of the most popular Rolls-Royce models. It is available in sedan, coupe, and convertible forms.
In addition, it is a high-end luxury car that is hand-built and designed to fit each owner's specific needs and desires. It is also the Rolls-Royce brand's most successful product.
Besides its classic design, the Phantom has various features that set it apart from other cars. For example, the interior can be customized with a variety of materials and colors.
These include custom leather colors, types, and embroideries. It also has a Starlight headliner with optic fibers to mimic a night sky.
In addition, it's a great vehicle to own and drive, but it does come with some hefty fuel costs. 
The Mercedes Maybach S560 has a longer wheelbase than the standard Benz-branded S-Class, increasing passenger and luggage room. Whether you're a driver or a passenger, you'll enjoy luxury features like Nappa leather on virtually every surface; 64-color interior ambient lighting; heated and ventilated front seats with massage and four-position memory settings; heated rear seats with massage and power adjustments; air ionizing system and a panoramic sunroof.
For 2023, the S560 gets a subtle refresh with a new front grille and two new exterior paint colors. It also gets new 20-inch multi-spoke wheels and two new interior color combinations. Among the new options are "Haute Voiture" and a special edition by designer Virgil Abloh.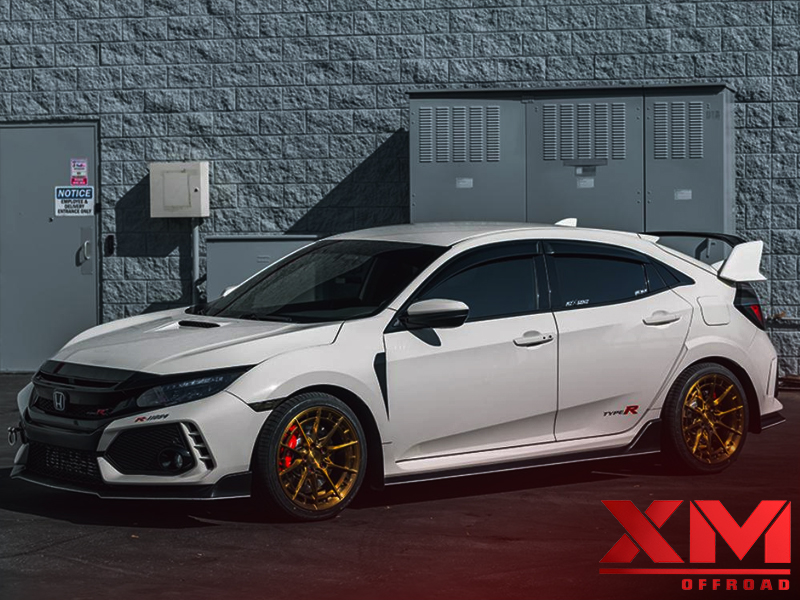 The Honda Civic Type R was a hugely successful car for the company, delivering a hot hatch with power, reliability, and creature comforts for a fraction of the price of some competitors. It was designed for the driving enthusiast who wanted to drive a track-ready car that would also be a good choice for weekday utility.
The 2023 model sees a few major upgrades to the chassis, including a more robust cooling system and a new turbocharger. It's also lighter and more powerful, with 9 more horsepower than the last version.
A stronger body, with a 15-percent increase in rear torsional rigidity, improves the vehicle's track-ready character and lowers overall noise, vibration, and harshness (NVH) levels. A unique strut tower and rear control arm design further stiffen the front-rear body structure, improving steering feel and precision.
The Ford GT350 R is a perfect blend of Italian supercar scream and American muscle car snarl. It is a complete machine that is ready to hit the track but also can be used as a daily driver.
Ford's 5.2-liter Coyote V-8 is the most powerful of its type ever built, rated at 526 horsepower and 429 pound-feet of torque. It's the engine that won PCOTY 2016, and it's the heart of a car that Ford Performance called "the best GT in the world."
While we could praise the GT350 for the engine alone, the chassis is what makes this car a joy to drive. The suspension and steering are exact, enabling the driver to put the car exactly where they want it and have confidence at high speeds.
For our test car, we drove a 2020 GT350R equipped with MagneRide dampers and carbon-fiber wheels. 
Conclusion
When driving the Mustang around, it was clear that this car is a serious contender for the title "best GT in the world." Its flat-plane crank makes it sound like a Ferrari, and its flat-rate braking system is incredibly responsive. It's a fantastic combination that will not be found on another car for at least five years.
FAQs About Rise of Gold Rims
Q1) What is the Difference Between Luxury Cars and Regular Cars?
The main difference between luxury and regular cars is that they are made with better materials and have more luxurious features.
The most popular luxury vehicles include Mercedes-Benz, BMW, Cadillac, and Lexus. They usually have luxury features like leather seating, a premium sound system, and heated seats.
Q2) What Do You Know About the Growth of the Luxury Car Market?
Rising levels of consumer disposable income, increase in tangible luxury offerings within the vehicle, and rise in environmental concerns are driving the growth of the global luxury car market.
In addition, governments worldwide are strengthening emission limits and boosting incentives for luxury EVs. This has led to significant demand for environmentally friendly vehicles, which is expected to propel the growth of the luxury EV segment during the forecast period.
Q3) Why Do You Think There Has Been an Increase in Demand For Luxury Cars?
Several factors could contribute to this trend, including a global economic recovery.
Consumers also want to drive eco-friendly vehicles that are more energy efficient than traditional fuel-powered models.
Q4) What is a Mainstream Car?
For many Australians, buying a car is about status and pride. That's why a $35k flagship Mazda or Hyundai with all the fruit or an Audi with a sparse equipment list but with four rings on the bonnet are so appealing.
Q5) What is the Importance of Luxury Cars?
Luxury vehicles provide a level of comfort, performance, and safety that isn't available on lower-priced models. They are built with premium materials, often with a smooth suspension system that produces an incredibly comfortable ride.