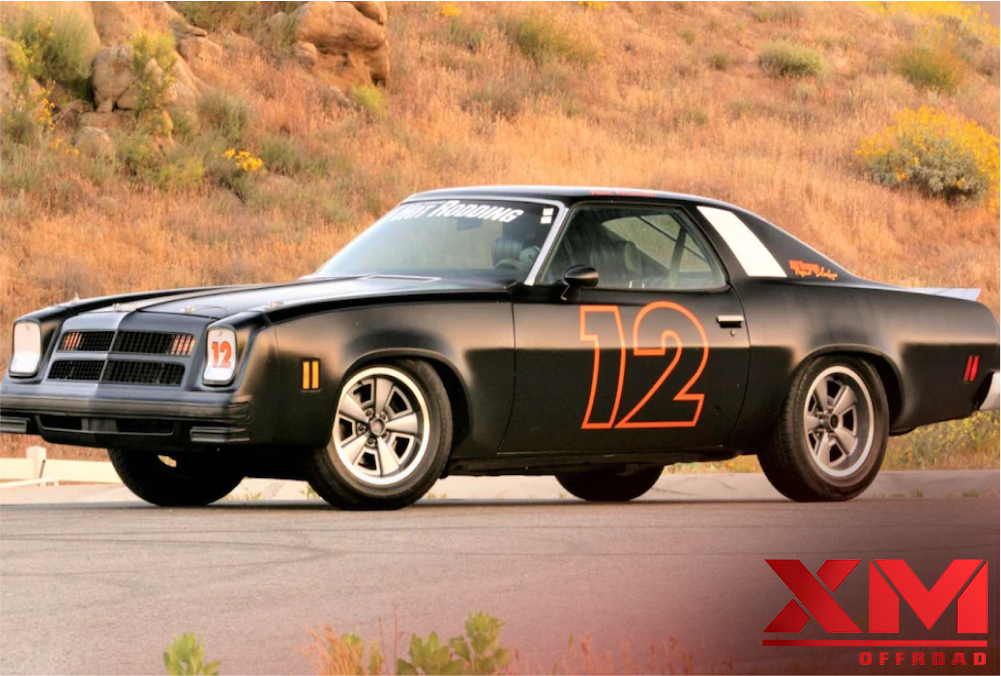 The Most Popular Hot Rod Wheels – Explain Top 15 Wheels
Hot Rod Wheels are cars that are creatively modified to make a statement. Often, they are classic cars that have been completely restored and transformed into something unique.
The right set of wheels with the best 30 inch rims can completely transform the look and performance of a hot rod. This makes it stand out from the crowd. This article will delve into the 15 most popular hot rod wheels of all time, showcasing their unique features, iconic designs, and enduring popularity among hot rod enthusiasts.
The VNA69 Ansen Sprint wheel from American Racing is a popular five-hole, 1 piece modular style with a vintage oval modular design and a classic polished finish.
They are currently available in a 15″ wheel size and ship free. This style is a favourite of hot rod enthusiasts. It has been around for nearly a half-century, earning the trust of some of the industry's best drivers and becoming a part of pop culture with its appearance in movies/TV such as Bullitt, Dukes of Hazard, and Two-Lane Blacktop.
American Racing Salt Flat Special Polished
The American Racing VN471 Salt Flat Special Polished features a retro 5-spoke design for those who love to chase speed records on the salt.
American Racing wheels have been the number one choice for vintage hotrods and classic muscle cars since 1956. With decades of heritage in motorsports across every discipline, their history reflects the bravado on and off the track. They've been seen in films like Bullitt, Dukes of Hazard, and Two-Lane Blacktop and are the number one choice for those who demand performance from their car and themselves.
Simply select your bolt pattern, offset, and backspacing at checkout. If you have any questions, please don't hesitate to contact us. See XM off road wheels Terms of Sale for more information.
The Cragar S/S (Super Sport) wheel is a true icon in hot rods. Its timeless five-spoke design and brilliant chrome finish have been a favorite among hot rod builders since the 1960s. The Cragar S/S provides a classic, aggressive look that never goes out of style.
American Racing Torq Thrust:
The American Racing Torq Thrust is synonymous with vintage hot rods. With its five-spoke design and distinctive circular cutouts, this wheel offers a retro aesthetic that returns to the golden era of hot rodding. The Torq Thrust is available in various sizes and finishes, making it versatile for different hot rod builds.
Designed by legendary hot rod builder Chip Foose, the Foose Nitrous wheel showcases a modern and sleek style. Its split five-spoke design, intricate detailing, and concave profile add a touch of sophistication to any hot rod. The Foose Nitrous is available in chrome and black finishes, catering to different customization preferences.
For hot rod enthusiasts looking for a lightweight and high-performance wheel, the Weld Racing Draglite is a popular choice. This wheel is specifically designed for drag racing applications, with its forged aluminium construction providing exceptional strength and reduced weight. The Draglite's simple five-spoke design exudes a no-nonsense attitude.

Billet Specialties Street Lite:
The Billet Specialties Street Lite wheel perfectly balances style and performance. Its unique combination of a polished aluminium rim and a black anodized centre provides a bold and eye-catching appearance. The Street Lite is engineered to be lightweight without compromising strength, making it a favorite among hot rod drag racers.
Drawing inspiration from vintage fuel-injection systems, the Rocket Racing Injector wheel offers a distinct look for hot rods. Its turbine-like spokes create an illusion of motion even when the car is stationary. The Injector's polished aluminium finish enhances its visual appeal and complements various hot rod designs.
Boyd Coddington Smoothie:
Boyd Coddington was a renowned hot rod builder, and his Smoothie wheel has become an enduring classic. This elegant, clean design features a smooth and seamless surface without visible lug nuts. The Boyd Coddington Smoothie is available in various sizes and finishes, allowing hot rod enthusiasts to achieve a sleek and refined appearance.
Capturing the spirit of the 1960s racing scene, the Vintage Wheel Works V45 is a sought-after wheel for hot rod enthusiasts seeking a retro aesthetic. Its unique split five-spoke design and matte grey finish pay homage to the vintage racing wheels of yesteryear. The V45 is available in different sizes to accommodate various hot rod applications.

The Intro V-Rod wheel exemplifies modern design with its intricate and futuristic appearance. Its multi-spoke configuration and deep concavity create a dynamic and aggressive look for hot rods. The V-Rod is available in custom finishes, allowing for personalized style statements.
When it comes to high-performance hot rods, the Forgeline GA3R is a top contender. This forged aluminium wheel offers exceptional strength, durability, and lightweight construction. Its aggressive spoke design and deep concave profile give hot rods a race-inspired appearance while maintaining a timeless elegance.
The US Mags Rambler U111 wheel captures the spirit of the 1960s muscle car era. With its five-spoke design, stepped lip, and chrome or polished finish options, it adds a touch of nostalgia and classic style to hot rod builds. The Rambler U111's timeless design has made it a favorite among hot rod enthusiasts looking to evoke a vintage vibe.
The Fikse Profil wheel is a favorite among hot rod enthusiasts who prioritize performance and precision. Engineered for optimal weight reduction and strength, the Profil offers enhanced handling and improved acceleration. Its sleek and minimalist design exudes a modern, sporty aesthetic that complements high-performance hot rod builds.
American Racing VN425 Torq Thrust SL:
Building on the original Torq Thrust legacy, the American Racing VN425 Torq Thrust SL combines vintage charm with modern engineering. Its five-spoke design, sleek lines, and silver or grey finish options make it versatile for various hot rod styles. The Torq Thrust SL's timeless appeal has ensured its popularity among hot rod enthusiasts of all generations.
Boyd Coddington Junkyard Dog:
Another iconic wheel from the late Boyd Coddington, the Junkyard Dog, offers a rugged and industrial aesthetic. This unique design incorporates a mix of cutouts, rivets, and exposed hardware, giving hot rods a distinctive and rebellious look. The Junkyard Dog is available in different sizes and finishes, providing hot rod builders with creative customization options.
Conclusion:
Hot rod wheels are not just functional components; they express style and personality. The 15 wheels discussed in this article have left an indelible mark on hot rod culture, representing a wide range of design aesthetics, performance capabilities, and historical significance. Whether you prefer the classic charm of the Cragar S/S or the modern appeal of the Foose Nitrous, there is a wheel to suit every hot rod enthusiast's taste. By choosing the proper set of wheels, hot rod builders can enhance the overall appearance.
Read Also: Rotary Hybrid Sports Car: Mazda Files a New Patent. Is It True?
FAQs
What makes the American Racing Torq Thrust wheels popular among hot rod enthusiasts?
The American Racing, Torq Thrust wheels have gained immense popularity among hot rod enthusiasts due to their classic five-spoke design and timeless appeal. These wheels balance style, performance, and durability, making them a top choice for many hot rod owners.
What sets the Cragar S/S wheels apart from other hot rod wheel options?
The Cragar S/S wheels have been popular for decades and remain a favorite among hot rod enthusiasts. These wheels are renowned for their classic chrome finish, timeless styling, and exceptional build quality. Cragar S/S wheels offer a perfect blend of vintage aesthetics and modern performance, making them a popular choice for hot rod owners.
Are these popular hot rod wheels available in different sizes?
The most popular hot rod wheels mentioned earlier are available in various sizes to accommodate different vehicle types and preferences. These wheels are typically offered in a range of diameters, widths, and bolt patterns, ensuring that hot rod owners can find the right fit for their specific vehicles.
Where can I purchase the most popular hot rod wheels?
The most popular hot rod wheels can be found online and offline at various automotive retailers. Reputable online marketplaces, specialty hot rod shops, and authorized dealers of the respective wheel brands are great places to start your search. It's recommended to research and compare prices, read customer reviews, and ensure you're purchasing from a reliable source.
Tags In