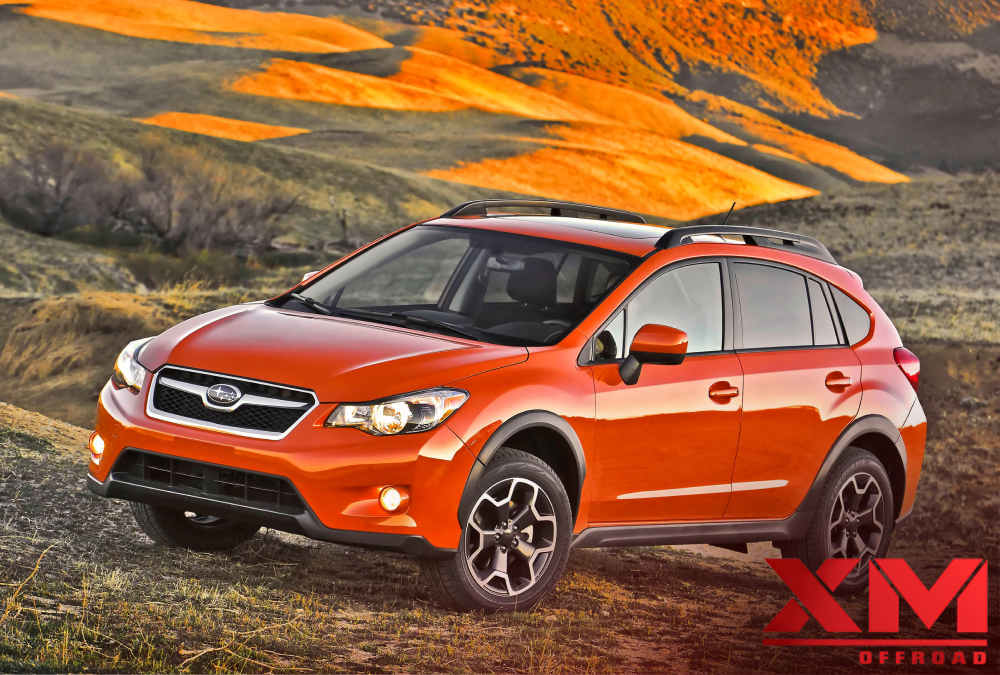 The 2013 Subaru XV Crosstrek: A Decade of Excellence in Crossover Engineering
The automotive industry has seen remarkable advancements over the past decade, and the 2013 Subaru XV Crosstrek stands out as a testament to this progress. This crossover delivers a highly capable package with an array of features that set it apart from the competition. From its rugged exterior to its practical interior, the 2013 Subaru XV Crosstrek is an exceptional choice for those seeking adventure without compromise.
The impressive drivetrain of the 2013 Subaru XV Crosstrek is what sets it apart. Every model comes with a 2.0-liter SUBARU BOXER engine delivering 148 horsepower.
With Subarus time All Wheel Drive system, this vehicle offers confident and capable performance, in any weather or road condition. Drivers have the option to choose between a five-speed transmission or a second-generation Lineartronic Continuously Variable Transmission (CVT) for a driving experience.
Conquering the Great Outdoors
Designed for adventure the Subaru XV Crosstrek not only looks rugged but also excels off-road. Its side and wheel arch cladding, rocker spoiler, and roof rails create a contrast with the body color highlighting its adventurous spirit. With its high ground clearance of 220 mm – than crossovers – it effortlessly conquers rough terrains. The vehicle's suspension system is finely tuned to ensure ride comfort, stability on the road agility, handling, and quick responsiveness.

All-Weather Performance
When it comes to all-weather capabilities the Subaru Crosstrek doesn't disappoint. Equipped with 17 inch alloy wheels and 225/55 R17 all-season tires this vehicle ensures traction and performance in any season or weather condition.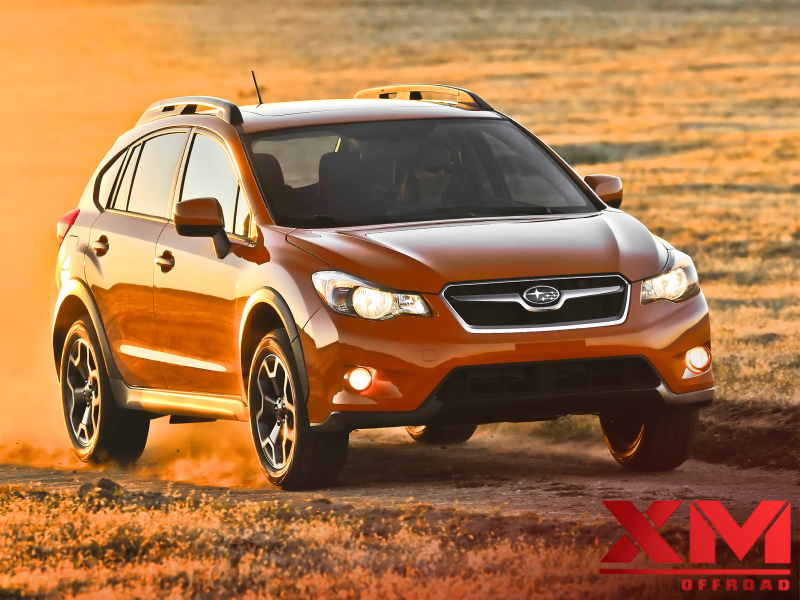 The crossover's exceptional capabilities are further enhanced by its 4-wheel disc brake system featuring rotors and a 60-liter fuel tank. Whether you're driving in the city or exploring, off-road paths this crossover is well-equipped to handle the task.
Smooth Powertrain
With an emphasis on efficiency and reduced friction, the SUBARU BOXER engine boasts a 2.0-liter capacity. Incorporates aluminum for its cylinder block and heads. The Dual Active Valve Control System optimizes torque delivery by providing valve control for both exhaust valves.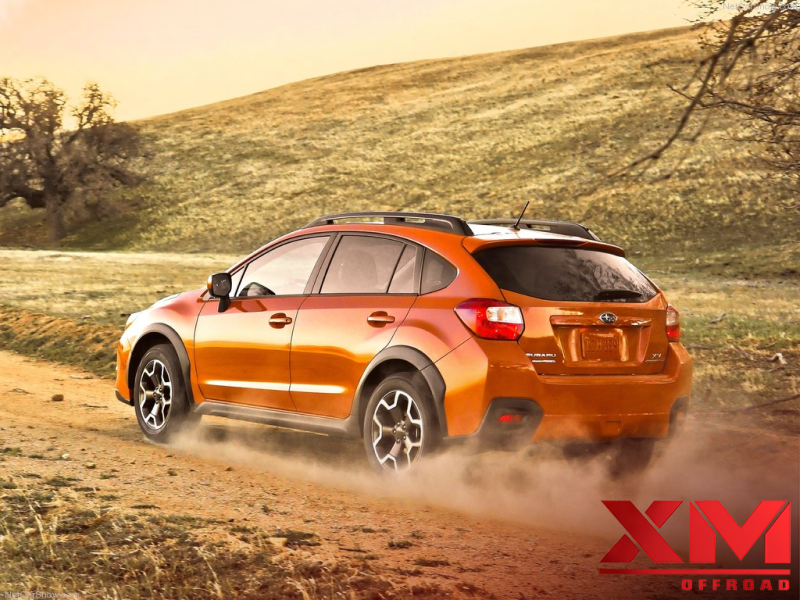 This powerplant generates 148 horsepower and 145 lb. ft. Of peak torque while prioritizing fuel efficiency and minimizing emissions. Additionally, the vehicle's electric power steering reduces strain on the engine resulting in enhanced efficiency.
When it comes to enhancing your 2013 Subaru XV Crosstrek's capabilities and style, the possibilities are endless. You can take your adventure to the next level by equipping it with XM wheels, which not only provide exceptional traction but also add a touch of rugged elegance to your vehicle.
With these durable and eye-catching wheels, your Crosstrek will not only conquer challenging terrains but also make a statement on the road. Experience the perfect blend of form and function, where the Subaru XV Crosstrek's excellence meets the performance of Xmudder wheels for a truly remarkable driving experience.
Interior that is both useful and roomy
The Subaru XV Crosstrek has an interior with a length measuring 2,635 mm, even though it is a crossover. There is a lot of headroom in the back seats, and the 60/40 split rear seatbacks can be folded down to make a load floor that can hold up to 1,470 liters of stuff. This useful layout makes it easy to adapt to different needs, making it great for moving everything from food to sports gear.
Comfort and ease of use
The design of XV Crosstreks puts the comfort and ease of use of the guests first. Along with the sporty interior and three-spoke steering wheel, there is a 4.3-inch touchscreen that gives the driver information.
Soft-touch materials on the dashboard, door trim, and center console seat give the car a high-end feel. The front seats are safe because they have movable head restraints, and there are storage spaces all over the car so that things are easy to get to.
Different Trim Levels
Subaru understands that every driver has preferences and needs which is why they offer three distinct trim levels for the 2013 XV Crosstrek. The Touring model, Sport Package, and Limited Package cater to tastes and requirements. In the Touring model, you'll find a range of features such as a steering wheel with audio and Bluetooth controls that can be tilted or telescoped to suit your comfort. Power windows, door locks, body colored side mirrors come standard well.
The 4.3-inch color display provides information about fuel economy while automatic headlights and an outside temperature display add convenience to your commute. Subarus attention, to detail even extends to carpeted floor mats ensuring every aspect of your driving experience is well thought out.
Connectivity
The Subaru XV Crosstrek Touring doesn't compromise when it comes to entertainment options. It comes with an audio system that has Bluetooth connectivity, for your phone as well as audio streaming capabilities. Additionally, it includes features like a Radio Data System, iPod control, a USB port, a 3.5 mm auxiliary input jack, and six speakers.
Sport Package Highlights
For those seeking a touch of sporty flair, the Sport Package is an enticing option. It adds a rear roofline spoiler for an aerodynamic touch, a power tilting and sliding sunroof to enjoy the open air, and a leather-wrapped steering wheel and shift knob for a premium feel. Moreover, the Sport Package enhances visibility with High-Intensity Discharge (HID) headlights, making night driving safer and more enjoyable.
Luxurious Limited Package
If you demand the ultimate in comfort and sophistication, the Limited Package is designed with you in mind. This premium trim level brings leather-trimmed upholstery to the interior, elevating the cabin's ambiance. The dual-zone automatic climate control system ensures that both the driver and passenger can set their preferred climate settings, enhancing overall comfort. Chrome door handles and body-color door mirrors with LED-integrated turn signals add a touch of elegance to the exterior.
Cutting-Edge Technology
Inside the Limited Package, a plethora of user-friendly technologies await. The in-dash navigation system features a 6.1-inch touchscreen LCD display with an integrated back-up camera, making navigation a breeze. This advanced tech ensures that you're always connected and in control of your driving experience, enhancing both convenience and safety.
Safety First
For Subaru, safety is very important, and the 2013 XV Crosstrek shows that they care. The NHTSA plans to give the XV Crosstrek five stars for safety in both frontal and side crash tests. Additionally, Subaru is hoping for the best grade and the title of "Top Safety Pick" from the IIHS. The ring-shaped reinforcement frame body structure in Subaru cars has a history of safety. It makes the vehicle stiffer and absorbs collision energy from all directions.
Preparedness for a rear collision
In the back of the XV Crosstrek, Subaru designed the frame to spread out energy evenly in off-center rear accidents. This design keeps the frame from deforming too much and keeps everyone safe, especially in these kinds of collisions. The front end's structural features are also meant to make it safer for walkers. For example, the cowling at the back of the hood and the bottom of the windshield have impact-absorbing parts.
Fully Integrated Airbag System
For example, the 2013 XV Crosstrek has an Advanced Frontal Airbag System, which shows that Subaru cares about safety. Both the driver and front passenger airbags work with dual-stage release. A sensor on the driver's seat track checks to see if the driver is close to the airbag and delays release if needed to keep them safe.
Brake Assist and Brake Override:
Subaru's Brake Assist device makes stopping even safer by making the brakes work better in emergency or "panic" situations. Brake Assist adds pressure to the ABS limit to improve stopping power by figuring out how fast the driver has pressed the pedal. Subaru has also added a Brake Override system that cuts the engine's power when both the brake and accelerator pedals are pressed at the same time. This makes it less likely that the car will speed up without the driver meaning to.
Conclusion
The 2013 Subaru XV Crosstrek is the best car that Subaru has made in ten years. It is still a top choice for people who want the best in compact cars thanks to its toughness, fuel-efficient engine, useful interior, and comfort features. The Subaru XV Crosstrek is the best in its class because it can handle city streets just fine or make you want to go on a trip to the great outdoors.
Read Also: Anticipating the 2024 Toyota Tacoma: What's New?
FAQs
Q1) How much gas does the 2013 Subaru XV Crosstrek use?
With its base 2.0-liter SUBARU BOXER engine and symmetrical full-time All-Wheel Drive, the 2013 Subaru XV Crosstrek gets about 25–27 MPG in the city and 33–36 MPG on the highway, making it a competitive fuel-efficient car.
Q2) Can I go on off-road trips with the 2013 Subaru XV Crosstrek?
Yes, the 2013 Subaru XV Crosstrek is ready for off-road activities. It has a 220 mm ground clearance, symmetrical full-time All-Wheel Drive, and rugged external features that make sure you can stay in control and comfortable on rough terrain.
Q3) What safety features does the 2013 Subaru XV Crosstrek have?
The 2013 Subaru XV Crosstrek puts safety first with features like dual-stage airbags, pre-tensioners and force limiters in the seatbelts, a LATCH system for child seats, Brake Assist, Brake Override, and a ring-shaped strengthening frame that makes the car safer in a variety of collisions. Subaru is a great choice for people who care about safety because of how it is built.