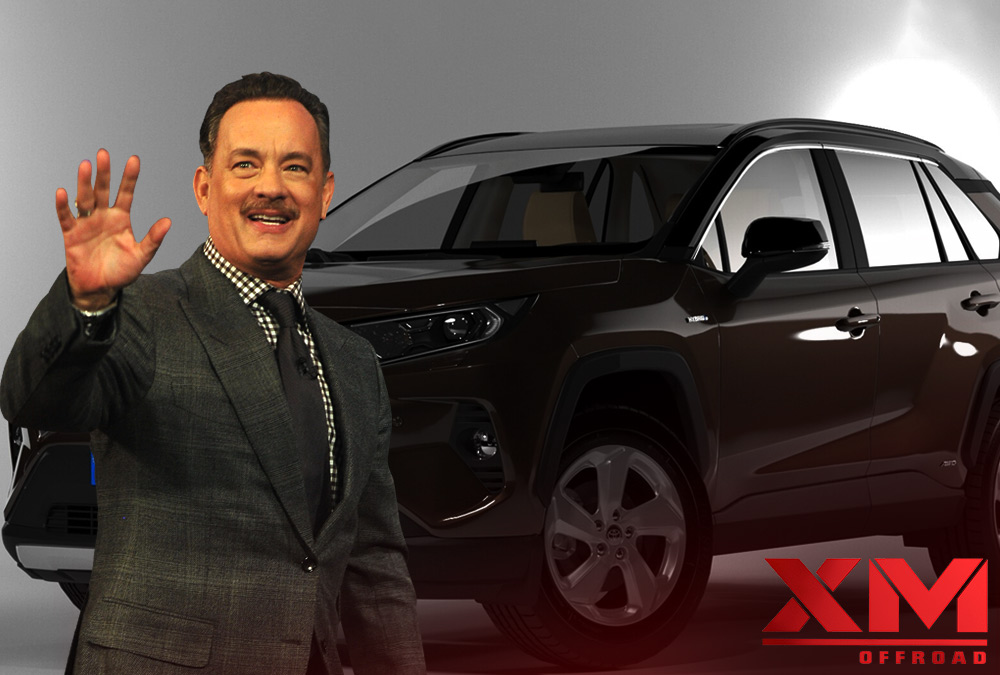 4 Strange Cars Owned by Tom Hanks – Celeb Cars Collection
A car enthusiast's ideal garage may vary throughout his life, just as he has different preferences for other things at different times. The vehicles you would choose to fill a full four or five stalls with when you were 15—possibly a couple of Ferraris and Rolls-Royces because those are the costliest vehicles you can imagine—would probably be different from those you would select when you were 65. Given a movie star budget and a better awareness of the hassle of Ferrari and Rolls-Royce repairs, what would an older, wiser want? Let's see
Who is Tom Hanks?
Thomas Jeffrey Hanks is an American film actor and director who was born on July 9, 1956. He is one of the world's most well-known and recognizable movie performers and an American cultural icon. Hanks became known for his comedic skills while co-starring in the television show Bosom Buddies (1980–82). He received leading roles in other comedies like The Money Pit, Volunteers, and Bachelor Party because of his efforts in the successful 1984 movie Splash (1986). He is known for both his severe and humorous parts. In 1994-1995 he received two Oscars awards nominated for best actor category role in Forrest Gump and Philadelphia. Hanks is the fourth-highest-grossing actor in North America, with more than $4.9 billion in North American box office receipts and more than $9.96 billion worldwide.
Does Tom Hanks Own a Vehicle?
After becoming one of the best actors, his paychecks are increased. He spends some part of his money on real estate, gives to charities, supports the NASA system, and also spends money on car collections. Tom Hanks has survived his decades of popularity with his taste in vehicles, although what can't trust A-list celebrities to pay their automotive expenditures carefully? The patriarch of America, who turned 65, has four of his cars (a car, a truck, an SUV, and a trailer) auctioned off in August. His first choice of car is an EV SUV. Hanks used Toyota RAV4 for six years. He filled his garage with several unique vehicles throughout the years. Let's look at it.
Tom Hanks Car Collection Price (USD)
Fiat 126 N/A
Chevrolet Tahoe $30,670
Toyota Prius $24,525
Toyota RAV4 $37,680
Mercedes Benz S-Class $111,000
2012 Ford F-450 Super Duty $71,000
1980 Toyota FJ40 Land Cruiser N/A
2015 Tesla Model S $90,000
1992 Airstream Trailer N/A
The Bonhams Quail Lodge Auction, which takes place on August 13 during California's Monterey Car Week, includes the four Hanks-approved lots. It was not the first time Hanks and his wife Rita Wilson also sold some vehicles via Bonhams. Fortunately, the cars at this sale don't even make the top 50 most expensive items (there are the usual big-ticket items like a '67 Ford GT40, a '55 Mercedes-Benz 300SL Gullwing Coupe, and a few '66 Shelby Cobras). Still, they'll probably spark intense bidding for the names and legends attached to them.

1. Ford F-450 Super Duty Crew Cab Lariat Pick up 2011
($70,00 to $100,000) is an estimate
If you've ever had a 34-foot Airstream, you may already be aware of the purpose for which Hanks purchased this Ford F-450: to tow it. This completely loaded truck is less than 5,000 kilometers old despite being ten years old. Even if you don't get the Airstream, who hasn't coveted a dually at one point or another? 2011 gets 10+ mpg instead of 7 mpg when towing a trailer with 20,000 horses. The new engine makes a noticeable difference in power and torque. The smaller, non-commercial tires that come with 2008 provide a significantly better ride when empty.

2. 1980 Toyota FJ40 Land Cruise
($75,000 – $125,000) is an estimate
Toyota land cruiser is equipped with an automatic transmission and excellent rugged looks, making it ideal for navigating the roads of Texas and Colorado. The fact that Hanks commissioned this restored hardtop FJ40 makes it an even more prized vintage SUV in its own right. The listing doesn't specify who completed the work. Still, a sign on the window identifies TLC 44 out of Van Nuys as the custom business run by the pioneer of modern automotive trends Jonathan Ward, best known today for ICON 44. We now know what it looks like: an updated 4.3-liter V6 engine, a five-speed manual transmission, 26 inch wheels, Old Man Emu shocks, power-adjustable Porsche seats, and more. Over the years, ICON has been described as developing cars for millionaires "like Tom Hanks."

3. 2015 Tesla Model S P85D
($70,000 – $100,000) is an estimate
Unquestionably, an electric car is better for the environment throughout its life than a gas-powered one. This powerful Tesla still has plenty of life despite the commendable 13,445 miles that Hanks and his wife Rita Wilson put on. Hanks allegedly requested this particular Tesla in British Racing Green, which is not a color Tesla offers out of the factory. It is what distinguishes it from other Teslas. But what makes the tale of this automobile unique is that, according to the listing, the actor has long been a supporter of EVs, even promoting them on Letterman back in 2004 before anyone paid attention to electrification. When we unearthed that interview, it was beyond out-of-date (at one point, Hanks makes a joke about how EVs could never be a big money maker; tell that to Elon).
4. 1992 Airstream Model 34 Limited Excella Travel Trailer
($150,000 – $250,000) is an estimate
Tom Hanks, who participated in nearly 15 films before 1992 and probably had to spend an amount of time in all stock trailers, would be the ideal to understand how to outfit one. He had this "silver bullet" Airstream customized to his preferences, down to the creative furnishings that would be part of the lot, such as a couch with adjustable legs that could fit through the door. Hanks is getting rid of it, he claims, because "movies move faster now," and he doesn't have as much time to relax on set and entertain the other actors. But during its prime, the Airstream appeared in both Angels & Demons and Forrest Gump. With the windows open and the cold air streaming in, Hanks recalled the nighttime filming of The Green Mile and Gump. Or the time Bill Paxton, Kevin Bacon, and I watched a Buster Keaton documentary on TV before sprinting through the Forest Lawn cemetery dressed as members of Apollo 13 to pay respects at his grave.
What Vehicle Does TOM Hankes Drive?
He drives a variety of off-road jeep rim vehicles, including the FIAT 126. It belongs to Tom's newest collection of automobiles." I am very excited about my new car," he exclaimed.
Conclusion
Tom Hanks is an excellent and famous American film actor. He is known as a famous American cultural icon, and being a movie star, he is also very fond of cars. Tom Hanks did not start his professional life as a car salesman but is now keen to sell his cars. However, he decided last week to sell four cars from his collection at the Bonhams Classic Car Auction. The Tom Hanks automobile lineup is not what you may anticipate. We did not expect his group to be so modest and unique. Yet, that conveys a lot about his character. He is grounded. Thus the lineup fits his way of life.