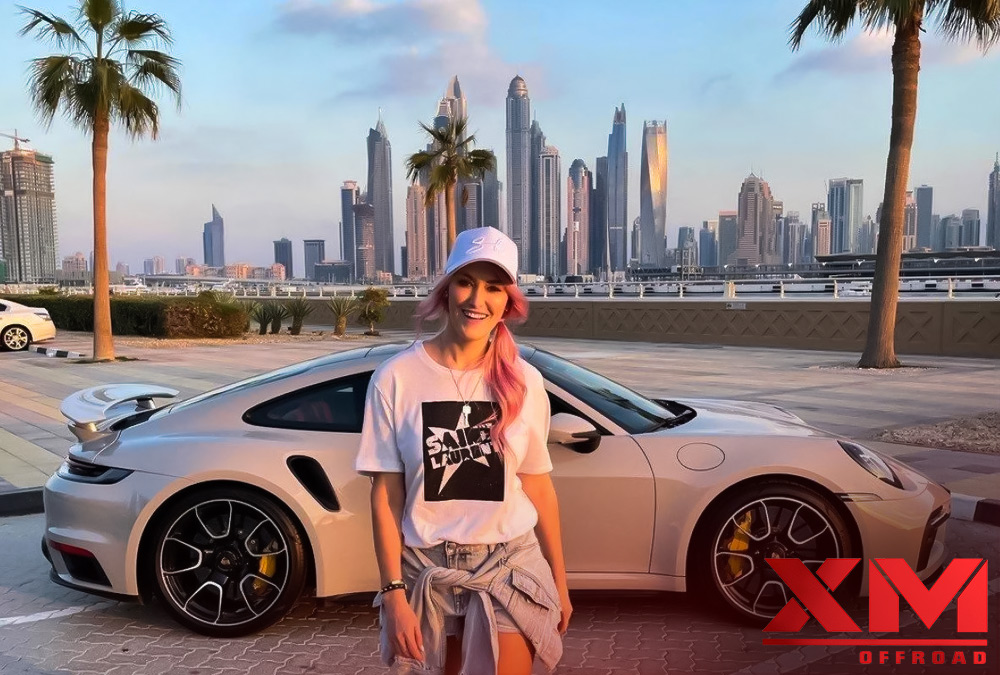 7 Amazing Automotive Influencers You Should Follow on Social Media
It will not be entirely wrong to say that women and men dominate the automotive industry. From auto technicians to car racers, the field is dominated by men. However, many women storm the internet due to their passion for cars and posting content about cars. Here are some of the most inspiring women to know!
What are Car Influencers?
Car influencers are people who are highly skilled at marketing and selling cars. They use their popularity and social media following to promote new car models and help sell more cars. Car influencers can be found all over the internet but are particularly prominent on social media platforms like Instagram and Facebook. These car influencer creators have a minimum of 1,000 engaged friend followers naturally gathered through compelling content and excellent interactions.
Buying a car can be costly for most people, and research has shown that automotive consumers almost always start their journey online. According to Think with Google, 95% of car buyers use online resources to find answers to car buying questions and spend hours searching online before making a final decision. This trend has increased to 65% in "test drive" videos on YouTube, which has been the biggest hub for car influencers in the last two years. According to Business Wire, advice and recommendations from friends and family are meaningful resources for car buyers. These influencers who have built trust and credibility with their audience make the perfect partner for automotive brands looking to get their products in front of consumers who want to make an informed purchasing decision.
1. The Luxury Car Super-Influencer
Alexandra Hershey, aka Supercar Blondie, is one of the most recognizable female automotive influencers. She is an Australian VIP influencer with over 7 million highly engaged followers worldwide, based in Dubai, but with a large American following! Alex is known for posting videos and photos of the most luxurious cars. Alex has her TV show called "Car Cruise" and is considered one of the most influential women in the Arab world. Her automotive content is quite impressive: in the last six months, he earned 26.2M from engagement, 884M video views, and 688M potential reach. Is she adding to the sale of the $13.2 million Bugatti Centodieci? Who knows, but she's inspiring car lovers to dream big.

2. The Teacher
Patrice Banks is the CEO of Girls' Auto Clinic, whose mission is to inspire women to learn about cars and repair their own vehicles. The story begins when he tries to find a female mechanic online and is instead directed to stock images of women working on cars in bikinis. I had a successful career working for DuPont (a chemical company). She quit her original job to educate other women about the automotive industry. Her motto is "If you can't find a female mechanic, make one yourself!" Her Philadelphia clinic provides excellent mani/pedis while you wait for your off-road wheel car to be fixed. She works daily with her 18k followers and inspires others with her work.

3. The Racer
Sophia Floersch is a racecar driver based in Germany, a mid-tier influencer, and a total badass. Although 42% of her audience is German, she primarily communicates in English. Even though Sophia describes herself as a "normal girl," she is an incredibly accomplished 19-year-old. At such a young age, she is already a recognized athlete and passionate about cars. Sophia is a fearless woman despite being in an industry dominated by men. Posting photos in makeup or swimsuits on social media is not a problem for her. Sophia has been engaged 2.74 million times in the past six months, which results in a 4.5% engagement rate – if social media were a race, Sophia would win.
4. The CrossFitter
Lauren Fisher has over a million followers on Instagram, but she's more than a fitstagrammer. She's a 7x CrossFit Games athlete (a big deal) and one of the biggest fitness influencers on the internet. Despite this, she's pretty selective about who she partners with– averaging only one sponsored post per month. Of the 33 times, she's mentioned #ad on her profile, 11 posts tagged Jeep– her favored partner. Jeep tends to partner with professional athletes and adventurers, and we can't think of anyone who embodies that spirit more than Lauren.

5. The Drift Queen
Becky Evans, a UK influencer obsessed with cars, has made her passion her career. Although Becky is only 26 years old, she already has two decades of experience in the automotive industry. Even though 91.3% of her audience is male (wow), it has the highest-performing videos with her "Girls Guide to _____" series, which explains the pros and cons of various off-road car rims. She has collaborated with Redbull and hosted the online show Drift Queen because of her impressive social media career. Becky began posting pictures of herself working on her vintage car when she started posting pictures of her vintage car. A young girl driving a vintage vehicle shocked the internet, she said. The videos it makes are cheeky, informative, and well worth watching. She is still an up-and-coming mid-tier influencer with a strong UK + US following and a bright career ahead of her.
6. The Adventurer
Karen Ramos, aka @naturechula, is a Mexican travel influencer living in Santa Barbara. If you want to be painfully jealous of someone else, I'd say browse their Instagram profile. Karen is a woman who loves nature and camping and loves to spend her time between the beach and the mountains. It's not a bad life. So it is no surprise that she is also a partner of Honda.
With @hondalatino, Karen took a road trip around California that she shared on Instagram. Mental health, racism, and the environment are some of the topics she frequently discusses on her platform. With an impressive engagement rate of 12.5%, it has an exceptionally loyal following that makes it a dream partner to work with as a micro-influencer.

7. The Gamer
As a Canadian gamer living in LA, Sonja Reid, aka @OmgitsFireFoxx, might be most famous for being a gaming influencer, but her passions aren't limited to live to stream. Alongside her partnership with Twitch, Sonja collaborates on sponsored posts with Karma Automotive, a Southern California vehicle manufacturer. Her following consists primarily of single white men based in the United States, which isn't surprising given her expertise. Sonja was working in retail in 2013 when she joined Twitch.
She started partnering with the brand in January 2014, and by that summer, she quit her job to stream full-time. By 2015, she became the most followed female user on the platform. In 2016, she was listed as Forbes's 30 under 30. Now that she's worth an estimated 16 million dollars, it makes sense that her affinity for cars would evolve into another online revenue stream.
Related FAQs
Are Women Influencers the Future of the Automotive Industry?
Considering the influence of women, they represent up to 85% of all automotive buying decisions in the automotive industry. A new sign of female influencers has become of utmost importance for brands hoping to drive sales through influencer marketing.
Who are the Top Automotive Influencers for Social Media Influencer Marketing?
Look at 13 leading automotive influencers who can help you execute successful social media influencer marketing campaigns. Tim Burton, popularly known as Tim Shmee, started the brand, Shmee150 in January 2010. He travels worldwide to cover exclusive events and film some of the best luxury cars.