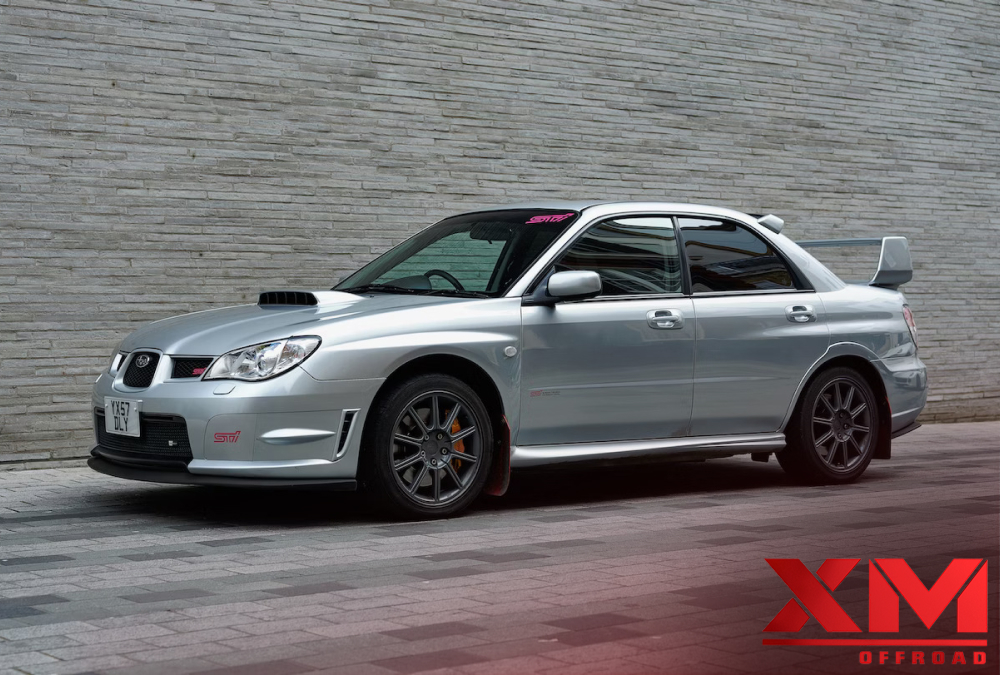 Reviving Nostalgia: The 2007 Subaru Impreza Revisited
The automotive industry has always been accustomed to change and adaptation. In order to keep up with shifting market needs car manufacturers frequently revamp their models. The Subaru Impreza is no different. Back in 2007, the Impreza transformed as it moved away from its sedan design and emerged as a versatile hatchback with five doors. While this departure marked a shift from its rally car heritage, it brought forth a newfound emphasis on practicality and performance. In this article, we take another look at the 2007 Subaru Impreza. Explore what made it stand out amidst competition in the automotive world.
A Breakaway from Conventional Norms
The name Subaru Impreza has long been associated with rally dominance and impressive performance. Equipped with a turbocharged four engine and the stability of all-wheel drive it had gained a reputation for defying the laws of physics. However, as consumer interest, in sedans started to dwindle Subaru made a decision. The 2007 Impreza transformed into a five-door hatchback that catered better to the needs of families.
This change didn't mean sacrificing its capabilities or jaw-dropping performance. Enthusiasts could still find what they loved about it while also enjoying practicality.
Subaru offered a variety of Impreza models to compete with popular family hatchbacks, like the Ford Focus, Peugeot 308 Vauxhall Astra, Renault Megane, and Mazda 3. What made the Impreza stand out was that it came with a four-wheel drive across its lineup. Then the only other family hatchback offering this feature was the Audi A3 quattro, which was considerably more expensive.
The Phenomenal Performance of Subaru
The 2007 Subaru Impreza proved to be more than a car for families. It maintained its performance on the road. With its four-wheel drive system, all models were capable of handling types of road conditions. Buyers had a range of engine options to choose from based on their preferences.
Those looking for a ride could go for either the aspirated 1.5 or 2.0-liter petrol engines while those willing to spend a bit more could opt for the powerful 148bhp 2.0-liter diesel engine. For those seeking performance in supercars, Subaru offered various choices within their lineup. The Impreza WRX featured 227bhp, followed by the WRX S with 251bhp.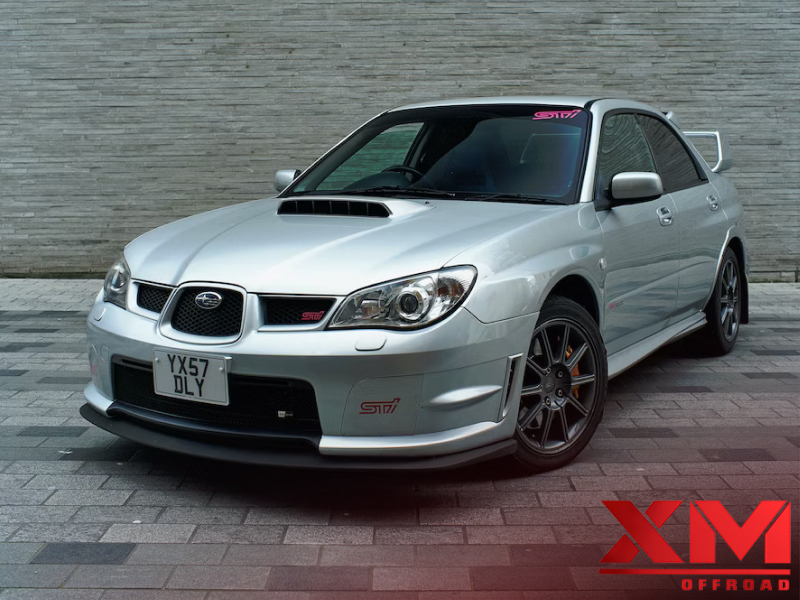 Then there was the WRX STI with a power output of 296bhp. For performance enthusiasts, there was the exclusive WRX STi 330S boasting a power output of 325bhp. However, those who craved power had a special treat in store. They could get their hands on the limited production beast known as CS400 by Cosworth that delivered an astounding power output of 395bhp albeit, at a significantly higher price point.
A Shortcoming: Interior Quality
The 2007 Impreza was great in many ways, but it also had some problems. An important flaw was the interior. The materials inside the car looked cheap and didn't give off the high-end vibe that some of its competitors do. Despite this, the Impreza had a great list of features, even in the base cars. All of them came with alloy wheels, climate control, Bluetooth, electric windows, and a CD/tuner player.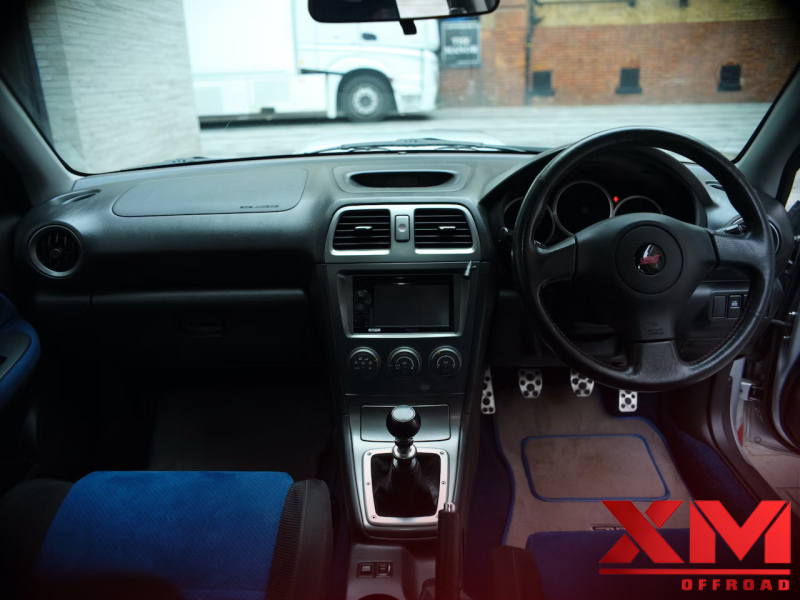 Subaru cars came with both manual and automatic engines, so a lot of people could buy them. Different types of kits were made for different mixes of engine and trim. It was necessary to choose a 2.0 RX because it had more features, like xenon lights, sat nav, 17-inch metal wheels, and sharper trim.
Reliable and Practical
One of the best things about the Impreza was how reliable it was. Subaru is known for making high-quality cars, so drivers rarely get stuck. The inside, on the other hand, had problems; there were frequent creaks and squeaks. Paint flaws, especially stone chips on the nose, were another common worry. On the other hand, the Impreza got top marks for its mechanical and electrical parts' reliability.
When talking about the 2007 Subaru Impreza's speed, it's important to note that it can be upgraded with extra parts like XM Offroad wheels. Off-road enthusiasts who wanted to make their Imprezas better often used Xmudder wheels because they were tough and gave the cars a better grip. These extra wheels not only gave the car a unique look but also made it better at handling different types of terrain. Xmudder wheels became popular among Impreza owners who wanted to improve their driving experience, whether going on wet paths or through rough terrain.
The 2007 Impreza was also very flexible, which made it easy to make it fit the needs of its owners. For example, adding Xmudder wheels was one-way owners could change their cars to fit their needs. It showed that Subaru's flexibility went beyond the plant floor, letting users make their Imprezas better for a variety of trips.
The Legacy Lives On
In retrospect, the 2007 Subaru Impreza stands as a testament to Subaru's adaptability in the ever-changing automotive industry. It might have shed its rally car persona for a more practical image, but it retained its core values of all-wheel drive and versatility. While the cabin quality left something to be desired, it was a car that made sense for many buyers. With excellent reliability, spacious interiors, and ample standard features, the Impreza continued to be a compelling choice, particularly for those seeking four-wheel-drive security without breaking the bank.

Conclusion
The 2007 Impreza might have been a departure from tradition, but it's a reminder that even iconic models can evolve and find new ways to meet the needs of their changing audience. As a piece of automotive history, it showcases the versatility and resilience of the Subaru brand.
Read Also: Exploring the 2022 Mitsubishi Outlander Sport: A Compact SUV Review
FAQs
Q1) To compare the 2007 Subaru Impreza to older models, what are the most important changes?
In 2007, the Subaru Impreza went through a big change. It went from being a standard saloon to a five-door hatchback. This change took it away from its roots as a racing car and made it more useful and adaptable.
Q2) What kinds of engines did the 2007 Impreza come with?
The 2007 Subaru Impreza came with a variety of engines to suit different tastes. These included gasoline engines with 1.5 or 2.0 liters of displacement, a diesel engine with 2.0 liters of displacement and 148bhp, and high-performance choices like the Impreza WRX and WRX STI.
Q3) What makes the 2007 Subaru Impreza different from other family hatchbacks on the market?
The 2007 Impreza stood out because all of its types came with standard four-wheel drive, which wasn't popular in family hatchbacks at the time. This gave the car great grip and steadiness, even when the road conditions were rough.
Q4) What were the problems with the 2007 Impreza, especially with the quality of its interior?
One big problem with the 2007 Impreza was that the inside wasn't very nice. The materials inside the cabin looked cheap and didn't have the high-end feel of some rivals. Even though it had a lot of great features, the materials inside were not very good.
Q5) How stable was the 2007 Subaru Impreza? What problems did most owners have with their cars?
People knew that the 2007 Impreza would work well because mechanical and electricity problems happened very rarely. But common problems included squeaks and creaks in the interior and paint flaws, especially stone chips on the nose of the car. Even with these small problems, it had a good reputation for being reliable.