2023 Lexus RX 350 Interior: A Look at Luxury
The 2023 Lexus RX 350 is making waves in the world of luxury SUVs, and for good reason. Beyond its remarkable performance and power, it boasts a range of enticing interior features that set it apart from the competition. In this article, we'll take a closer look at the 2023 Lexus interior, exploring the elements that make it the perfect fusion of opulence and comfort.
NuLuxe Black Cascade Interior Trim:
One of the standout features of the 2023 Lexus RX 350 is its NuLuxe Black Cascade interior trim. This high-quality, environmentally friendly alternative to leather not only looks luxurious but is also easy to clean. It's an excellent choice, especially if you have young passengers who tend to make messes. With the NuLuxe trim, you get both style and peace of mind.

Spacious 40-20-40 Backseat Configuration:
The 2023 Lexus RX 350 boasts a versatile and spacious interior, thanks to its smart 40-20-40 back-seat configuration. This setup is designed to provide both ample space and flexibility to cater to various needs and preferences.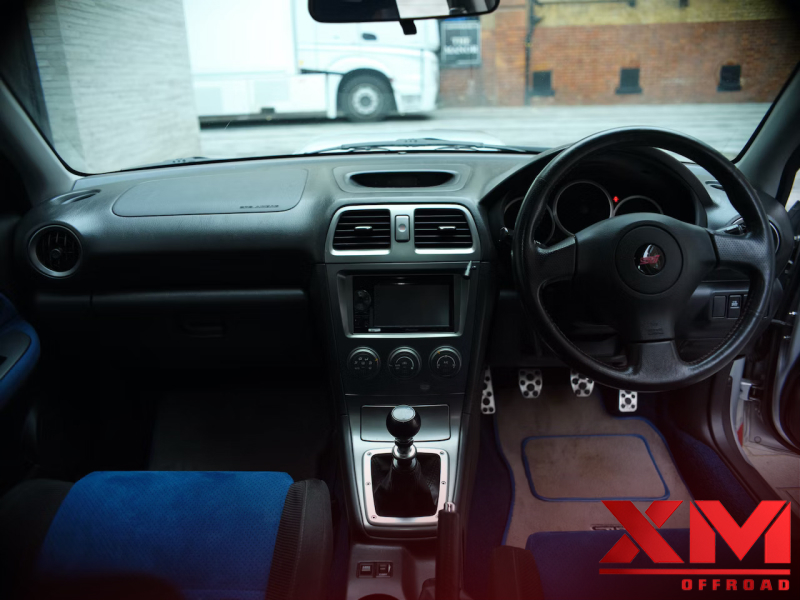 In the rear row of the RX 350, you'll find a thoughtful arrangement. The primary back seats, with each occupying 40% of the space, are not only comfortable but also accommodating. This means your passengers, be they children on their way to school or any other companions, can revel in generous legroom and headspace.
One of the standout features of this configuration is its adaptability. When you require extra storage space, you're in luck. The 40-20-40 split allows you to fold down the back seats manually. This is an incredibly convenient feature for those times when you need to transport bulkier items or luggage.
Heated Front Seats with Eight-Way Adjustability:
In the 2023 Lexus RX 350, wintertime comfort takes center stage, and it's all thanks to the thoughtful inclusion of heated front seats. These heated seats are designed to provide a level of comfort that makes cold weather a non-issue.
What sets these heated seats apart is their adaptability. You have the power to control the seat heating according to the temperature outside. This means that whether it's a mildly chilly day or a frosty winter morning, you can adjust the seat temperature to your liking. It's all about ensuring that you stay cozy and comfortable, no matter what the weather throws your way.
Furthermore, these front seats offer an impressive eight-way power-adjustable configuration. This feature adds another layer of customization to your driving experience. With just the touch of a button, you can easily fine-tune your seating position. This level of adjustability ensures that different drivers sharing the vehicle can quickly find their ideal driving position without the hassle of manual adjustments. It's all about making the driving experience as user-friendly as possible.
Ambient Lighting and Thematic Ambient Illumination:
When you step inside the 2023 Lexus RX 350 you'll be greeted by mesmerizing lighting that creates a captivating atmosphere. If you choose the RX 350 Premium+ trim level you even have the option to customize the lighting themes to match your surroundings. Whether it's a lit parking garage or any other environment, the Thematic Ambient Illumination feature adds a touch. Moreover, door courtesy lamps improve visibility, for both you and your passengers.

Multi-Zone Climate Control:-
The RX 350 offers zone climate control allowing passengers to personalize their airflow preferences. This feature is especially beneficial for families or individuals with temperature preferences. Additionally, an interior air filter enhances air quality making it an excellent choice for those with allergies or young children.
Convenient Steering Setup:
The 2023 Lexus RX 350 boasts a steering setup, with a power tilt and telescopic steering column. This feature enables you to adjust the position of the steering wheel for comfort. Both the steering wheel and shift knob are adorned with leather trim providing a grip and easy maintenance. For a touch of luxury higher trim levels offer a steering wheel featuring wood and leather trim.
The interior of the 2023 Lexus RX 350 offers a range of features that combine luxury with practicality.
With its eco NuLuxe Black Cascade trim and versatile 40 20 40 back seat configuration, this SUV ensures a comfortable and stylish journey. The heated front seats offer eight-way adjustability and the convenience of the power tilt and telescopic steering column add pleasure to every ride.
Adding a touch of elegance, to the interior is the lighting and Thematic Ambient Illumination along with the multi-zone climate control. Keeping you entertained and connected is the system that supports Android Auto and Apple CarPlay. The 2023 Lexus RX 350 lives up to your expectations for luxury and comfort.
Whether you're navigating city streets or embarking on an adventure this SUV has got you covered. If you're planning off-road excursions consider equipping your Lexus with XM wheels for a boost in performance and style. These wheels can enhance the capabilities of your vehicle while giving it an appearance that further enhances your driving experience.
The vehicle infotainment system is comprehensive yet user-friendly. It features a 9.8 inch multimedia touchscreen that allows control, over music, podcasts, and navigation.
The system also provides voice command capabilities allowing you to stay concentrated, on driving. You can seamlessly connect your device through USB. Bluetooth connectivity, for a smooth experience. The Lexus Premium Sound System, which comes with 12 speakers delivers quality throughout the entire vehicle.
Conclusion:
The 2023 Lexus RX 350's interior is a testament to the perfect blend of luxury and comfort. From the NuLuxe Black Cascade interior trim to the advanced infotainment system, every detail has been meticulously designed to enhance your driving experience. If you're in search of a luxury SUV that offers both style and functionality, the 2023 Lexus RX 350 is a top contender.
Read Also: Reviving Nostalgia: The 2007 Subaru Impreza Revisited
FAQs
Q1) Why is the 2023 Lexus RX 350's NuLuxe Black Cascade trim called that?
The NuLuxe Black Cascade internal trim is a good option that is also good for the earth. It looks expensive and is easy to clean, which makes it a great choice for people who want both style and functionality in the inside of their car.
Q2) In the 2023 Lexus RX 350, is it possible to change the 40-20-40 layout of the back seats?
Yes, the 2023 Lexus RX 350's 40-20-40 back seat arrangement can be changed. The back seats can be folded down by hand to make room for a smaller third seat or more storage space. You can change this setup to fit your needs.
Q3) How many speakers are in the 2023 Lexus RX 350's Lexus Premium Sound System?
The 2023 Lexus RX 350 has a Lexus Premium Sound System with 12 speakers spread out all over the car. This makes sure that the sound is spread out evenly and that the sound quality is great for your music and fun.
Q4) How do I turn on the themed ambient lighting in my 2023 Lexus RX 350 Premium+?
If you get the RX 350 Premium+ trim level, you can use Thematic Ambient Illumination. With it, you can change the lighting styles to match the room. This feature makes the lights inside look more elegant, whether you're in a dark parking basement or somewhere else.
Q5) How can I make the 2023 Lexus RX 350's steering wheel as comfortable as possible?
The 2023 Lexus RX 350 has a power tilt-and-telescopic steering column that lets you put the steering wheel in the most comfortable setting for you. You can change the steering wheel's height, angle, and distance to make it fit your driving style perfectly.