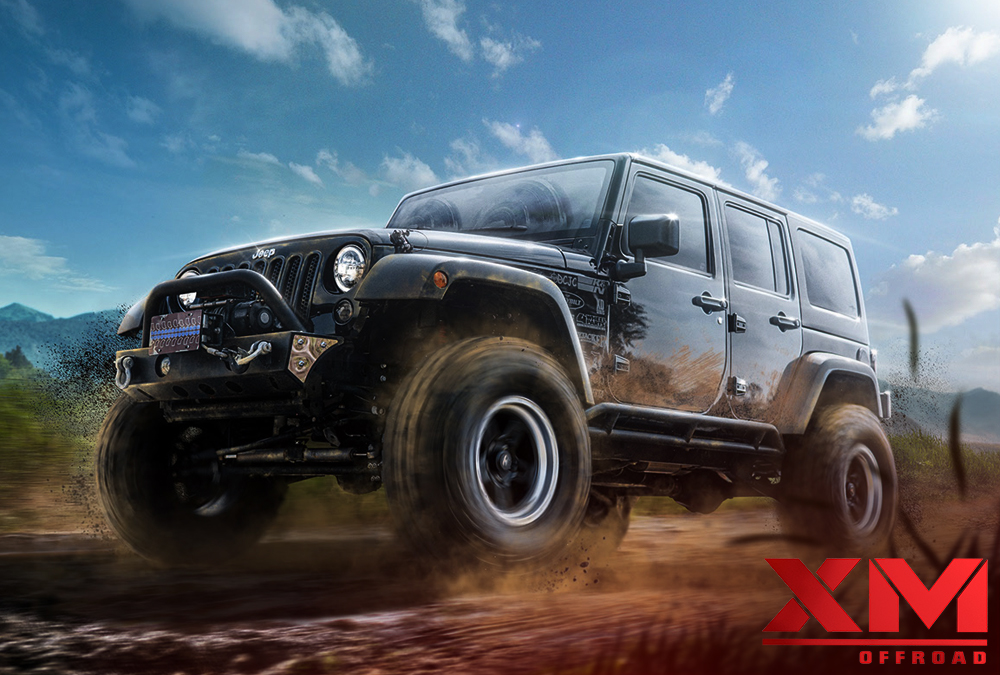 The Rise of High-Performance Off-Road Truck and SUVs
As more and more people look for SUVs and trucks to satisfy their needs for power and performance, the industry is seeing a rise in the number of burly, high-performance, and off-road models. This is a trend that seems to be continuing into the future. Besides the increasing number of off-road-specific versions, more performance-focused SUVs are also available. For instance, there are now a variety of performance versions of the Ford Bronco, Mazda CX-50, and Cadillac Escalade.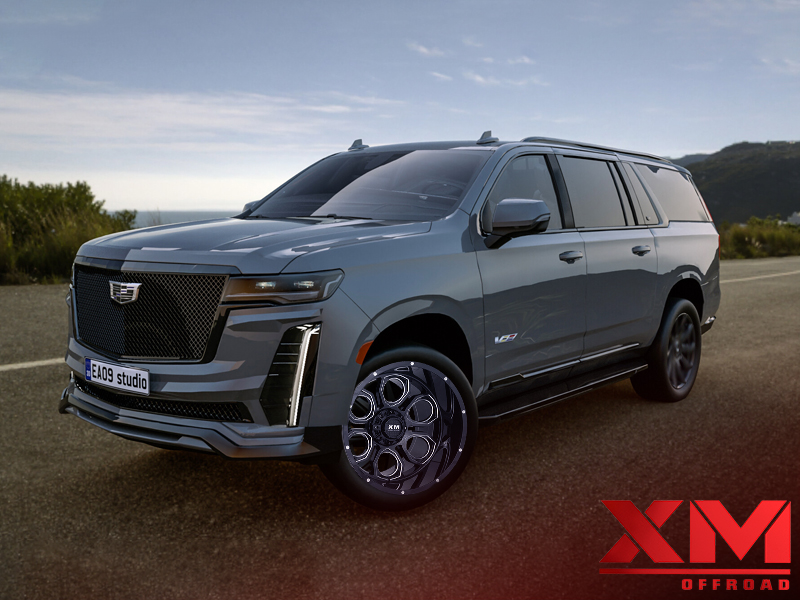 Suppose you love the sound of a V8 engine. In that case, you'll be blown away by the Cadillac Escalade V. This large luxury SUV offers a potent combination of power and refinement while also offering excellent Off road wheels capabilities. The Cadillac Escalade V has a huge list of standard features.
Among them are a unique 6.2-liter supercharged V8 engine with 653 pound-feet of torque, a 10-speed automatic transmission, and full-time active all-wheel drive. Other features include a sophisticated passenger environment, a high-performance brake system, and a V-mode to trigger performance drive settings.
Despite the fact that the Cadillac Escalade has always been a bold, luxury vehicle, this fifth-generation model is the first to receive V treatment. With its incredibly powerful engine and many upgrades, the Escalade is the best-equipped, largest SUV on the market.
A powerful, custom-built supercharger makes the Escalade V's 6.2-liter engine even more responsive. GM has used titanium and other high-tech components to build a highly efficient engine, resulting in a blend of sports car responsiveness with the plushness of the Escalade.
It also features a unique AKG Studio Reference audio system, which includes 36 speakers, built-in microphones, and a surround sound experience. Additionally, the Escalade features Super Cruise(TM) semi-autonomous driving capabilities.
Another feature is the Escalade's unique front seats that include ventilation, heating, and massage. Those seats also offer 16-way power adjustment. Adding to the comfort is the Air Ride Adaptive Suspension, which utilizes specially tuned damper software calibrations. In addition, the rear air springs are specifically tuned to improve traction and handling.
In addition to the V8 engine, the Escalade features unique 22-inch wheels that showcase the performance brake system. These are accentuated by Zebra Wood accents.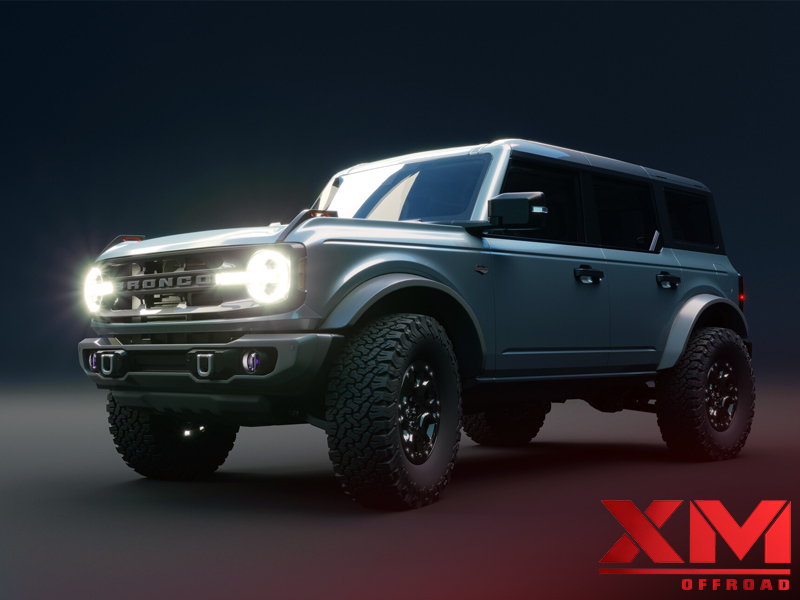 Ford Bronco Heritage Editions
Ford Bronco Heritage Editions are burly high-performance SUVs and trucks that bring back the classic look of the original 1966 Ford Bronco. The interior, in particular, features leather-trimmed plaid seats with vinyl inserts. It is also equipped with exclusive front and rear floor liners.
These models will be available in four-door and two-door variants. The four-door model's prices start at $45,900, while the two-door version costs $68,895. Despite its modern, truck-based design, the Ford Bronco Heritage Edition has plenty of power.
It is powered by a 2.3-liter EcoBoost four-cylinder engine that delivers 300 horsepower. A larger EcoBoost V-6 engine is also available, producing a total of 330 horsepower. In addition to the standard automatic transmission, the Heritage Edition is available with a crawler-gear manual transmission.
There are also several special-edition models available, including the Bronco Sport. Featuring a two-tone paint job, the Bronco Sport Heritage Edition is available in seven different colors with 17 inch offroad rims.
The Bronco Sport Heritage Limited Edition starts at $46,250. It features a navy pier-finished dashboard, leather seat coverings, and race-red armrests. Additionally, it has a navy, red, or white hardtop roof.
Another option is the Big Bend trim. This model includes a High-Performance Off-Road Stability Suspension 2.0 system and an increased ride height. Also included are 35-inch Goodyear mud-terrain tires.
Whether you choose a Bronco Sport or the Heritage Edition, you'll enjoy a classic '60s 'dog dish' center console, an Oxford White grille, and a retro-looking Prairie Yellow interior. Plus, you can add the Sasquatch package to get a set of off-road-specific tires.
For 2023, the Ford Bronco Heritage Edition will be offered in Robin's Egg Blue, Arcadian blue, and Yellowstone metallic. However, the latter will only be available late in the model year.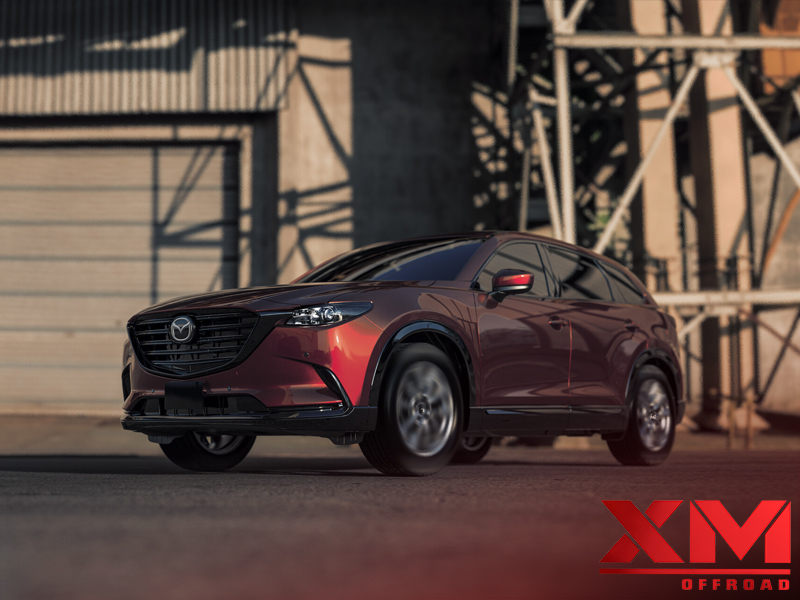 Mazda CX-50 Meridian Edition
Mazda's CX-50 compact crossover SUV is a rugged, capable vehicle that's designed for active lifestyles in North America. It comes standard with all-wheel drive and boasts an impressive list of safety features. The vehicle's new Meridian Edition package adds a number of upgrades that enhance its off-road ability.
The Meridian Edition starts at $41,225. It includes special HID headlights treatment and 18-inch black wheels wrapped in Falken all-terrain tires. In addition, it features side rocker panels, hood graphics, and a chrome finish on the hood.
The interior is equipped with Terracotta leather with black accents. There's also an optional panoramic moonroof. Additionally, the CX-50 is the only Mazda to offer Android Auto. Despite its high-tech exterior, it's surprisingly quiet inside.
As expected, the CX-50's performance is a step up from the CX-5. Thanks to a turbocharged 2.5-liter 4-cylinder engine, the model produces 227 hp on regular unleaded and 256 on premium. Both engines are mated to a 6-speed automatic transmission, which sends drive to all four wheels.
The CX-50 has a short final drive ratio, which allows it to tow up to 3,500 pounds. While it doesn't offer a hybrid powertrain, it does have an Off-Road driving mode and an i-stop engine starts/stop system.
The CX-50 is available in 10 trim packages, all of which come with all-wheel drive. Some of the standard features include a navigation system, wireless charging, heated/ventilated front seats, and a head-up display with road sign recognition.
In addition to the new Meridian Edition, Mazda offers the "Apex" package, which features roof-mounted black crossbars, splash guards, and a rooftop tent. Also, the "Meridian Choice" package allows owners to customize their vehicles with add-ons like black lug nuts, satellite radio, and a matte black hood graphic.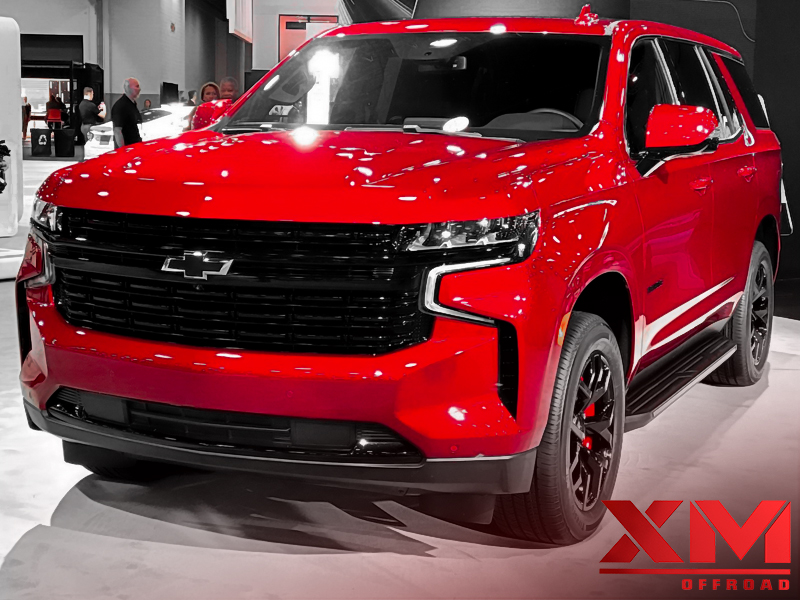 Chevrolet Performance's 2023 Tahoe RST Performance Edition
Chevrolet's 2023 Tahoe RST Performance Edition is a full-size SUV that's more powerful, faster, and more versatile than the previous version. It also offers an upgraded interior and more features. GM's new Performance edition has a 6.2-liter V8 engine, a 10-speed automatic transmission, and an enhanced induction system. This means the vehicle can reach a top speed of 124 miles per hour.
In addition to the 6.2-liter V8 and new induction system, the Performance Edition upgrades the Tahoe's suspension. It includes retuned dampers, a larger stabilizer bar, and Brembo brakes. The latter is fitted with Torch Red calipers.
Chevy's ten-speed automatic gearbox has been tweaked for the Performance Edition. Other upgrades include a more refined interior, a 10.2-inch touchscreen, Apple CarPlay, and Android Auto. Among the safety features available are adaptive cruise control, blind spot monitoring, and a surround-view camera.
Tahoe RST Performance Edition also adds a few exterior styling touches. It's fitted with black 20-inch aluminum wheels and high-performance Firestone Firehawk Pursuit 275/55R20 tires. Also standard are heated and power-folding second-row seats, heated door mirrors, a power steering column, and memory settings for the seats.
When it arrives on the market in 2023, Tahoe RST will cost more than $55,995. But its 620 hp will make the performance SUV the fastest in its class. With the new 6.2-liter V8, the towing capacity remains the same. The Performance Edition also has better brakes, with stopping distances 133 feet from 60 miles per hour.
There's also a redesigned chassis that's based on the pursuit-rated Tahoe PPV package. These parts are rated for police use and paired with a retuned suspension and a redesigned steering system.
BDS Suspension is one of the leading manufacturers of suspension systems and components. Their line of products includes everything from short arms to full Coilover systems. They even provide a no-hassle lifetime warranty on their lift kits.
Their products are crafted with the finest materials, the most exciting of which is the fact that many of the components are manufactured in America. This has resulted in some of the highest-quality lift kits on the market. These include the aforementioned Pro-Ride Coil Springs and a pair of the best ball joint angles around.
The BDS Suspension is not the only manufacturer to offer the best of the best. Companies such as Bilstein and Cognito have also stepped up their game. But BDS is the go-to brand for the gizmo, mainly because of its no-nonsense warranty.
BDS Suspension is a jack of all trades, specializing in performance and custom suspension systems for all types of trucks and SUVs. Their high-quality products and impressive warranty have helped them become a top-tier name in the industry.
BDS's most popular lift kit is their 2.5-inch Leveling Kit for 15 to 20 Ford F150s. They also offer a 6-inch kit for 14 to 18 Chevy 1500s and a 2-inch lift kit for 14 to 20 Ram 2500s.
Besides a good warranty, the BDS Suspension company provides its customers with many other features and benefits. For example, they provide 0% APR financing on their lift kits, which is a real win-win for all parties. Additionally, BDS offers a number of add-ons, including Fox shocks, custom bumpers, recovery hooks, and light bars.