The Timeless Luxurious Look of a White Car with Black Rims
In recent years, the combination of white cars and black rims has become increasingly popular among car enthusiasts. Whether you have a sporty coupe or a luxurious sedan, this color combination will help enhance your vehicle's appearance and increase its overall value.
White is a neutral, soothing color that works well with most car models and styles. Furthermore, it is less likely to show dents and scratches than other colors.
Black – Elegant and Stylish Look
If you're looking for a classic combination that will never go out of style, you should look no further than a white car with black rims. These colors are versatile and can make any vehicle look elegant and stylish.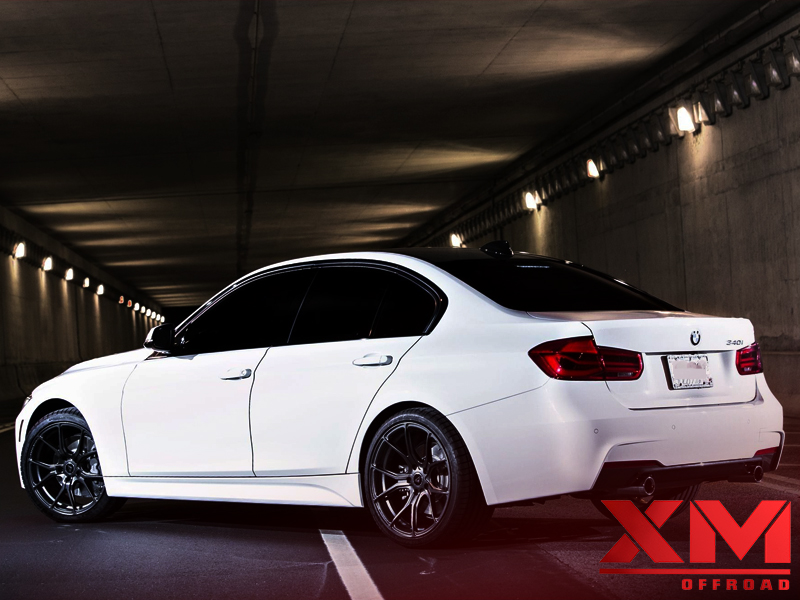 You can even use these rims on sports coupes, as they'll give them a more casual appeal. Moreover, they'll help conceal any imperfections and stains on the tires.
While plenty of color rims are out there, black is still the best choice for matching your white car. It looks elegant and classy and can blend well with any vehicle paint.
Another option is chrome rims, widely used by car owners worldwide. These rims are very durable, and they'll last for years to come. You can also get them in silver, a timeless color that will match your white car perfectly.
Careful while choosing rims
However, you must be careful when using these rims on your white car. They're not suitable for every type of car, so you need to take the time to find the perfect design.
Several other rim colors look good on white vehicles, too.
Some of them include silver, gunmetal, and bronze. These colors are a great way to create a bold statement and stand out.
In addition to these three colors, you can also choose red rims for your white car. These rims will add an exciting pop of color to your ride and make it more noticeable in the parking lot.
Yellow rims are also another option for a brighter look. These rims will make your white car more vibrant and impart a cheerful feeling to anyone who sees it.
Lastly, black widow wheels are another great option for people who want to add a unique and elegant touch to their cars. These rims are made of high-quality raw materials designed to be strong and durable.
White – Quite Appealing and Gain Attention
White cars and black rims are one of the most popular color combinations among car enthusiasts. The contrast between the two colors provides an arresting image that can draw the attention of other drivers on the road.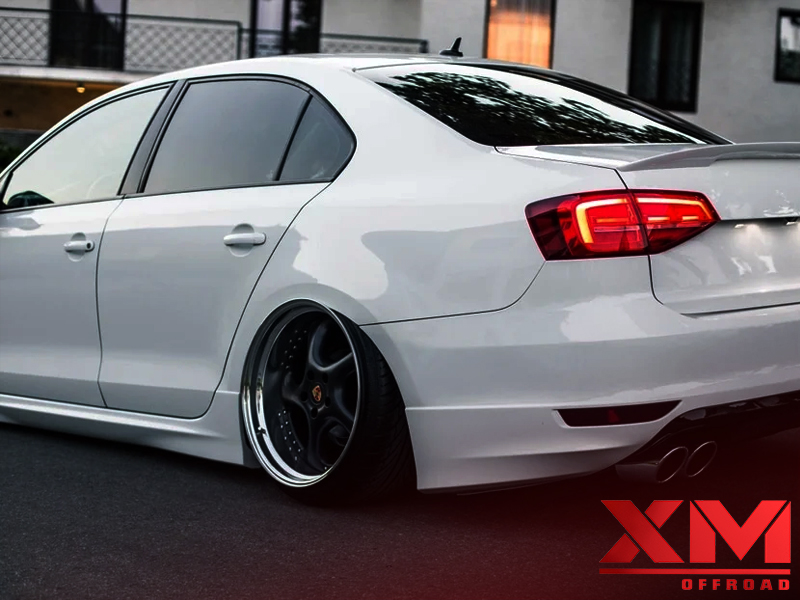 Besides the obvious aesthetic appeal, black rims are also known for their ability to add an extra layer of luxury and sophistication to any vehicle. They are a great way to make your car look more expensive and boost its resale value when you decide to sell it later.
However, many other rim colors can also make your white car stand out from the crowd. Bronze, black, silver, and gunmetal rims look great on a white car and are sure to turn heads.
A rim that matches your car's paint is essential to creating the perfect custom look. Luckily, there are so many different styles of rims that it's easy to find the perfect match for your car.
Bring elegance and grace to your car
Another option is a matte graphite rim, which will bring elegance and grace to your car without compromising your engine or braking performance. Matte graphite rims are especially popular with sports-inspired vehicles, but they can also look stunning on sedans and coupes.
Red rims are also a popular choice for a white car, and they're sure to catch the attention of other drivers. They will make your car look cool and sporty and help your engine and radiator stay more relaxed in the hot summer weather.
Yellow rims can also be a good match for a white car, adding fun to your ride. They're also an excellent choice for anyone who enjoys being bold and courageous.
Silver – Great Choice for Luxury Cars
The classic combo of a white car with black rims is an excellent way to enhance the look and appeal of your vehicle. It also makes it easy to match your rims to the color of your car. However, it is essential to remember that not all rim colors look good with every car.
Silver is one of the most common rim colors and can be used on various vehicles. It is an excellent choice for luxury sedans and coupes because it can make your vehicle look sleek and modern.
In addition, it is also popular among many pickup truck owners as it blends well with a variety of different vehicle finishes. It is an excellent option for any 4×4 or offroad vehicle and can be purchased in a wide range of sizes and fitments.
If you want to upgrade your car's appearance, consider purchasing a set of high-quality silver wheels. These will contrast your car's body paint and help your vehicle stand out from the crowd.
It's a good idea to check out your local XM off-road rims retailer or shop online for the best deals.
If you want an affordable way to add a little flair and style to your vehicle, try purchasing a set of high-quality silver rims. This will not only increase the overall appearance of your vehicle, but it will also improve its performance and reliability.
Conclusion
If you're looking for a more unique and stylish rim, consider getting a double-tone rim, which can give your car an even more distinctive look. You can choose from various colors, such as black with silver, gunmetal with silver, and copper with silver. This is a particularly eye-catching option for people who like to be unique, and you can even get a special ring that matches your rims' color.
Read Also: White Car, White Rims – Is It Look Stylish and Trendy?
FAQs
What Color Combination Goes With White Car?
The most popular car colors are black, silver, grey, and white. These colors convey sophistication and elegance.
Sometimes, these colors are also used to denote power and luxury. However, each car owner chooses the color that best fits his or her tastes and preferences.
Are Black Rims Classy?
Many people love the look of black rims, but they are not for everyone.
While black wheels look good on certain vehicles, they hide a lot of detail. This can make the 30 inch wheels and car look worse, especially if they get dirty quickly.
Why Are Black and White Cars Common?
According to a recent study, the most popular colors of vehicles in America are white and black.
These colors are considered neutral and work well with most paint coatings. They also sell quickly in the resale market.
What Color Rims For White Cars?
In the US, white is the most popular color for vehicles. It is a clean, sophisticated look that looks good for both male and female drivers.
But it can look boring and unappealing if you don't spice it up with the right colored rims. Fortunately, there are a few rim colors that will make your white car stand out from the crowd.