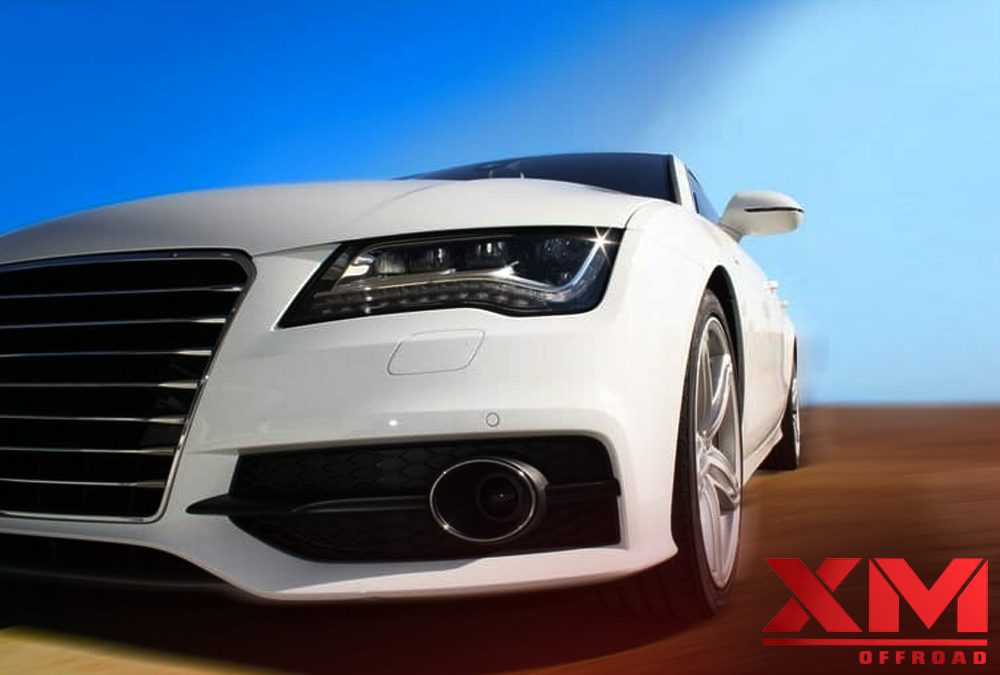 White Car, White Rims – Is It Look Stylish and Trendy?
You can easily paint your rims if you have a white car and want to add a personal touch. However, choosing a good quality wheel paint is essential to ensure your wheels are safe for use.
White car white rims are often seen on modern cars because they are sleek and streamlined without being tasteless. They are also effortless to maintain and can help your car look stylish.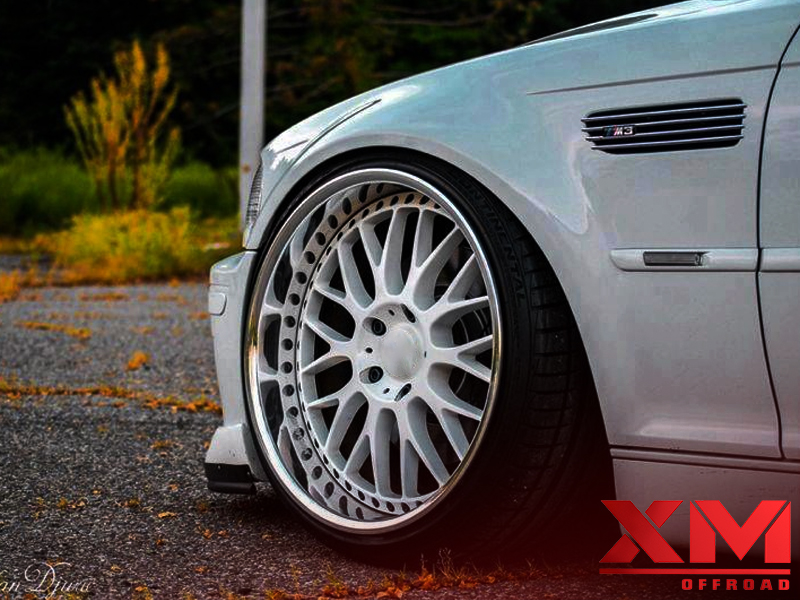 What Exactly Are White Rims?
Before we get into whether or not white rims are a nice look for a white car, let's define white rims. White rims, often known as white wheels, are white-painted or powder-coated. This technique can be applied to any wheel type, including steel, aluminum, and alloy.
White rims are becoming increasingly popular in the automotive sector, particularly among automobile enthusiasts who like to customize their vehicles. While some want a classic, timeless appearance, others enjoy experimenting with fresh and unusual styles. White rims fall into the latter group since they differ from the standard silver, black, or chrome wheels that most cars come with.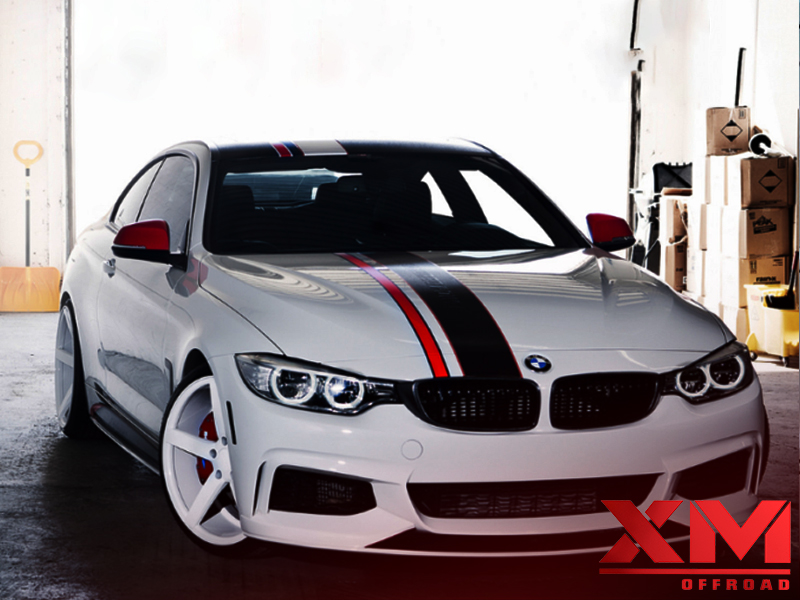 Advantages of a White Car with White Rims
There are various advantages to using white rims for a white car:
Look, that is one-of-a-kind
The most significant advantage of white rims is that they provide a distinct appearance that can make your vehicle stand out from the crowd. While white cars are widespread, combining them with white rims may give them a unique look that will turn heads.
Another advantage of white rims is that they are simple to keep clean. White rims are more tolerant of dirt and filth than chrome or polished aluminum wheels, which can require much attention to keep them glossy and new. They are also less prone to display scratches or scuffs, which might be beneficial if you frequently park in confined areas or drive on rough roads.
Compatible with Other Colors
According to XM Off-Road Wheels, White rims are also versatile because they go well with a wide range of colors. If you decide to alter the color of your automobile in the future, you won't have to replace your white rims because they complement a wide range of colors.
White – Popular for Car Rims
White is one of the most popular colors for car rims, and it looks great on white cars. It gives your vehicle a sleek and sophisticated look that will attract attention.
It also helps to hide stains, making it easier to keep your car looking great. This is especially important if you regularly wash your vehicle.
However, you should remember that it isn't the only color you can choose. Several other options can help you create a unique look for your car.
While – it's a safe and classic color that looks great on most vehicles. It's also easy to find, and it will make your vehicle look sleek and modern.
Chrome
Chrome is an aesthetically pleasing and functional metal that looks good on almost any vehicle. It is an excellent choice for those looking for a way to stand out from the crowd and add a touch of sophistication to their ride.
One of the best features of chrome wheels is that they are durable and easy to maintain. They are designed with a non-porous finish that prevents them from getting rusty or damaged. They also come in various sizes and designs to suit any car, truck, or SUV type.
A set of chrome wheels is sure to impress anyone who sees them. They are also a smart investment for the vehicle owner as they can improve the resale value of your car.
A white car with the right color rims can make a bold statement without overdoing it. The key to picking the best color rims for your vehicle is finding the one that matches your style. The best way to find the perfect rims for your vehicle is to look online at various websites that sell auto accessories.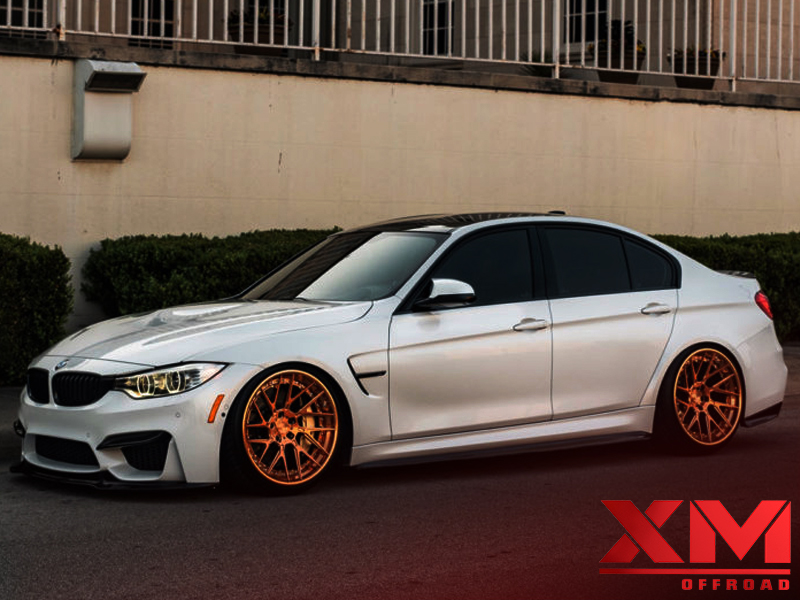 Copper
Most car owners prefer white rims, and they can add an elegant touch to your car without compromising its clean look. They also have the advantage of being a safe option for people allergic to specific colors.
Another advantage of white car and rims is that they make your vehicle look more expensive and upscale. This can help you sell it if you decide to do so at some point in the future. In addition to its pliable properties, copper has high yield strength. 
Two-Tone
Some automakers have recently started offering two-tone rims on white cars. This trend is based on the idea that a two-tone rim will contrast your car's color well.
A two-tone rim will look sharp on a dark blue car, for example, and it will add interest to the overall appearance of your car. The contrast will also help to make your vehicle stand out in the parking lot.
But it is important to remember that choosing the right rim color can be difficult. You have to consider the climate and environment where you live.
Red
If you own a white car and want to make it look more distinctive, consider painting your wheels with red paint. This is a trendy choice among people who like to make their cars unique in a crowd, and it can also add an element of strength and elegance.
Another option is to go for a two-tone color. This will give your vehicle a striking contrast from the black asphalt road. It will also catch the attention of other drivers on the highway, making your car a desirable sight to behold as it slips past them.
You can choose from many rims colors to suit your vehicle, including bronze, chrome, black, silver, and gunmetal. These are all safe choices that will blend well with a white car.
Conclusion
Choosing the right rims for your white car can be fun and exciting. Whether you opt for white rims or another color, the key is choosing a style that complements your vehicle's overall look and feels. By taking the time to consider your options and choosing a high-quality set of rims, you can enhance your car's appearance and create a custom look that is uniquely your own.
FAQs About White Car & White Rims
What Color Rims Look Best on a White Car?
The most popular color rims for white cars are black and chrome. However, there are many other colors to choose from.
Other good rims on white cars include bronze, silver, gunmetal, and two-tone colors. You can also choose red rims if your vehicle stands out in the parking lot.
What Are Rims?
A rim is an outer edge piece of metal that holds the tire on the wheel. This prevents the tire from losing air or slipping off the wheel.
The rim is usually made out of steel, alloy, or aluminum. It also comes in different sizes.
Is White a Good Color For Luxury Cars?
If you're considering buying a luxury car, you must decide whether white is the best color. After all, it's the most popular choice in the world.
There are a lot of advantages to choosing white over other colors, but there are also some things you should keep in mind. Solid white paint is more cost-effective than other options, so it's worth considering if this color suits you.