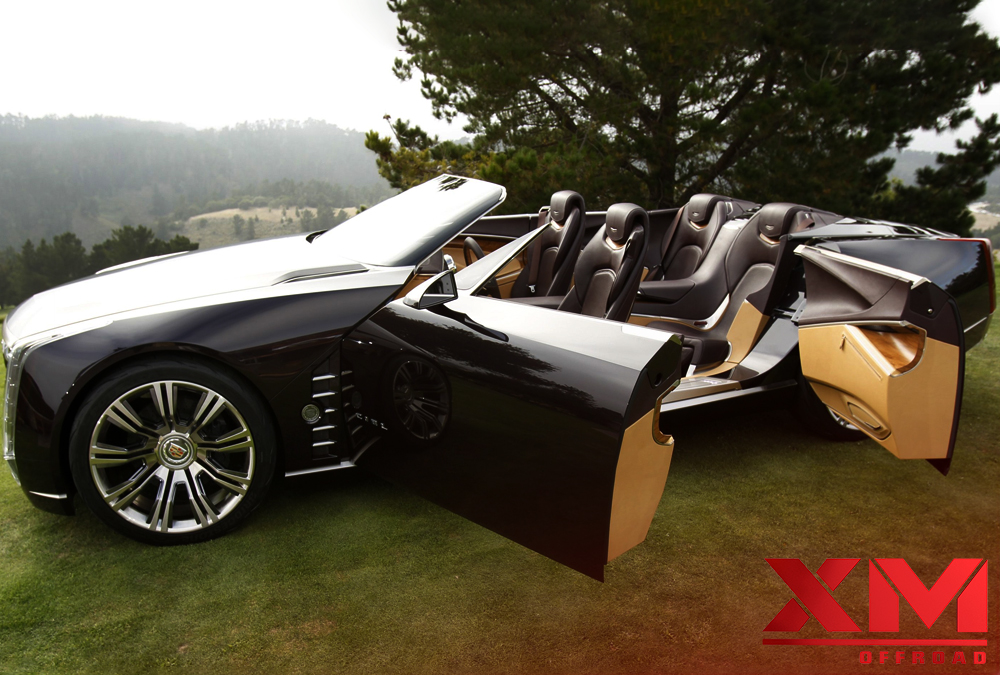 Top 9 Four Doors Convertible Cars in 2022 – Luxury Convertible
As time goes on, the automobile industry has done away with some of the old things. And arranged for a replaceable roof for four-door vehicles. So today, we have a list of the 9 best convertible cars with 4 doors for 2022. Let's talk more about their features, safety, and comfort.
What are Four-Door Convertible Cars Like?
Most 4-door convertible cars use solid door frames to add rigidity to the chassis. And they have a roof of cloth that comes back in the middle. Many such four-door cars have been replaced in the past. These cars often had a ladder-style chassis instead of a structured monocoque.
Who Makes a Four-Door Convertible?
The Jeep Wrangler Unlimited, which debuted in 2004, is the most well-known 4-door convertible currently available. A readily detachable hardtop is also an option for the Wrangler Unlimited, which comes standard with a softtop roof that folds into the rear tailgate. Drivers who prefer a tough SUV with back seats to a sports car would find this convertible vehicles appealing.
Here is the List of 9 Four Doors Convertible Cars:
1.      2022 Jeep Wrangler
The brand new 2022 Jeep Wrangler comes with a standard 2L 4-cylinder engine with 8-speed automatic and rear-wheel drive, producing torque up to 285hp and 442lb-ft. This model is available in six-term levels from $ 29,995 to $ 44,400. The 2022 Wrangler is equipped with engine performance, stand-up off-road wheel capabilities, and intuitive infotainment features. The Xtreme Recon Package for 2022 is available in Willy's trim. Its convertible roof is very soft and can be opened and closed to a reasonable length. This convertible car can easily seat four to five people.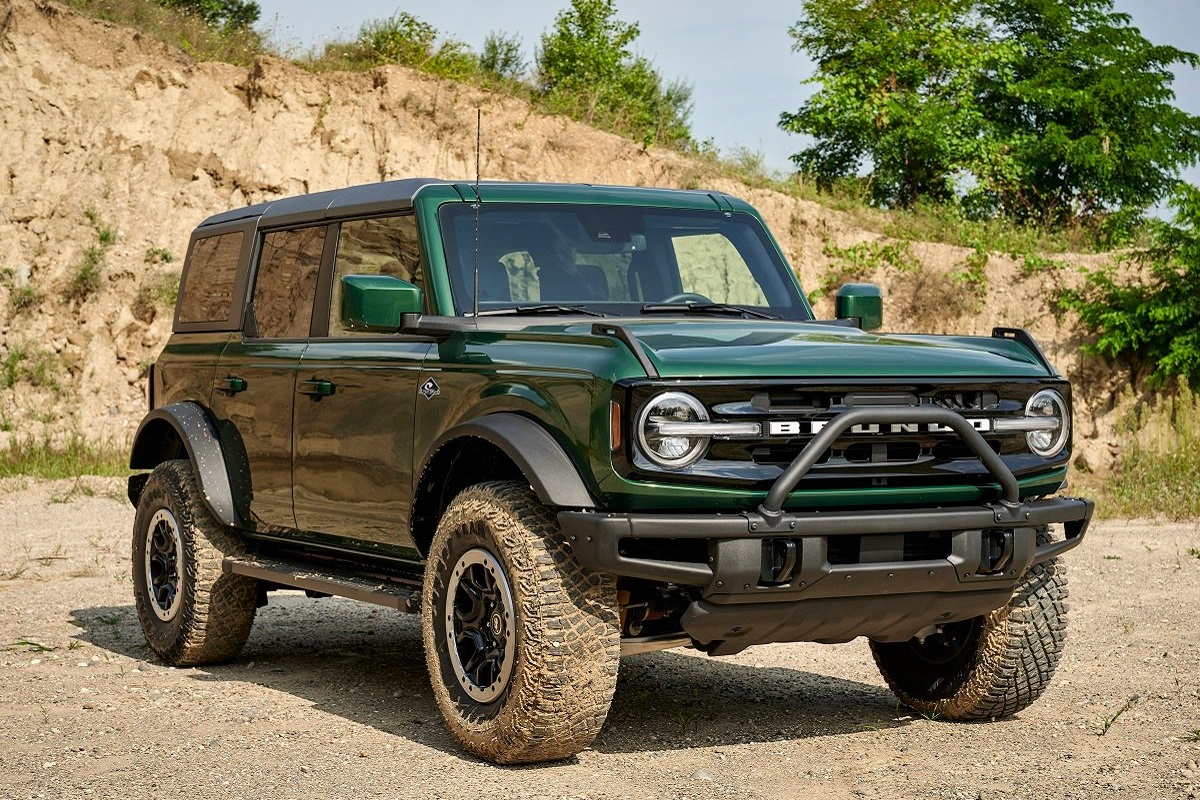 2.      2022 Ford Bronco
Another  our-door convertible car with offroad alloy rims is the 2022 Ford Bronco. This model is powered by a standard 2.3 L 4-cylinder engine that pumps up to 275hp. The Ford Bronco is a charming and excellent vehicle with a strong performance that offers advanced off-road driving and composite handling. It is equipped with various advanced technologies and various safety features, making it an ideal driving partner.
3.      2010 Maybach Landaulet
2010 Maybach Landaulet is a luxury car with an upper roof shade and four doors. And this model is powered by a 6.0L V12 engine with 5-speed automatic transmission and rear-wheel drive, producing 604hp. This car is perfect for luxury, and you will feel comfortable driving it. This model is one of the best examples of high performance. It can travel from zero to 60mph in 5.2 seconds, and its maximum speed can be 155mph. This model can be found at the best money price, and for now, you can only find used models now. The only disappointing thing about it is the modest economy of 12mpg shared fuel.
4.      2022 Citroen C1 Airscape
The 2022 Citroen C1 offers a soft cloth umbrella called Airscape, and what can return this length umbrella by pressing a button. This model 2022 C1 has a 1.2-liter petrol engine with 72 horsepower. The exterior of this car can be custom designed in 32 different colors. It includes a 7-inch infotainment system center console with Apple and Android connectivity. It can be awkward for adults, but sitting in the back row can be quite a chore for children. In general, if you do not want to spend a lot of money, the 2022 C1 Airspace is the best 4-door convertible available.
5.      2022 Peugeot 108 Top
The Peugeot 108 is one of the oldest sedans built with convertible roofs. This car is built in the old traditional style and is not a car for youngsters, but it is more suitable for adults and aspiring drivers. It has 108 top three-cylinder compact gasoline engines and one-liter petrol engines with active trim. ۔ This is a very cheap car if you buy it, and it is blasphemous and can easily fit anywhere you want to put it.
6.      2006 Hummer H1 Open Top
The 2006 Hummer H1 OpenTop is another four-door convertible car with a 6.6L V8 diesel engine. It has a five-speed automatic transmission that is powered by a four-wheel drive. Its excellent engine gives the car 300 horsepower. This car is one of the most reliable off-roaders you can easily buy; the Hummer H1 can weigh 7,887 pounds. This car has plenty of seating and cargo space, with a soft convertible roof.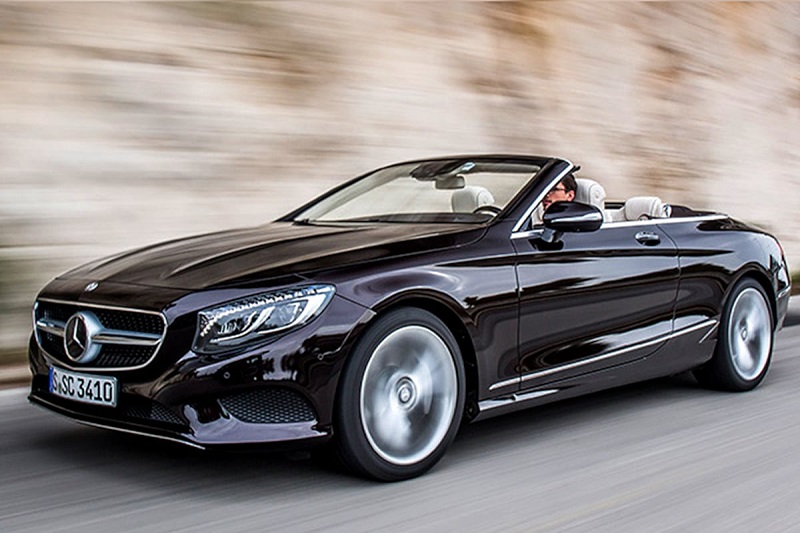 7.      Mercedes-Benz S-Class Cabriolet
The 2021 Mercedes-Benz S-Class is one of the luxury cars that comes with three body styles, sedans, coupes, and convertible options. This super luxury car has been included in the 2022 convertible cars with four doors. The Mercedes S-Class has two optional engines that are strong enough to thunder up to 603 horsepower. Spacious seats, luxury interiors, amazing tech, and security highlights may be the best decisions for you to think about this year. You can enjoy comfortable ride quality in this excellent convertible for as low as 140,000. If you like Mercedes Hard Top Convertible 4 Seater, then S Class is for you.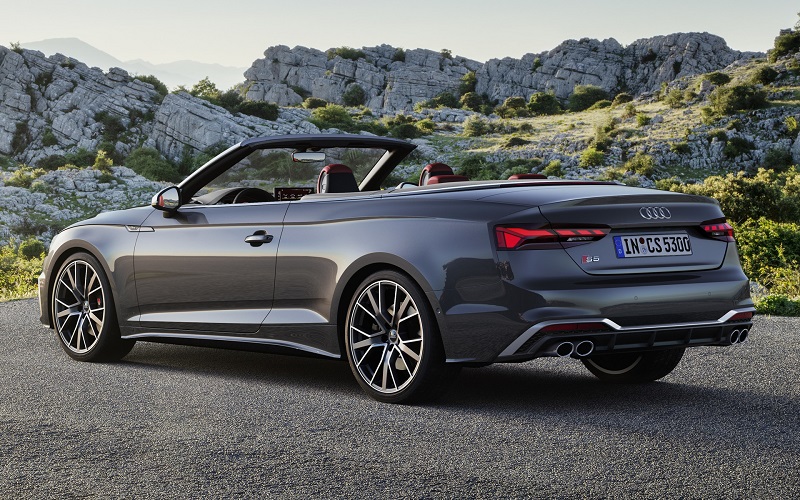 8.      Audi S5 Cabriolet
Suppose you like to sit in 4-door convertible cars that are both luxurious, comfortable, and within your budget, then this 2022 Audi S5 car is made for you. The 2022 Audi S5 Audi is a luxury car that comes in three body styles, of which the 4-door convertible body style is the most popular. You can own an Audi S5 convertible for a starting price of $ 60,600. A three-liter V6 engine can power your car up to 350 hp. It also gives you good fuel-saving, advanced technology, and many standard security features.
9.      2021 BMW Z4
The famous German automobile brand BMW is also far ahead in today's convertible cars. BMW has built the best-selling convertible cars in 2022 and 2021. And their BMW Z4 is a perfect example of four-door convertibility, style, and elegance. The BMW Z4 offers two configurations, namely, both convertibles. And most importantly, you can buy it at a starting price of $ 49,700. In Z4, you get WIFI, a unique infotainment system that can connect you to your Apple and Android devices. It has high-quality security features, as well as the luxury comfort worth your money.
Conclusion
There are many such four-door convertible cars on the market now. Since its debut, it has been one of the most popular convertible-style cars for enthusiasts, and it is this beautiful body style that makes these cars unique in their own right.