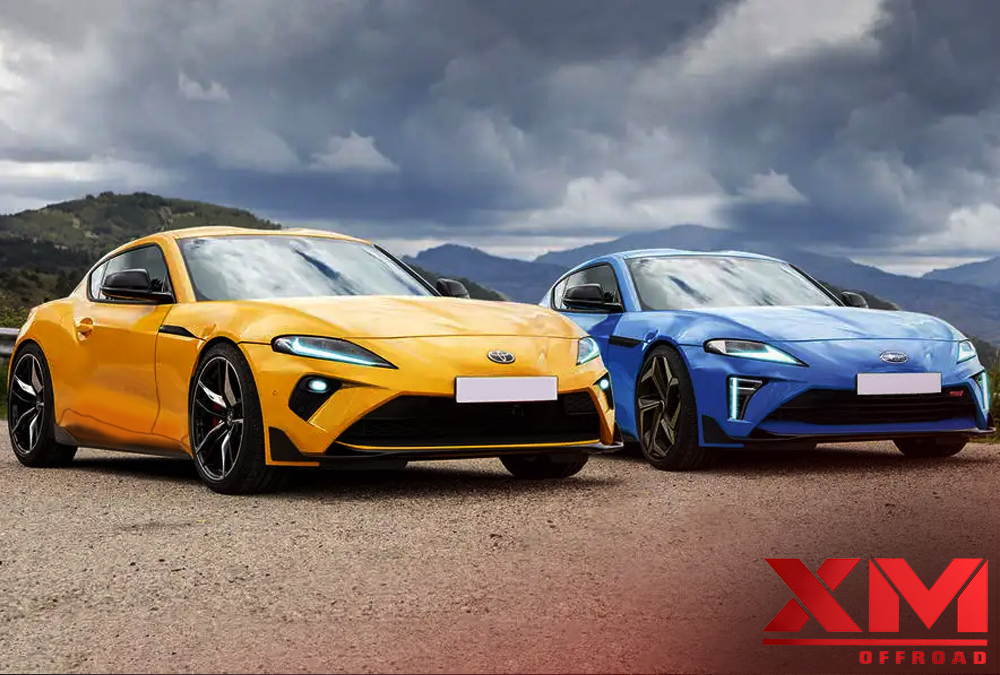 Your Toyota 86 or Subaru BRZ Should Have These Top 5 Performance Mods
The Subaru BRZ and Toyota 86 are both RWD sports cars with a reputation for being great fun to drive. They also have excellent handling and are a perfect platform for aftermarket performance mods!
Whether you're just looking to add some more pizazz or are ready to go to the next level, these top 5 performance mods for your Toyota 86 / Subaru BRZ should do the trick.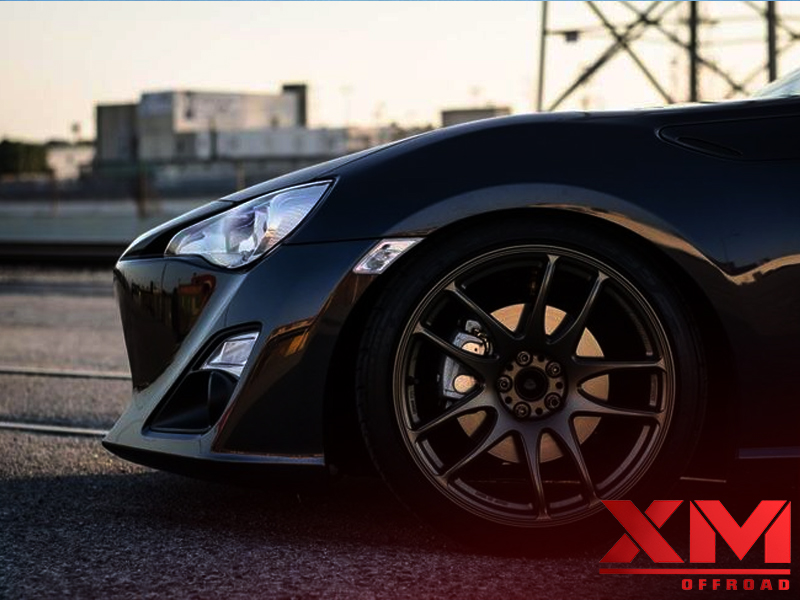 1. Subaru BRZ Tires
If you want to make your Subaru BRZ feel more like a racecar, you'll first need some high-performance tires. Stock 215/45R17 Michelin Primacy HP, summer/all-season tires, are great for drifting and delivering good traction, but they'll never get you where you need to go when you're trying to crank up your car's output.
A tire with a lower profile and larger diameter, like the Bridgestone Potenza S-04 Pole Position, will help your BRZ maintain a high level of grip on dry and wet roads. The tread features circumferential grooves that help push water away and prevent hydroplaning.
There are many options for tires for your 2023 Subaru BRZ modded. You must select the right type for your area and your regular driving conditions.
For example, you'll need winter tires if you live in a place that gets snow and ice often. These tires will help your Subaru stay on the road in these slippery, wintery conditions.
You'll also need to ensure you have enough air in your tires. Under-inflated tires are a common cause of flats and blowouts.
To ensure that your tires are properly inflated, check your TPMS light (Tire Pressure Monitoring System) regularly. When you notice the indicator flashing, it's time to add more air.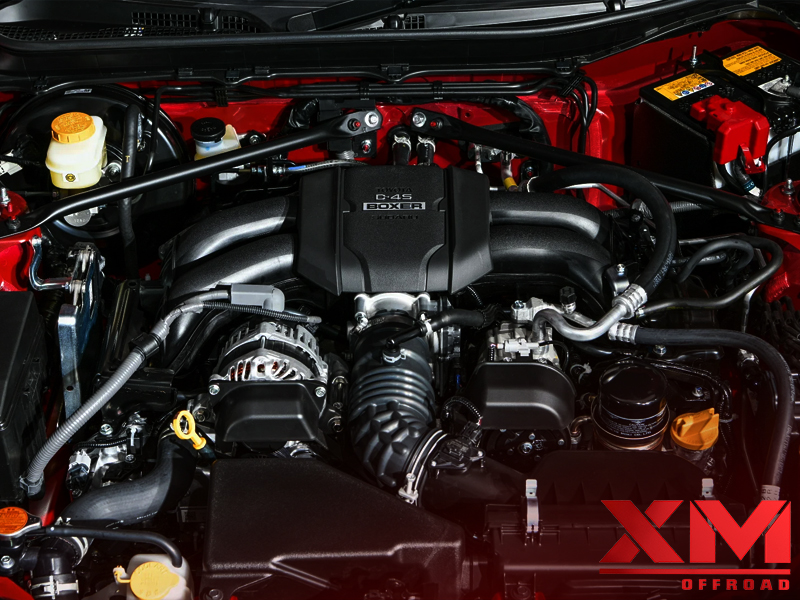 2. Subaru BRZ Engine
Whether you're looking to boost your engine's performance, enhance its looks, or simply stand out from the crowd, many performance parts are available for your Toyota 86 or Subaru BRZ. From engine dress-up to exterior and body mods, these parts will make your BRZ look great and improve its handling.
For example, a cat-back exhaust system can add 5 to 8 WHP by improving the flow of exhaust gases exiting your car. The system typically involves headers, over pipes, front pipes that house a catalytic converter, and a mid-pipe.
A cat-back exhaust system also features separate mufflers per exhaust tip, which leads to a more aggressive sound that's more noticeable and distinguishable than the boxer motor burble that you hear from stock. The exhaust systems also feature mandrel-bent turns, which helps to prevent back pressure buildup.
If you're looking for something a little more advanced, an ECU remap can be a good option to improve your car's overall performance. A remap will allow you to adjust your car's fuel and air mixtures to optimize its performance. However, you should know that remapping your ECU can void your car's powertrain and engine warranty. So it's important to do your homework before changing your BRZ.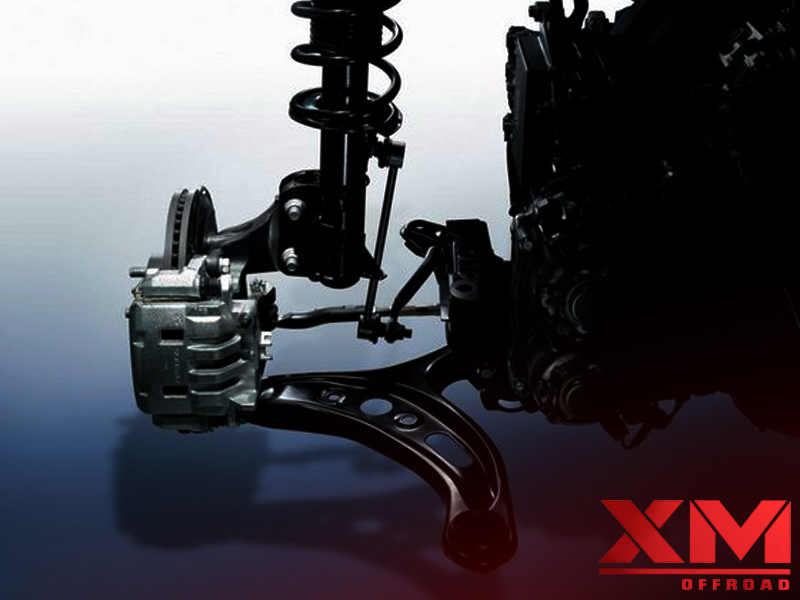 3. Subaru BRZ modded Suspension
One of the most important aspects of any car is its suspension. It keeps everything running smoothly and lets you drive safely over rough terrain. Without a good suspension system, a vehicle would be unusable.
The Subaru BRZ and Toyota 86 are both rear-wheel-drive sports cars that offer excellent handling, a fun ride, and decent power for their size. Both models share the same basic engine – an FA20 2.4-liter flat-4 –but they have slightly different suspension setups to improve driving comfort and track performance.
Stock BRZs feature a sway bar up front and a stabilizer bar in the rear. The front sway bar is an iron alloy, while the rear sway bar is aluminum.
Aside from improving how a car handles, a good suspension upgrade can also help increase power and reduce noise. Generally speaking, an air-suspension set will give you the highest performance gains, but it's not cheap.
Another good option is to install a coil over the suspension. This type of suspension allows you to fine-tune the height of your BRZ's tires, increasing stability and reducing vibrations at higher speeds.
There are a few options for coil overs, and choosing the one that suits your tastes is best. You can find various suspension kits that include coil overs, dampers, and springs to help you dial in the perfect setup for your BRZ.
The final option is to boost your BRZ's power and reduce its noise with an exhaust system. The standard BRZ has a cat-back exhaust with a mid pipe, muffler, and two exhaust tips. You can opt for an aftermarket system with straighter and wider pipes for better exhaust. This will up the horsepower, reduce noise and add a more aggressive sound to your car.
4. Tuning
Whether you are a racer looking to set a faster time on the track or just want your car to be a little more fun to drive, there is no doubt that tuning will help you achieve your goals. At PERRIN Performance, we have all the necessary parts and accessories to give your TOYOTA 86 / SUBARU BRZ more power and handling to ensure it's always ready for the next track day or car show.
If you have a stock exhaust on your Subaru BRZ, some bolt-on mods will unlock more power without violating EPA regulations. Changing out the stock system with a cat-back is an easy and affordable way to increase airflow into your engine, allowing it to burn fuel cleaner and generate more power.
These performance mods will also increase the volume of your boxer motor's burble at idle and under throttle, adding extra appeal to your car. They are also great for reducing the amount of vibration that is taking place under your hood.
Another great performance mod for the TOYOTA 86 / SUBARU BBRZ is a cold air intake. These are designed to open up your car's engine, lighten its rotational mass, and improve airflow in your engine at lower temperatures.
Other important performance mods for the TOYOTA 86 / Subaru BRZ include motor and transmission mount upgrades that reduce vibration, increasing your car's performance. These are simple and inexpensive to install, but they will greatly impact your car's driving experience.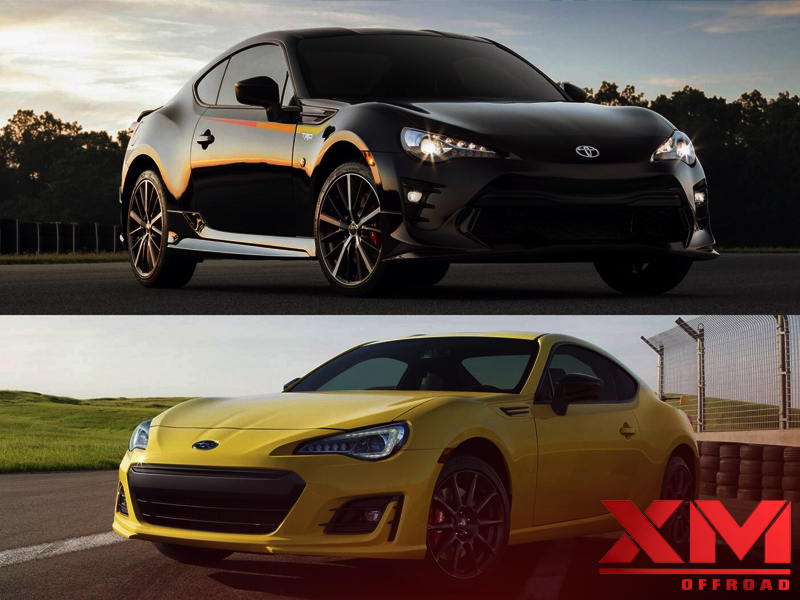 5. Wheels
One of the most important aspects of your car is its wheels. They can make or break the entire driving experience, determining both its performance and aesthetics. Some different types and designs are available, so it is important to find the right ones that best suit your car.
Another important thing to consider is the material that your wheels are made from. They can be steel or alloy, affecting your car's strength, rotation, and weight. The best option is to opt for alloy wheels that are lighter, stronger, and more durable.
Lastly, you must ensure that the XM offroad wheels fit perfectly on your car. This can be done by checking the bolt pattern and the center bore. It is widespread for wheels to fall off your car when they don't bolt correctly, so check these details before making your purchase.
Coilovers are a high-end suspension upgrade that can significantly improve the handling of your Toyota 86 / Subaru BRZ. This is because they enable you to adjust your ride height at will and can help boost the car's overall dynamics.
Conclusion
However, coil overs are typically reserved for track or race cars, so you should carefully choose the right ones for your Toyota 86 / Subaru BRZ. It is also important to note that some coil overs come with built-in dampers that allow you to fine-tune your car's ride height and improve its steering control.
Another important consideration when it comes to enhancing your car's performance is to install aftermarket exhaust systems. This will improve your car's fuel efficiency, keep exhaust fumes at bay, and increase its engine's power output. You can also opt for equal- or unequal-length headers to direct the exhaust gases to a collector or merge point.
FAQs About Subaru BRZ modded

Q1) Is the Subaru BRZ Faster Than the Toyota 86?
Whether the Subaru BRZ or Toyota 86 is faster depends on brand preference.
Both cars offer a rear-drive performance-oriented 2-seater with a ferocious punch of peppy power and great handling.
Each car has a 2.0-liter horizontally opposed 'Boxer' engine, producing 147kW.
Q2) How Can I Make My Toyota 86 Faster?
The Toyota 86 is an affordable performance car with blistering speed that will get your adrenaline pumping.
There are many ways to turn your Toyota 86 into the fastest sports car you can buy. Having the engine and suspension dialed in will make your 86 faster and more fun to drive.
Q3) What Mods Can You Do to a Toyota 86?
Whether you're a track day driver or just want to put your car on the road faster, there are many things you can do to your Toyota 86.
Adding engine mods can help your car make more power and handle better. Choosing the right parts is key to making the most of your engine.