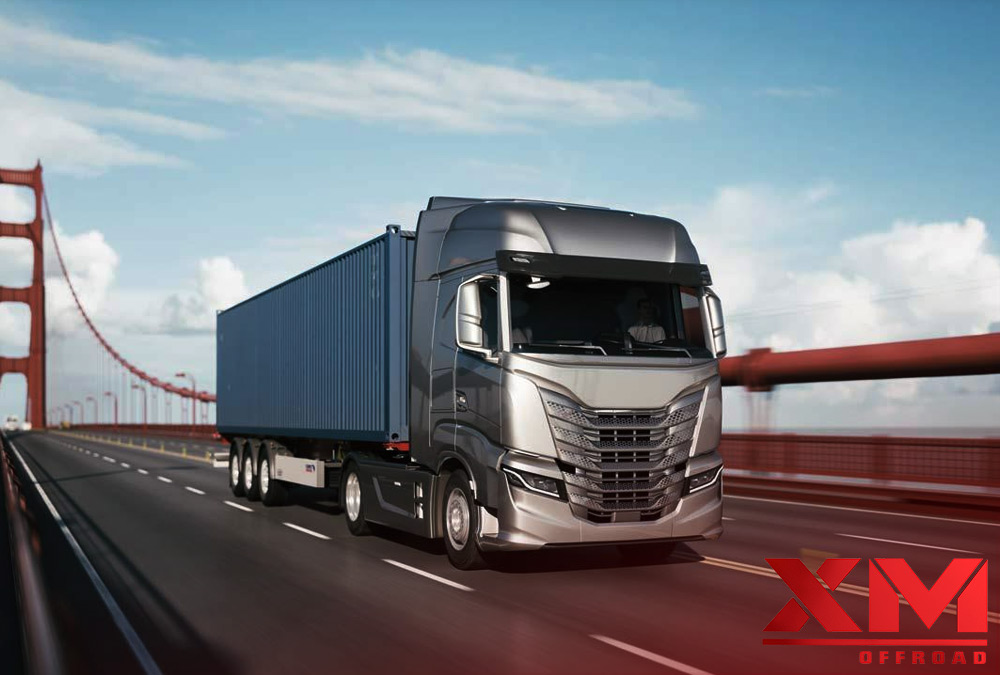 11 Major Things About a Career in Trucking You Need to Know
Be it cars or trucks, their industries are constantly changing and moving forward. According to our forecast, more than 2.5 million heavy and tractor-trailer truck drivers in the United States will earn an average income of $49,820 in 2021. It is also employing the unemployed. The demand for drivers is constantly increasing. Now the industry is trying to modernize faster than ever. If you are looking to start a career in the trucking industry, there is no better time.
Here Are a Few Points that Might Surprise You About Career in Trucking Industry:
1) Long Mileage and Long Hours
Stress is an inevitable part of any career. Truck drivers are also stressed while driving. You feel stressed on a long journey or stuck in heavy traffic. Because these are factors that create stress for a human being, and you cannot avoid it. Many drivers are expected to traverse about 125,000 miles per year. They work up to 500 miles a day.! That's a lot of driving for a driver!
2) Work Stress
Second, you can ask to work up to 70 hours in eight days. Once you have 70 hours, you will complete 34 hours of duty until you can drive. You may not drive more than 11 hours in a day. Also, a break of 10 hours is required after the end of your Hours of Service (H.O.S). If an off-road wheels truck gets stuck in a tight spot, getting it out is difficult and stressful, and in some places, there isn't room for a tractor-trailer.
3) Relationships Suffer
The over-the-road trucking lifestyle is demanding on a relationship. Driving miles from home puts much pressure on your spouse and family. They must manage and run the household and numerous other tasks, such as taking care of the children, paying the bills, doing all the chores, and mowing the lawn. So they also have the stress of caring for their family. Professional driving for a living also causes stress. After all, the most important thing you need to learn is how to handle this stress and move on with your life.
4) Day and Night Work
You should wake up early and start your work. Some drivers like to drive when it's light out, and others like to work at night. Over the Road, many truck drivers may drive at different times of the day or night, as they need to make their deliveries on time.
5) Effective Communication is key
Another thing you need to work on is how to communicate and manage the people you are dealing with. While driving a truck, you will encounter different people. It would be great to learn how to handle and communicate with them. Your priority should be to deliver the goods on time successfully. Thus, the trucking company makes money.
You have to learn to communicate with customers and manage your relationships. You don't have to wait long if you use this time effectively. Because you're getting paid so little to wait, you want to get the shipper out of the way as soon as possible rather than being ignored.
6) You Will Not Get Rich as a Truck Driver
Another thing we noticed in truck drivers is that they think they might get rich driving trucks. But their thinking is wrong. When you invest, it often doesn't turn into a big payoff. It is a fact that you need to realize and accept at the very beginning of your driving career.
The cost of working on the Road has gone up a lot. This cuts into your bottom line. Now it's a $12 breakfast instead of a $5 breakfast. $2 only gets you a coffee. If you're an owner-operator, getting rich these days can be challenging because the maintenance and repair costs of the truck have gone up a lot.
7) Growth Opportunities
It is possible to expand the trucking business in many ways. If you want to advance in your career as a professional driver, or if you want to start or end it as a professional driver, you can do that. In the end, it is up to you. You can choose to work with big companies on more extended contracts. That way, you will get a better margin. After some time, you can even start your own trucking business.
8) Consider Changing Your Position
You don't want to stick to one place in your trucking career. But you may often find yourself in a position where you won't be paid to wait. Your time is precious. If you feel that a company is not compensating you for your time and effort, you may consider switching to a better company. Before starting your career, you have to promise that you will not let your talents go to waste.
9) The Frist Year is Difficult for You
Undoubtedly, your first year as a truck driver will be the most challenging. You are still unaware of many aspects of the work. It will take some time to adjust to your first job and familiarize yourself with the truck you'll be driving. You must put your driving skills to use, and you must adjust to the lifestyle.
10) Your Vehicle Will Be Just Like Your Office
You'll face the same workplace expectations and limitations as typical office workers, even if you're not working 9 to 5. Be sure to inform your bosses of your progress as you achieve your performance objectives. It is critical to remember that your client is trusting you with their cargo. However, it takes time and effort to earn their trust that you will fulfil their task.
11) The Large Warehouses
Warehouses are pretty large, which may not seem so shocking at first glance. The medium warehouse size has doubled since 2002, and the need for dedicated distribution centers isn't slowing down. The average shipping warehouse is estimated to be around (or larger than) 25,000 square feet in size. That number only increases when you consider some of the industry's biggest shippers, such as the most prominent online marketplaces and big box retailers.
The shipping process is being streamlined even in warehouses. Some large trucks and independent shippers still use traditional loading bays, while others use drive-through models with massive mezzanines. In spite of the fact that these warehouses are large, chances are you'll have a hard time refraining from saying "wow" when you first enter.
Frequently Ask Question about Trucking Job
Is Being a Truck Driver an Excellent Job?
We suggest that if you are keen to pursue trucking as a career, consider these 11 things in depth. Learn to balance work and deal with them accordingly. Truck driving as a career can be a really great job, as long as you learn to handle the problems involved.
Keep in Mind
A career in trucking is the best job for drivers. You can find the right balance between your tucking job work and relationships. It also depends on what type of quality of life you are thinking about. Our advice to you is to learn to manage the issues involved with trucking and consider the things we mentioned before starting a trucking career. Now you are ready to do this job.