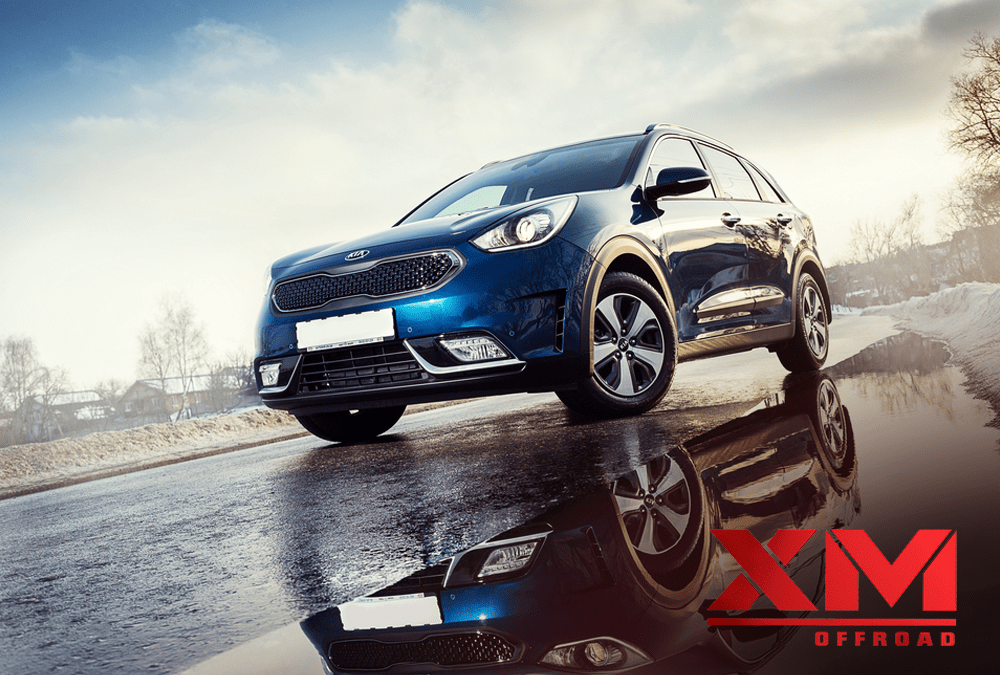 2022 Kia Niro Interior Layout and Technology
The blog  is about the new 2022 KIA Niro ex-premium. Now it is not evil. It is the hybrid powertrain. And it's a lovely ride, so we have a lot to cover. But first, let's talk about that exterior and the Kia Nitro Interior.
The New 2022 KIA Niro Design and Logo badge
It is a significant improvement; I like the logo design, and it looks great on the front of it. But that's not the only badge, and you also have one at the back. As for the shape of the Niro, they've kept the same design. I'm sure it's the same shape, but it comes in the steel gray paint job. And I like the steel gray paint job. I think it's a very classy look. At the front of it, you have your signature tiger-nose grille, where it dips in the middle. And you've got the little geometric cutouts.
Front
At the Front of the Niro, you have the projector beam headlights. You also have the daytime running lights. It is a unique look on the road with the bright white. I'm a fan of the drills, but that's not the only lead you to have on your car. You also have them on the back. I like how big the taillights are. They're bigger than one's hand. You've also got your brake light above, so there's plenty of illumination in the back so that people are going to see you. They've kept the back end pretty simple. You have a nice spoiler that dips down, making it more aerodynamic. And, when you look at the whole car, it is very aerodynamic. And it needs to be. Because it is a very eco-efficient, fuel-efficient hybrid vehicle. You have nice roof rails. And I've seen a whole bunch of people put bike racks up on top. And it looks perfect when you've got a whole bunch of equipment on the top.
The Niro sits on the 18-inch alloy wheels. With that new KIA logo in the middle. The Niro evs have that pinwheel design. So it looks more like a fan with the blades. But I like gray and black.
Handy Key Fob
The ex-premium comes with a handy key fob you can lock. It can close, unlock, hit your alarm, open your trunk, but you can also have a remote start. But if you close your car and place your key fob into your pocket, all you have to do is walk up to the car, hit the button once, and gain entry. And now you're the captain of the Niro.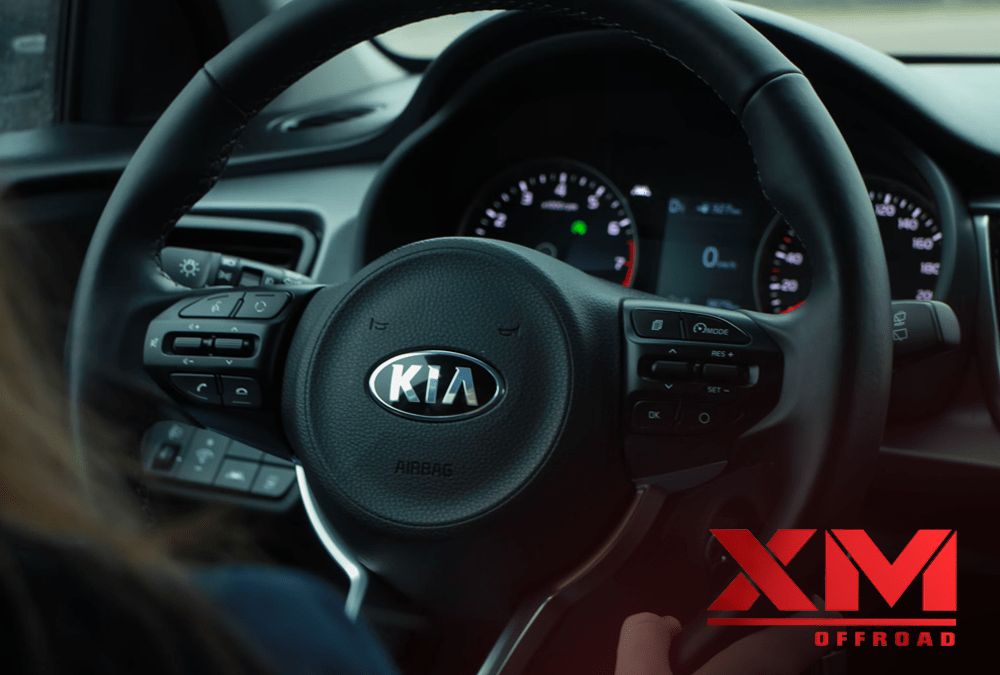 Kia Niro Interior
Touch Screen
In the center of 2022, KIA Niro has a 10.25-inch touchscreen display with the integrated android auto slash apple car play. It is a beneficial thing to use your devices hands-free. You access your phone calls, your music, and your maps. You can use your text messages if you use Siri .you can even take advantage of your apps. So everything is going to be projected on here seamlessly.
Cameras
It is also going to be where you find your backup camera. It does have dynamic bending lines, and I've said it before. Having a backup camera is Avery's great thing. I like the Kia Niro Interior design elements in the dash. It has friendly reflective plastic, followed up by machine metal which is aluminum. But the screen goes flush with the plastics. That's nice the machined metal follows the entire length of the dash. And that's also on your steering wheel, and that's also on your handles. They've also redesigned your digital instrument cluster. I like the layout of it. You've got your charging status on the right side, and it will rise whenever you're being eco-efficient. And it will show you whenever you're using your combustion engine. But this year, they've incorporated your RPMs, mile per hour, your fuel; you can access the menu in your digital display and go through your tire pressure, your fuel economy, and your cardinal directions.
EV Mode
Ideally, you want to be in it EV mode most of the time you're driving. And then, if you go to your steering wheel, you're going to notice that it's wrapped in leather. And it's just designed very well on the left side you can access your phone calls. You can control the volume of your music. You can also shuffle your music through the steering wheel. And the mode button is a programmable button that you can have for Bluetooth audio, phone projection, sounds of nature; really, it is an excellent way to shuffle between your apple car play and your FM radio with smooth ride.
Cruise Control
Then on the right side of the wheel, you're going to notice your cruise control. And it does have the following feature for cruise control. So you can set the distance between you and the car in front of you. And you're just going to keep up with the speed that they have. Another thing that sets the wheel off is a heated steering wheel for the winter. We love heated steering wheels.
Heating Features
Speaking of wild things, you also have a heated driver's seat. And a heated passenger seat. They both have three different levels. But in the summertime, you can take advantage of the ventilated seats. You also have three different levels, adds for that comforts.
Kia Niro Crossover SUV Interior looks like leather, but it is the syntax material. It's very squishy; it feels like leather. The back seats are very comfortable. But, again, they're the same syntax material. So essentially, every passenger will be extremely satisfied with the comfort.
Sun Roof
One more element that makes the Nero ex-premium a bit more legit is the sunroof. Another remarkable feature that's in its 10-inch touchscreen is its hybrid button. It will show you how efficiently you are driving, whether your fuel economy, how much of the electric motor you've used, and the energy flow. My favorite piece is the energy flow button. It will show you exactly how your vehicle is getting power. If it's from the engine or the electric motor, it will also show you when you're charging up your battery.