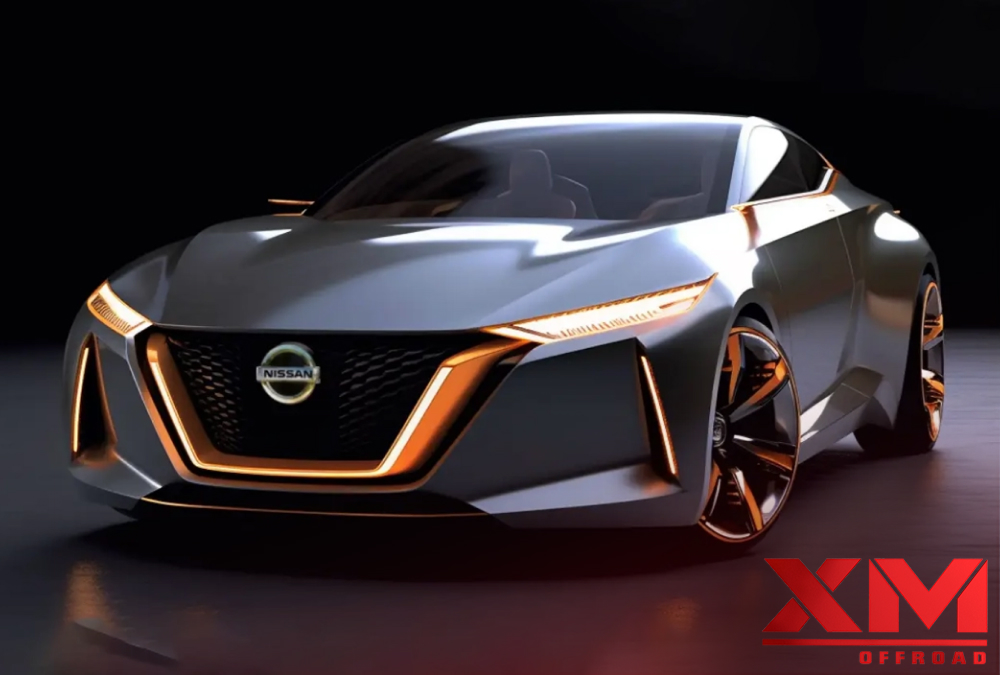 Exploring the 2024 Nissan Maxima: What's the new Shift in Luxury Sedans?
The 2024 Nissan Maxima is about to come out, and it will change the way luxury cars are made. With its stunning style, cutting-edge technology, and unmatched performance, this automobile masterpiece is sure to go beyond what's expected. This piece is an in-depth look at the 2024 Nissan Maxima. We'll talk about its unique features, address reports that it will be discontinued, make guesses about possible replacements, and reveal Nissan's plans for the future. Come along with us on this exciting trip as we find out more about the 2024 Nissan Maxima.
A Technological Marvel: The 2024 Maxima's Infotainment System
In a time when everything is connected, the 2024 Nissan Maxima is ready to meet the needs of today's users. Its cutting-edge entertainment system is more than just a feature; it's a huge step forward in technology. It easily connects to your smartphone and has an easy-to-use interface that lets you make calls, play music, and navigate without using your hands. This system not only keeps you linked, but it also makes sure that every trip is fun and safe. Nissan's dedication to staying ahead of the curve in the constantly changing world of cars is shown by the 2024 Maxima.
An amazing feat of engineering
If you love cars and want thrilling rides and the newest technologies, the 2024 Nissan Maxima is the car for you. You are going to be amazed by this tech show. With its new look, great speed, and wide range of features, the 2024 Maxima is ready to take over the roads like never before.

Nissan's engine specs for thrill seekers: "Unleash the Power"
The 2024 Maxima has a powerful engine waiting to roar under the hood. With its 3.5-liter V6 engine and 300 horsepower, this car will speed you up and make your heart beat faster. The 2024 Maxima is your partner whether you're getting on the highway or looking for a thrill on twisting roads.
Mastering Every Curve; Enhanced Handling and Performance
The 2024 Maxima isn't about raw power. It offers an upgraded suspension and handling system that promises a thrilling driving experience. With its sport-tuned suspension, you'll feel intimately connected to the road as you effortlessly glide through turns and curves. The Maxima's responsive steering further amplifies the excitement allowing for confident navigation, in any driving situation.

A Stunning Transformation – Eye-Catching Exterior Design
From all angles, the 2024 Maxima showcases its elegance and class. Its redesigned exterior exudes confidence, effortlessly combining lines, with curves. Enhanced by a grille sleek LED headlights and bold alloy wheels this sedan captures the attention of everyone it encounters. Get ready to make heads turn as you cruise through the streets enjoying the admiration of bystanders mesmerized by the beauty of the 2024 Maxima.

Luxurious Comfort – A Peek Inside the Cabin
The inside of the 2024 Maxima is very fancy and will make you feel welcome. The cabin is made with high-quality materials that were carefully chosen to create a sophisticated atmosphere. There are plush seats that you can sink into and enjoy their warm embrace. The layout and legroom make it possible for both drivers and guests to enjoy a mix of style and ease.
The 2024 Nissan Maxima is not only a stunning piece of automobile engineering, but it also shows how committed the company is to pushing the limits. The Maxima expects the best, which isn't a surprise since its 3.5-liter V6 engine makes an amazing 300 horsepower. That's why it will proudly come with Xmudder wheels.
These wheels are more than just a part; they're an important part of how well the Maxima moves. The Maxima's road grip is improved by XM Offroad wheels, which are known for being long-lasting and well-engineered. This means that the car can confidently handle sharp turns and bends.
In addition, these wheels not only make driving more exciting, but they also go perfectly with Maxima's stunning appearance, making it the perfect combination of style and substance. When you take the 2024 Nissan Maxima on a trip, the Xmudder wheels will make sure that every drive is an exciting and stylish adventure.
Leading-Edge Technology: Connectivity On the Go
The 2024 Maxima comes equipped with a plethora of leading-edge technology, ensuring both entertainment and convenience. The infotainment system features a user-friendly interface, facilitating seamless smartphone connectivity for hands-free calls, music streaming, and navigation support. Advanced safety features such as blind spot detection and automated emergency braking provide unparalleled peace of mind on every journey.
A Legacy of Excellence: Nissan Maxima Through the Years
For decades, the Nissan Maxima has been synonymous with luxury and performance. It has consistently raised the bar in the world of sedans, captivating automotive enthusiasts with its fusion of style and substance. The 2024 Maxima, in particular, carries forward this legacy with a renewed sense of purpose, promising to redefine the very essence of what a luxury sedan should be. It not only embodies the brand's commitment to innovation but also pays homage to Maxima's storied history of delivering exhilarating driving experiences.
Conclusion
In a world full of boring cars, the 2024 Nissan Maxima stands out as the best option for people who want something exciting and classy. The Maxima is going to change the way you drive with its powerful engine, better handling, beautiful appearance, luxurious interior, and cutting-edge technology. When you take the 2024 Nissan Maxima out on the road, buckle up and get ready for an exciting journey.
FAQs
Q1) What makes the 2024 Nissan Maxima different from other high-end sedans?
Answer: The 2024 Nissan Maxima stands out because it has a beautiful design, cutting-edge technology, and great speed. It's exciting to drive because it has a powerful engine, better handling, and high-end features.
Q2) Are the reports that the 2024 Maxima will no longer be made true?
As of January 2022, when our information was gathered, there had been no public news that the 2024 Maxima would no longer be made. For the most recent information on this subject, please look at what Nissan has to say.
Q3) Could you explain more about the advanced safety measures that were stated in the article?
The 2024 Maxima has high-tech safety measures like automatic emergency braking and blind-spot recognition. When you change lanes, blind-spot recognition makes you more aware of cars that are in your blind spots. When certain conditions are met, automated emergency braking can apply the brakes mechanically to avoid or lessen a crash.
q4) How much do you think the 2024 Nissan Maxima will cost?
The 2024 Nissan Maxima's price can change based on model levels and extra options that you choose. Checking with Nissan stores is the best way to get the most up-to-date price information and any deals.
Q5) In terms of ease, how does the 2024 Maxima's interior compare to other high-end sedans?
The 2024 Maxima's interior is made with high-quality materials and has a classy feel. The leather seats, lots of space, and open layout make it very comfortable for both the driver and the passengers, which makes it competitive in the luxury car market.
Q6) What does Nissan have planned for the Maxima line in the future?
The story talks about rumors about possible replacements, but the best way to learn about the future of the Maxima model line is to read Nissan's official statements. Manufacturers often change their plans, so the most up-to-date information will tell you exactly what to expect.