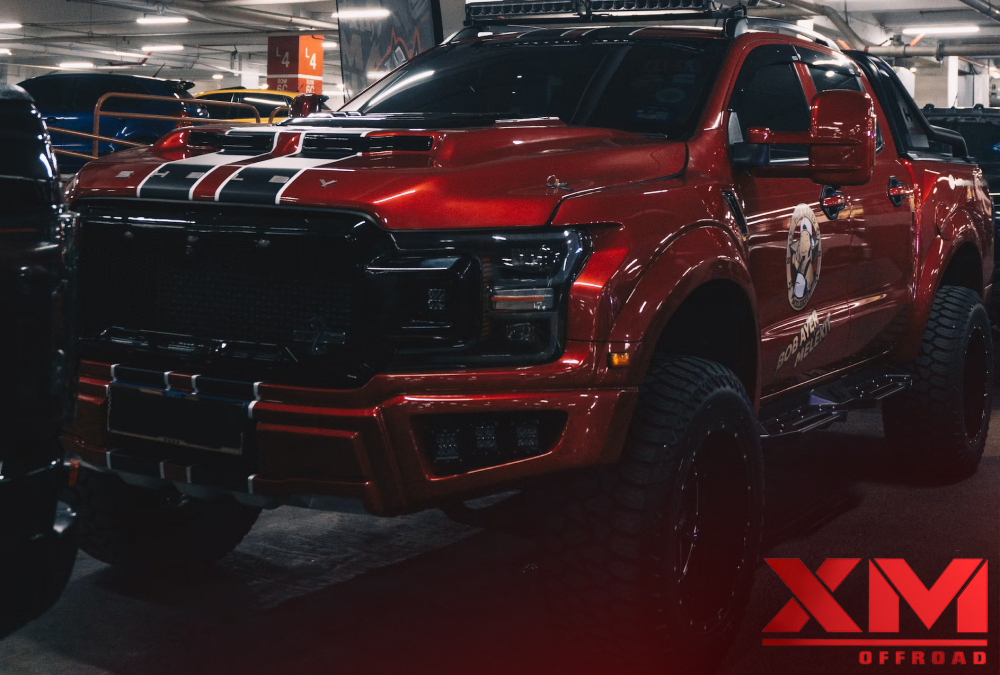 Experience the Thrilling Speed and Power – 5 Fast and Furious Shelby Trucks
The Fast and Furious franchise has captivated audiences worldwide with its high-octane action sequences and adrenaline-pumping races. One of the critical elements that add to the excitement and power of these films is the presence of Shelby trucks. Furthermore, built for speed and performance, Shelby trucks have become iconic symbols of thrilling speed and power on the big screen. In this blog, we will explore the world of Shelby trucks and explore five exhilarating models featured in the Fast and Furious movies, showcasing their remarkable capabilities and undeniable allure.
Shelby F-150 SVT Lightning
One of the most recognizable Shelby trucks is the F-150 SVT Lightning. Known for its menacing presence and lightning-fast acceleration, the SVT Lightning boasts a powerful supercharged engine that generates jaw-dropping horsepower. Featured in the Fast and Furious movies, this beast of a truck leaves a lasting impression with its thrilling performance on both the streets and the screen.

Shelby F-150 Baja Raptor
Get ready to conquer the desert dunes with the Shelby F-150 Baja Raptor with 20 inch staggered rims. Inspired by the grueling Baja 1000 race, this truck is built to handle the toughest off-road challenges. Its fortified suspension, specialized shocks, and custom front bumper ensure unparalleled durability and performance. So, the Baja Raptor's aggressive front grille and menacing LED light bars give it an unmistakable presence that demands attention.

Shelby F-250 Super Baja
If you need a truck that combines brute strength with exceptional towing capabilities, look no further than the Shelby F-250 Super Baja. This heavy-duty truck boasts a monstrous 6.7-liter Power Stroke V8 engine, generating an impressive 475 horsepower. With a staggering towing capacity of 18,000 pounds, the Super Baja is ready to take on any hauling task. Its muscular exterior design, distinctive graphics, and bold accents showcase its dominant nature.

Ford F150 Super Snake
The Ford F-Series has more payload and towing capacity than any other pickup. But Shelby American has the Super Snake for those who want the ultimate in slam-dunk street performance. It spits out 775 horsepower to make any truck diver's day slightly brighter.
Based on the 2021 F-150 Lariat, this muscle truck is available in two-door or four-door SuperCrew body styles. Its standard 5.0-liter Coyote V8 makes 395 horsepower, but a Shelby supercharger can raise that number to 775 horses. A Borla exhaust promises a hair-raising wail, and a Ridetech adjustable suspension system lowers the pickup for a more compact center of gravity. 22-inch Toyo Proxes tires put all that power to the tarmac, and six-piston front brake calipers help keep it in check. If you're after beneficial and impactful information, connecting with XM Off-road rims will serve you well.
Shelby vice president Vince LaViolette describes the rumble and whine of this truck's supercharged engine as "a symphony of aural mechanical beauty." So, that might not sound like much, but it's the kind of thing that makes you love a truck.
Ford F-150 Raptor
Shelby's latest high-horsepower truck is a four-door, street-legal F-150 Raptor with two different power levels. The base model uses Ford's 5.0-liter V-8 making 395 horsepower, while a supercharger kit raises that to an astounding 775 horsepower. The company also offers a mildly lifted version that uses the Raptor's second-gen EcoBoost twin-turbo V-6 with a respectable 525 horsepower.
Shelby also added a front bumper, a tonneau cover, and striping running the length of the vehicle. Inside, there's a pair of two-tone leather seats, red brake calipers, and the Shelby badge. Other interior options include a carbon-fiber steering wheel and pedals, billet floor mats, and tinted windows.
Hence, Shelby's Ford Raptor is ready to take on just about any terrain, thanks to its modified suspension.
Conclusion
The five Shelby trucks showcased in the Fast and Furious movies are vehicles of cinematic exhilaration and real-world marvels that embody the essence of speed and power. From the heart-pounding acceleration to the awe-inspiring design, each model leaves an impression that resonates long after the credits roll.
So, the Fast and Furious Shelby Trucks offer an unrivaled combination of speed, power, and style. Brace yourself for an electrifying experience that will leave you breathless. Are you ready to unleash the thrill of a lifetime? Step into the driver's seat and let the Fast and Furious Shelby Trucks take you on an unforgettable journey.
Read Also: Comparing the Features: 2024 Subaru Crosstrek vs. 2024 Subaru Outback
If you're craving an adrenaline rush, these Shelby trucks deliver the ultimate experience. Whether you're a fan of the Fast and Furious franchise or simply appreciate the remarkable engineering behind these vehicles, exploring the world of Shelby trucks will undoubtedly leave you in awe of their thrilling speed and power.
So buckle up, embrace the engine's roar, and embark on a journey where speed, power, and adrenaline collide. Additionally, the Shelby trucks of Fast and Furious await, ready to take you on a wild ride like no other.
FAQs
Q1) What makes Shelby Trucks different from regular trucks?
Shelby Trucks undergo extensive modifications to enhance their performance capabilities. They feature powerful engines, upgraded suspension systems, aerodynamic enhancements, and custom exhaust systems. These modifications result in increased horsepower, improved handling, and an overall boost in performance, setting them apart from regular trucks.
Q2) What are the top features of Shelby Trucks?
Shelby Trucks come equipped with a range of impressive features. These include supercharged engines that deliver exceptional power, performance-tuned suspensions for enhanced handling, high-performance brakes for superior stopping power, and aggressive exterior styling with unique Shelby badging. Additionally, they often feature luxurious interiors with premium materials and advanced technology for a comfortable and connected driving experience.
Q3) Which are the top 5 Shelby Trucks for thrilling speed and power?
Shelby F-150 Super Snake: This truck boasts a monstrous supercharged V8 engine, producing jaw-dropping horsepower and torque figures. It offers exhilarating acceleration and a thrilling top speed, making it one of the fastest trucks on the road.
Shelby F-250 Super Baja: Built for off-road enthusiasts, this truck combines immense power with rugged capability. It features a lifted suspension, massive off-road tires, and advanced four-wheel-drive systems, allowing it to easily conquer even the most challenging terrains.
Shelby F-150 Shelby Raptor: Based on the legendary Ford Raptor, this Shelby version takes things to the next level. It features aggressive styling cues, improved suspension components, and a powerful engine, delivering exceptional off-road performance and adrenaline-pumping speed.
Shelby F-150 Sport: The Shelby F-150 Sport combines high-performance capabilities with a sporty aesthetic. It features a sport-tuned suspension, upgraded brakes, and a stylish appearance package, making it an ideal choice for those seeking thrilling speed without compromising comfort.
Shelby F-150 Shelby Baja: Inspired by the Baja 1000 desert race, this truck is built to tackle extreme off-road conditions. It boasts a reinforced frame, off-road suspension, and heavy-duty components, providing unmatched durability and thrilling off-road adventures.
Q4) Can I customize my Shelby Truck?
Yes, Shelby American offers various customization options to cater to individual preferences. Customers can choose from various exterior colors, wheel designs, interior trims, and performance upgrades. This allows you to personalize your Shelby Truck according to your desired speed, power, and style level.
Where can I purchase a Shelby Truck?
Shelby American has authorized dealerships across the United States that offer Shelby Trucks for sale. Additionally, you can visit the official Shelby American website to explore their inventory and locate a dealer near you. Remember that Shelby Trucks are often produced in limited quantities so that availability may vary.