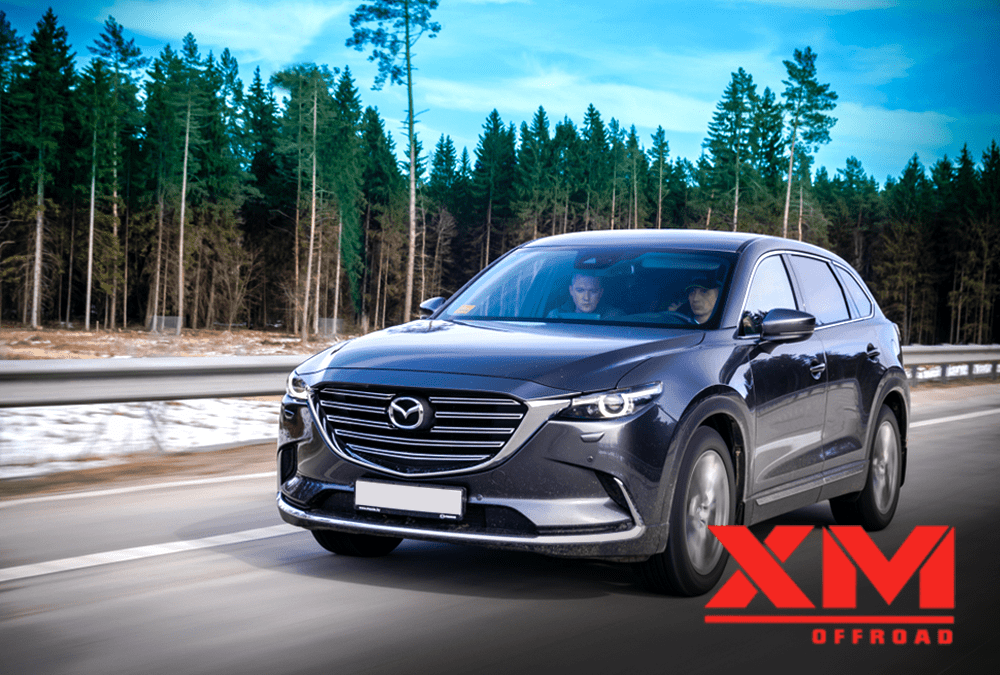 Fully Loaded Updates of 2022 Mazda CX-9 Pricing and Features
Even before introducing the previous-generation Mazda cx-9, Mazda has this great philosophy: Jinbei Thai horse and rider, which is an excellent philosophy because it tries to create a Symbian relationship between driver and machine, which has worked very well. So, I might feel that they should have a second model, which is if it isn't broken, don't fix It. But it doesn't mean that you can't add modifications to it, which is what they've done with the 2022 Mazda cx-9. It is the flagship granddaddy of them all exclusive edition of the Mazda cx-9.
2022 Mazda CX9
In this Mazda CX-9 review, I will go through some of the changes they've added because there isn't much that you can add to that automobile to make it a little bit better. But, they have, it'll surprise you. And then, of course, we'll tell you some of the other variants available at the cx-9, including their prices.
The Engine of the Mazda CX-9
First off, let us discuss the machine, which is still the same throughout the entire lineup, whether the exclusive or the black edition or the low-end cx-9, which is touring. So, all cx-9s still get a 2.5-liter turbocharged gasoline engine that produces 228 horses and 420-newton meters of torque.
You can hold the bonnet up of Mazda cx-9 up and feel two things. First, you can reach it if you put the stock on, and number two is to judge just exactly how light it is. Mazda CX-9 bonnet is not a toy or anything like that, but it's fair. There is no assist, I might add. It's just light. When you open the hood, other cars go up by themselves. Now, you still must push up, but that's pretty lights. Anyway, it's still the same engine. All still mated to a six-speed automatic transmission.
Read Also: Everything You Need To Know About Every 3-Row Mid-Size Crossover and SUV Ranked
Mazda 9 Front Changes
Let me tell you the changes upfront. Starting with the grill, previously in the 2020 Mazda 9, you had horizontal slats. You still have horizontal slats, but now the horizontal slats have flat flats. That's on change. It gives it an even more imposing look on it. It's not as if the lights and the grille weren't enough. No, now it's even an even more imposing look. Thanks to the slats that we find in the middle.
Better Radar in 2022 Mazda cx9
The logo is also now encased in glass, much like a jewel inside the London Tower, which needs protection. Because there is the radar behind the emblem of Mazda CX-9, the radar is now for improved cruise control. Previously it had just your standard cruise control. Now it's a radar control cruise control. So now it can maintain the distances that Infront of the car. It controls to speed up slow down if need be. So that's inside the logo. And that would be the main change for the front clip.
Sides of 2022 Mazda CX9
Down the side of Mazda CX-9, it's pretty much still the same as the 2020 Mazda cx-9. I've got to say that they didn't need to change anything on the sides. Nothing broke with the car's silhouette or the facade instead of the vehicle. And it just looks great.
2022 Mazda CX9 Wheels
The wheels of the Mazda CX-9 are now different. The wheels are still lovely, 20 inches. But now it's got a new pattern, and its color is gray, that's very nice. The previous generation, as I mentioned, wasn't inadequate; CX-9 2022 isn't bad either. Typically, when there are changes, it can go off, the wheels still work, the 20 inches. I believe it will still work, even as best off-road rims.
1) Chrome Addition
Down the side of the Mazda CX-9, you've got some chrome. Speaking of tips, that is one change that you will find on the exclusive CX-9, the top of the line of the previous generation, because now the exhaust tips are a little bit bigger. It's not a big thing, but I think it's a nice flex because most larger automobiles try to hide their exhaust underneath the bumper. Which I think works well. But I believe in this end because it's got two exhausts and more extensive chrome tips, it looks pretty good.
2) Space
You still get a power tailgate in the 2022 Mazda CX-9. The capacity is the same as the previous generation. However, the outside, or rather the exterior, isn't the only minor change you'll find on the cx-9. Some of them are inside, and that's what I will discuss next.
Mazda CX-9 has the same seating configuration as before. It's still a two-three- two. The Mazda 3rd row passenger is somewhat comfortable, obviously much more comfortable in the second row. You have the same number of toys with the Bose speakers and the air vents down the center. Armrest with cup holders and even charging points are present. So not much changes for the second row or passengers, apart from the fact that the color palette of the leather has changed. Instead of just brown, it's now called oriental brown.
3) Texture and Seats
The surface on parts of the seats is very different. So not many changes in the back seat of the Mazda CX-9. The main differences are upfront. When I say main changes or significant changes, it's because there's this one change that they've done in the cx-9. That, I believe, has been missing for quite some time. That other cars in its same premium level already had. Now it's finally available in the 2022 Mazda cx-9, vented seats. So, you can now have not just in from the front, but if you push the button right close to the gearbox, air comes out from underneath. So, to cool your tucks on a warm summer's day can feel chill.
It is a great addition; other great additions include a more significant 9.2 screen available with android auto and apple car play. And the great thing is that the apple car play is wireless, a lovely touch.
4) Wireless Charging in CX-9
It still doesn't offer a wireless android auto. We wish Mazda would come out with something like that sometime soon. And then you've got your pad for your wireless charging. And, you've got paddles, not always to be as sporty as possible. But occasionally, maybe you need the engine to hold, whether you're going uphill or downhills.
5) Cameras
In Mazda CX-9, you've got a 360-degree view camera. The black edition also has the same 360-degree view camera. What is standard across the entire line of all cx-9 is that everybody gets a 9.2-inch screen. Everybody gets a wireless apple car playing android auto. And everybody gets G vectoring plus. For those of you who don't know what it is, it's just yet another brain that Mazda has added inside their car. It is exclusive, but this has an all-wheel-drive system, but it adds to it a G vectoring plus.
Like we mentioned, up and down the line. Which essentially is a brain and knowing when exactly which wheel is slipping. And if it is falling, then it takes away power from that wheel and adds strength to the wheel that does have traction. And then, at the same time, it applies brakes on whatever wheel needs it. So, it's not a case of too many chefs spoiling the soup. not, in this case, this one it's the "more the brains, the merrier."
6) Mazda CX-9 Price
Now you're probably thinking about the Mazda CX-9 price. Well, that's a great question. The prices are where it gets interesting. The previous generation was around fifty thousand dollars US dollars. With all the upgrades we just discussed, the new 2022 Mazda CX-9 model is about a thousand or two more. That's it for the 2022 exclusive edition.
Save Money on Black Edition
If that still is a little too much for your budget, there's always the black edition. Now the black edition, because it's white. But it's got the name, black edition. It's got some black accents to it, which looks great. It is more affordable. Two-wheel drive black edition comes in around fifty-four thousand US dollars.
The most affordable cx-9 is the touring edition. It's no longer the touring sport, and now it's just called the Turnip. And that comes in at around fifty thousand United States dollars. Even the most affordable cx-9, the touring, is still a little more expensive than the top-of-the-line cx8.
Options in Market
As I mentioned this before that now you've got options. You've got choices of whether you want the flagship, an all-wheel drive. Or do you want an all-wheel drive that's a bit more affordable and a bit smaller? Or do you are you good with a two-wheel drive system that looks completely different than all the other cx-9s out there. Whatever the choices may be, Mazda seems to have you covered when it comes to premium crossovers. These are available on almost all dealerships nationwide.