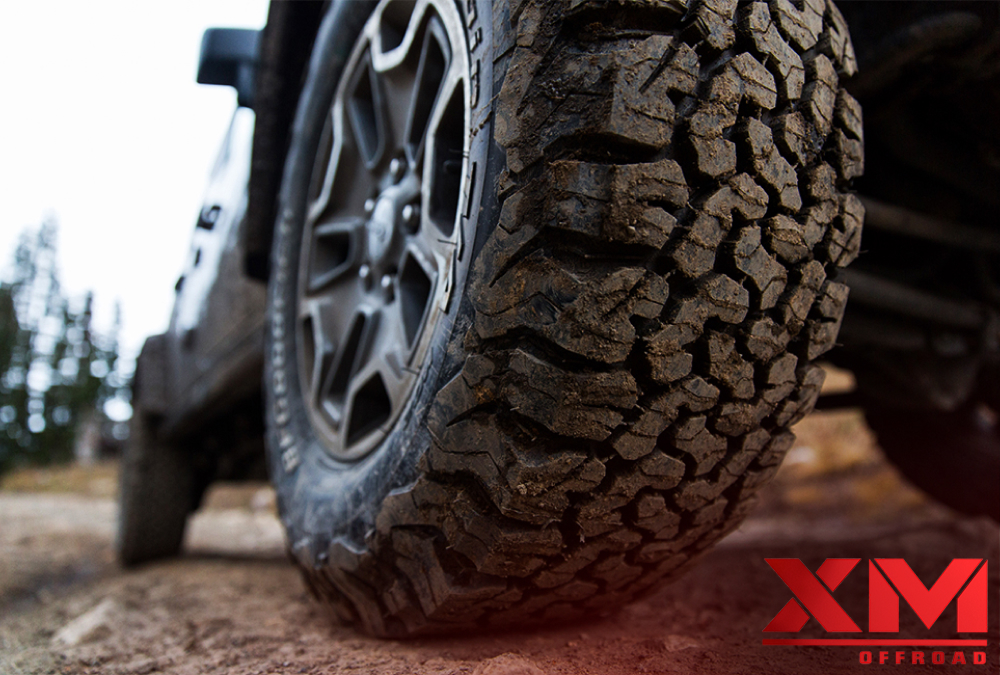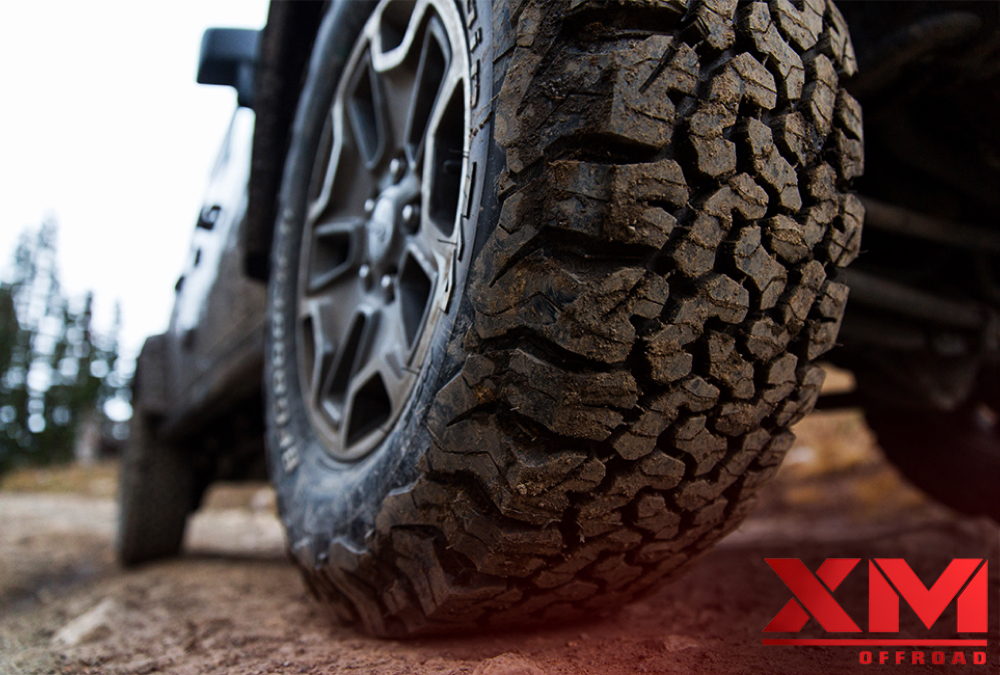 Mud Terrain Tires for Trucks and SUVs – Discuss the Top 10 and the Best Tires
Mud terrain tires are a staple for off-road amateurs and enthusiasts seeking better traction on muddy trails. They have a rugged tread pattern with rigid lugs and more space between them than conventional tires.
However, these features often cause them to wear more quickly if you use your pickup truck for daily driving. Fortunately, there are mud terrain tires that combine exceptional on- and off-road traction with longer tread life.
BFGoodrich Mud-Terrain T/A KM3
The BFGoodrich Mud-Terrain T/A KM3 is an excellent tire for upgrading their off-road truck or SUV. It offers great street and off-road performance with impressive mud, snow, and rock traction. The KM3 has improved traction on rocks compared to its predecessor, the KM2.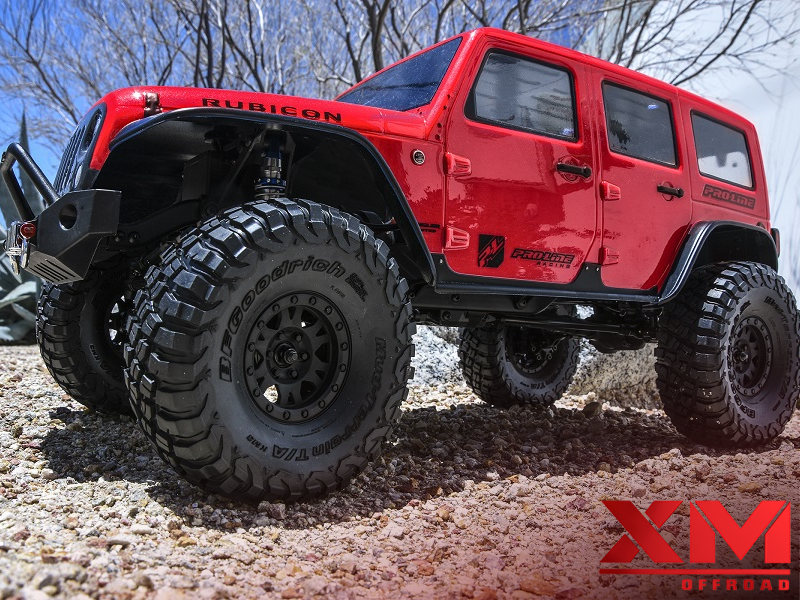 It also has good traction on muddy surfaces and resists hydroplaning. The MT71 is very durable and has excellent fuel efficiency for its size. It is also resistant to thermal expansion and has a stable surface even when the temperature changes.
Regarding mud-terrain tires, the BFGoodrich Mud-Terrain KM3 is the ultimate choice for serious off-road drivers.
Cooper Discoverer STT Pro
The Cooper Discoverer STT Pro is a mud-terrain tire that has received approval from truck and 4×4 enthusiasts. It's a full-size, all-season tread design that delivers a smooth ride on pavement and rough off-road terrain. This mud-terrain tire combines a modern silica-infused tread compound with an aggressive 3-2 center rib pattern and side-biters for exceptional traction in severe off-road conditions.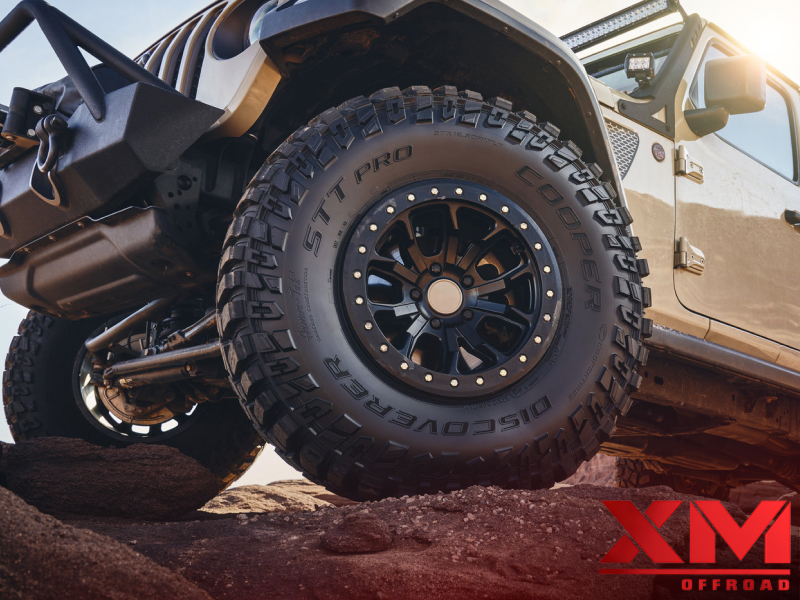 Most mud-terrain tires are noisy, especially when traveling over rough or uneven terrain. This is because the alternating mud-grabbing lugs work with significant surface friction to churn up and disperse mud or dirt. Cooper incorporated acoustic engineering into this design to reduce road noise and improve highway stability and comfort.
Firestone Destination M/T2
If you're looking for an excellent mud terrain tire for 26 inch truck rims, look no further than the Firestone Destination M/T2. This model is an excellent choice for light trucks and SUVs, providing both on-road handling and off-road traction. It features aggressive tread blocks for impressive traction in mud, dirt, rock, and other off-road conditions. In addition, it has thick sidewalls that resist tearing and puncture damage. Owners have praised the Destination M/T2 for its durability and long-lasting performance, even after repeated use in challenging off-road environments.

Unlike some off-road tires made for street use and don't have the grip to go with it, Goodyear designed the Wrangler MT/R to be an all-around tire. They have the asymmetric tread pattern that Goodyear says benefits "aggressive off-road traction and superb handling" and the all-terrain designation, which they believe can be used in most conditions.
The Goodyear Wrangler MT/R with Kevlar is a premium mud terrain tire that's a good choice for trucks and SUVs. It features a unique silica rubber compound that combines off-road and on-road performance. The asymmetric pattern helps with traction, while the advanced mudflow geometry enhances self-cleaning. This makes it a tough, sturdy tire that can resist punctures from sharp objects and withstand harsh off-road driving.
Nitto Trail Grappler T/A KM
Nitto's Trail Grappler KM blends on-road comfort with off-road performance. The 3-ply sidewall with high turn-up construction increases puncture resistance, while the tread pattern sheds mud quickly and efficiently. The tire also provides a smooth ride on paved roads thanks to advanced sound analysis equipment that systematically reduces noise levels as the tire spins and rotates.
The Trail Grappler KM is an excellent choice for light truck owners who frequently tackle muddy and sandy conditions. This tire is available in many sizes, making it an ideal fit for most pickups.
The Road Venture MT71 is a mud terrain tire built for pickup trucks and SUVs that love to hit the dirt for off-road adventures. It has a meaty construction with three heavy-duty polyester plies and two high-denier steel belts inspired by commercial tires. This gives the MT71 strength and durability.
The MT71 performed well on rock, gravel, sand, and mud in our tire testing. It had good handling response, high mobility, and excellent braking on wet roads. It also stayed stiff and stable under load and driving pressure.
With its forceful tread shape and scalloped shoulder blocks, the Open Country M/T is a force to be reckoned with on rough terrain. However, it's also an exceedingly proficient road tire blending new technology for unrivaled handling and control in both off and street driving.
Toyo's engineers designed this mud-terrain radial with a high turn-up polyester casing that offers excellent durability and load-carry capacity. They also incorporated spiral-wound nylon cap plies similar to those found on ultra-high-performance passenger car tires for added strength.
The Xtreme MT2 is another great mud tire option made by Pro Comp. It features an aggressive tread design that provides excellent traction in mud and off-road surfaces. In addition, it also has a silica-enhanced compound that makes it more durable than many other tires on the market.
The ejectors in this tire helps to keep the gaps between the treads clean, which is essential for maintaining traction. It also has a computer-optimized footprint to deliver good handling on highways and other paved roads. Its only downside is that it slightly delays response when steering.
With the Grabber X3, General has brought a tremendous new mud terrain tire to the market. This tire performs exceptionally well in mud & sand and provides exceptional off-road traction. It also does well in on-road traction, essential for those who frequently use their trucks for highway driving or commuting to work and back.
The X3 also handles very well on packed snow and can even churn through unpacked snow – an essential feature for those who frequently venture off the beaten path in the winter.
The X3 is also very easy on your truck or SUV's suspension. When driven on paved roads, it creates very little noise and vibration, which is an extremely impressive trait for a mud terrain tire.
The A/T3W is a newcomer to Falken's truck and SUV all-terrain scene, but it made quite the impression on our testing crew. It is designed to offer capable loose surface traction and a satisfying grip on dry and wet roads, including highway travel.
On-road, the A/T3W is surprisingly quiet, given its deep tread pattern, making it one of the more comfortable all-terrain tires to drive on paved surfaces. It also provides proper dynamic handling, though it won't win any awards from enthusiasts.
Conclusion
Mud terrain tires are designed for pickups and other modified light trucks to tackle muddy trails. While these tires can deliver excellent traction on muddy surfaces, they typically lack road manners and may result in high noise levels when driving on pavement. You can also contact XM off-road rims to get more information.
Read Also: Turbocharger vs. Supercharger: The Basics of Forced Induction
Mud terrain tires are often constructed with a bias-ply or radial-ply construction. Most have an aggressive tread design for mud and snow while offering high on-road durability.
FAQs
Q1) What are mud terrain tires, and why are they essential for trucks and SUVs?
Mud terrain tires are specialized tires that provide superior traction and handling in off-road and muddy conditions. They feature aggressive tread patterns with more significant gaps and deeper lugs to help grip loose surfaces like mud, rocks, and sand. When venturing off the beaten path, these tires offer enhanced performance, durability, and safety for trucks and SUVs.
Q2) Which mud terrain tire is the best overall?
Determining the best mud terrain tire overall depends on individual needs and preferences. However, the BF Goodrich Mud-Terrain T/A KM3 is often praised for its exceptional off-road performance, durability, and self-cleaning ability. It strikes a good balance between off-road capability and on-road manners, making it a popular choice among truck and SUV enthusiasts.
Q3) Are mud terrain tires suitable for everyday driving on paved roads?
While mud terrain tires are designed primarily for off-road use, they can still be driven on paved roads. However, they tend to generate more noise, have reduced fuel efficiency, and offer a slightly rougher ride than standard highway tires. If your vehicle primarily sees on-road use with occasional off-road adventures, an all-terrain tire might be a better compromise, as it delivers a smoother on-road experience while offering respectable off-road capabilities.
Q4) How often should I replace mud terrain tires?
The lifespan of mud terrain tires depends on various factors such as driving conditions, vehicle weight, maintenance, and individual driving habits. On average, mud terrain tires can last between 30,000 and 40,000 miles. However, regular inspections for signs of wear, including tread depth and sidewall damage, are essential. If you notice significant tread wear, cracking, bulges, or uneven wear patterns, it's advisable to replace the tires promptly to maintain optimal performance and safety.