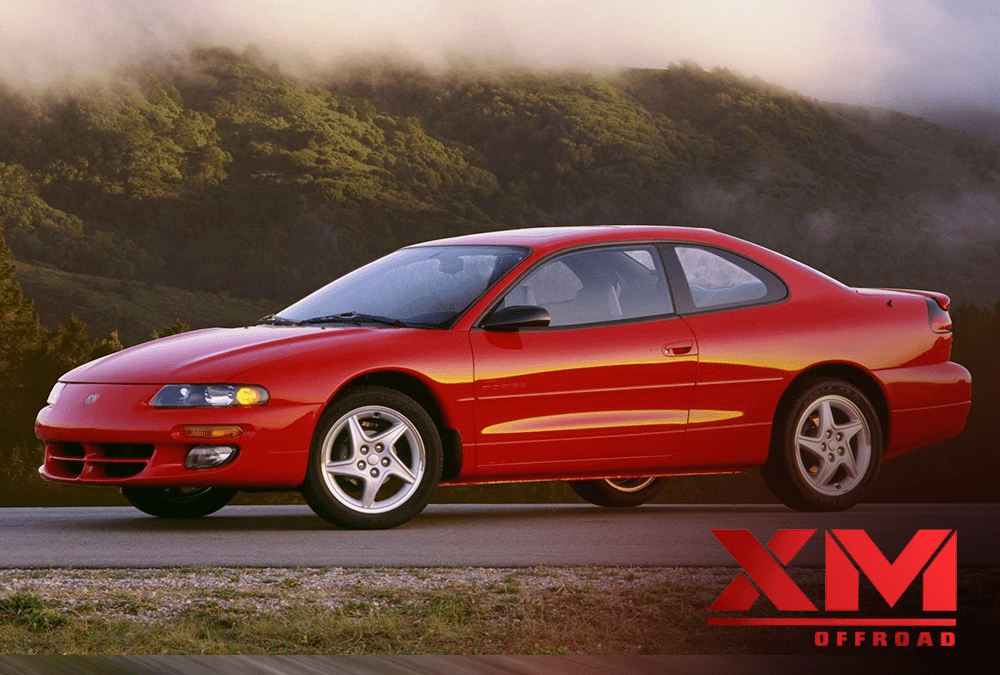 1996 Dodge Avenger Sporty Look Owner's Manual
For today's article, we're moving on to discussing the Dodge Avenger 1996. looking at the history, significant flaws of the car, why it got canceled, and the fact that there's a zombie car still somehow being sold in 2018. even though there are supposed to be none left.
In the article, the first part focuses on looking back at the car's history. And then, we jump to talking about the events that led to the vehicle being canceled. And any flaws it had. So, for the Avenger, we began back in 1994. even though this article mainly focuses on the newer Avenger sedan that we saw from 1996 to 2014. the company introduced Avenger as a two-door coupe in North America in 1994. for the 1995 model year and was built until 2000.
1996 Dodge Avenger 
1996 Dodge Avenger was a joint venture between Chrysler Corporation and Mitsubishi Motors. Where Chrysler had sold part of their equity stake to Mitsubishi. And the manufacturers built the car on a version of the Mitsubishi Galant platform. With a wheelbase of 103.7 inches and front-wheel drive, the company also designed to replace the Dodge Daytona for Chrysler.
Powertrain
There were only two models a Highline base version and the better ES version. And the powertrain was split between two manufacturers, so there was a 2-liter4-cylinder making a 140 horsepower and130 pound-feet of torque from Chrysler. And there was also a 2.5-liter v6, making155 horsepower and 161 pound-feet of torque, designed by Mitsubishi. They also made the 4-speed auto. And then Chrysler made the optional 5-speed manual. And the company stopped the production of the car after 2000. and replaced with the Dodge Stratus coupe in 2001.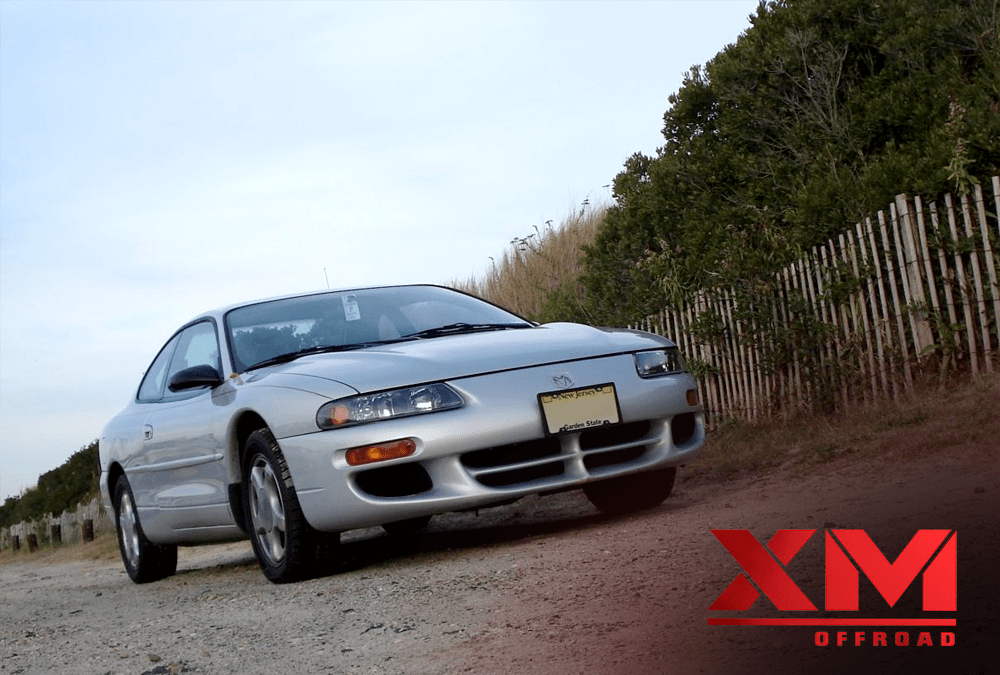 Sporty look
So, they stopped making the car for a few reasons. The price was not bad, starting at roughly seventeen thousand six hundred. And the fuel economy before the v6 was decent, Reta 18 City and 26 Highway. However, the car weighed 3084 pounds. And the v6 was very underpowered, so the car had no performance to match the sporty looks. So, the Highline had a zero to 60 of just nine point nine seconds. And this could do it in nine points two seconds. And there were also reliability issues, some engines blowing up, and low sales reaching only 36,000 units at peak.
Newer Avengers
So enough about that, let's move onto the newer Avenger. after a long hiatus, the Avenger nameplate returned in September 2006 at the Paris Motor Show. When Dodge announced the Dodge Avenger concept car. It would go into production a few months later in February 2007 and was available for 2008 to replace the Dodge Stratus. Again, this car was the result of some collaboration between different companies. So, the company built the platform on Js, which was shared between Daimler Chrysler and Mitsubishi Motors again, based on the Mitsubishi GS.
Exterior
It was a bold introduction for Dodge, and they appeared to have a new hit. The Avenger had aggressive dodge styling, innovative interior features, high safety testing scores, solid performance, and good fuel economy. On the outside, the Avenger looked a bit like its bigger charger brother with similar body lines but ultimately more minor. The car gets the signature Dodge crosshair grille in chrome. And aggressive headlights up front, giving it a pretty sinister appearance.
The side of the car shares the same type of body curbs found on the charger. And there are some wider flares above the wheels and tires to give it a meaner look. And those tires were too 15, 55 18's. If the car's rear is slightly elevated and there's a stylish body-color spoiler that doesn't overdo it. Along with chrome dual exhaust tips, the foursome of the v6 models. And we'll get to powertrain soon.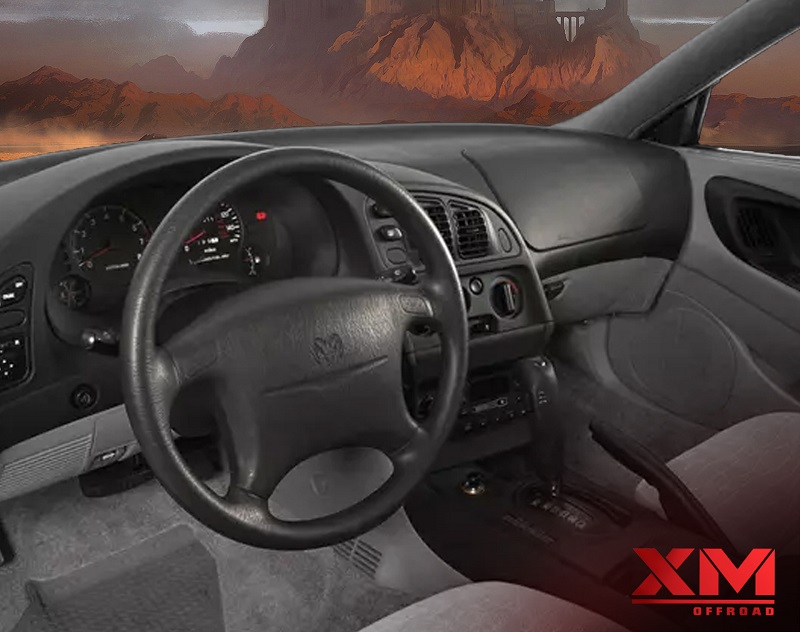 Interior
As for the interior, you can find the same kind of thing as most of the other mid-2000 dodge products. Basic, full of cheap plastics, but I have to say this one was also quite functional with many excellent features. Marketing and communication executives also bragged about Avenger's new technologies. And it was another central selling point of the car. For example, there was a chill zone, a storage compartment on the passenger-side dashboard, On top of a glove box that came standard on all the early models.
As the name suggests, you could chill up to four-ounce cans down to 40 degrees Fahrenheit. And the cold air would stay in there if you kept the compartment door closed. The cupholders were also cooled and heated to keep drinks warm. So that could heat warm as 140 degrees Fahrenheit or as excellent as 35.
Engine Specifications
on to the powertrain, there were several engines offered for different models. I'll summarize the engine specs and fuel economy in the article. And the base engine was a 2.4liter natural aspirated 4-cylinder. that was called the world engine. It was a joint project between Chrysler Mitsubishi and Hyundai. There were two optional v6 that started with the 2.7-liter v6 with 189 horsepower and 191 pound-feet of torque. And the top-end models got the 3.5-liter v6 which made quite a difference, bumping output to 235 horsepower and 232 pound-feet of torque.
All-Wheel Drive
The bottom two engines were paired with a four-speed Auto, while that 3.5 came with a 6-speed Auto stick. According to 20 inch alloy wheels brands, The Avengers exported overseas into Europe also got a 2 liter and 2liter diesel option. There was quite a big difference between an Avenger SE and an RT all-wheel drive. And the all-wheel drive was just about as fast as a v6 charger at the time. There were four models available SE, S X T, RT, and Tall-wheel drive. It was Dodge's first mid-sized car to offer all-wheel drive. And that all-wheel drive would cost you $2,000 extra on top of the standard front-wheel drive RT.
The system is usually front-wheel drives that are 95 percent power to the front wheels. But the all-wheel-drive system will automatically kick in to prevent wheelspin, even if you're on loose gravel roads with 20 inch offroad rims. You can also use it on dry pavement between speeds of 25 to 65 miles per hour. When you're mashing the gas pedal to give you better performance, it provides better traction for snow and ice surfaces as well on demand. giving power to the rear wheels when needed.