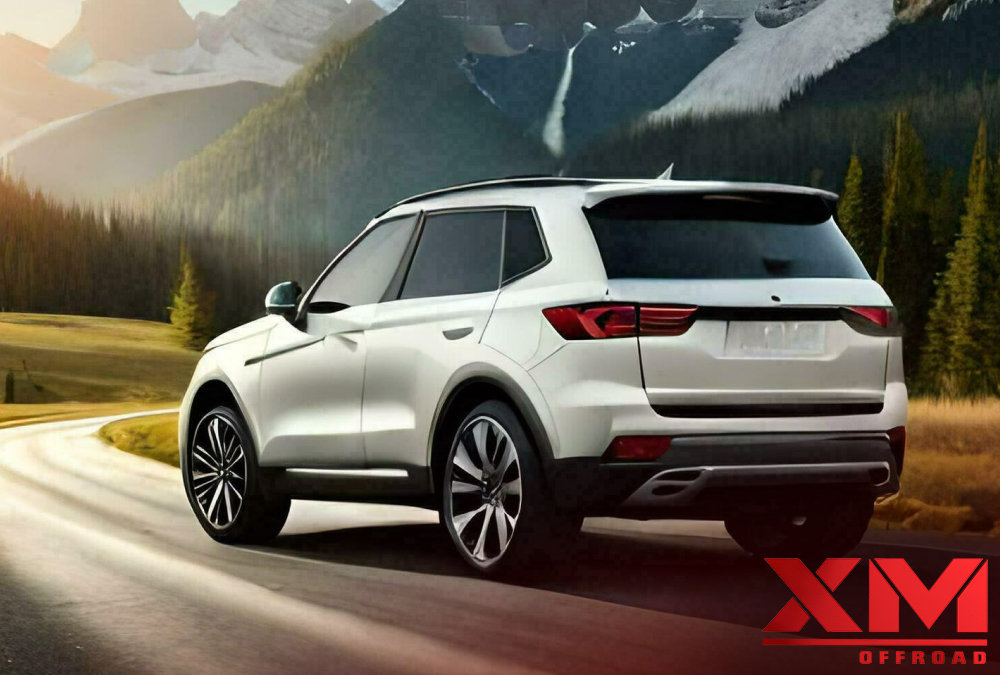 Elaborate Top 7 Jeep Grand Cherokee Accessories
Are you a proud owner of a Jeep Grand Cherokee? Well, you're not alone! The Jeep Grand Cherokee is an iconic and rugged SUV that has captured the hearts of many adventure seekers and off-road enthusiasts.
While the Grand Cherokee is an impressive vehicle on its own, there's always room for improvement and personalization. With the right accessories, you can take your Jeep's performance and appearance to the next level. In this blog, we'll explore the top seven accessories that every Jeep Grand Cherokee owner should consider.
Let's kick things off with a crucial upgrade that can significantly impact your Jeep's off-road capabilities – XM Off-road wheels. These wheels are specifically designed for off-road adventures, featuring durable materials and a rugged design to tackle challenging terrains with ease. The XM Off-road wheels offer enhanced traction, better grip, and improved stability, allowing you to conquer rocky trails and muddy paths confidently.
For those seeking a balance between on-road refinement and off-road performance, upgrading to 20 inch wheels can be an excellent choice. The larger wheels provide a commanding presence on the road while maintaining decent off-road capabilities. Additionally, 20 inch wheels open up a wider range of tire choices, allowing you to find the perfect tire for your specific driving needs.
Let's briefly recap the top seven accessories for your Jeep Grand Cherokee:
If you're an avid camper, or hiker, or simply need extra storage space, a roof rack system is a must-have accessory for your Jeep Grand Cherokee. Roof racks provide a convenient way to carry bulky items such as camping gear, bicycles, kayaks, or even extra luggage for long road trips. With various styles and load capacities available, you can find a roof rack system that perfectly suits your requirements.

For those who love to venture out into the darkness of the night, LED light bars are essential accessories. These powerful light bars emit a bright, focused beam that illuminates the road or trail ahead, greatly improving visibility during nighttime driving or off-roading. Whether you're exploring uncharted territories or navigating through challenging weather conditions, LED light bars will be your reliable companion, ensuring a safe and exciting journey.

Off-roading can sometimes lead to tricky situations, such as getting stuck in mud or sand. That's where a winch kit comes to the rescue. A winch is a powerful tool that can be attached to the front or rear of your Jeep Grand Cherokee, allowing you to self-recover or help others when they encounter obstacles. Whether it's pulling your vehicle out of a tough spot or assisting a fellow off-roader, a winch kit is a valuable addition to your Jeep's arsenal.

Preserving the undercarriage of your Jeep Grand Cherokee is crucial, especially when traversing rocky terrains or uneven trails. Skid plates offer protection to vulnerable components like the fuel tank, transfer case, and engine, shielding them from potential damage caused by rocks, debris, or other off-road hazards. With skid plates in place, you can tackle challenging obstacles with peace of mind, knowing your Jeep's vital parts are safeguarded.
For those seeking a boost in horsepower, torque, and fuel efficiency, a performance tuning chip can work wonders. These chips optimize your Jeep's engine performance by adjusting the air/fuel ratio, ignition timing, and other parameters. The result is improved power and responsiveness, making your Jeep Grand Cherokee even more fun to drive.
A cold air intake is a simple yet effective accessory that can significantly improve your Jeep's performance. The stock air intake system in most vehicles is designed for efficiency and to reduce noise, which can restrict airflow.
By upgrading to a cold air intake, you can allow a higher volume of cooler air to reach the engine. This leads to improved combustion and increased horsepower and torque. Additionally, the enhanced air intake can result in better fuel efficiency, saving you money at the pump in the long run. The installation of a cold air intake is relatively straightforward, and many kits come with clear instructions for a hassle-free setup.
If you're an adventurous Jeep owner, you'll likely be bringing a fair share of mud, dirt, and debris into your vehicle after each off-road escapade. Protect your Jeep's interior and make cleaning a breeze with all-weather floor mats. These heavy-duty mats are designed to trap and contain dirt, water, and other messes, preventing them from staining or damaging your Jeep's original carpeting.
Whether you encounter rain, snow, or mud, all-weather floor mats provide the necessary barrier to keep your Jeep's interior looking pristine. The mats are easy to clean, and some models even have raised edges to contain spills and further safeguard your Jeep's flooring.
So, if you're ready to take your Jeep Grand Cherokee to the next level of performance, style, and versatility, consider investing in these top seven accessories. From off-road wheels and LED light bars to roof rack systems and performance tuning chips, each accessory plays a vital role in enhancing your Jeep's capabilities.
Conclusion
In conclusion, accessorizing your Jeep Grand Cherokee is an exciting way to tailor your vehicle to your preferences and enhance its capabilities. From off-road wheels to performance chips, these top seven accessories can transform your Jeep into the ultimate adventure companion. Whether you're tackling rough terrains, going on a cross-country road trip, or simply cruising around town, these accessories will undoubtedly elevate your driving experience.
Read Also: 20-Inch Rims, Limitless Adventures: The Top 10 All-Terrain Tires of 2023
Embrace the spirit of adventure, equip your Jeep Grand Cherokee with these fantastic accessories, and get ready to conquer new trails and create unforgettable memories!
FAQs
Q1) What types of accessories are available for the Jeep Grand Cherokee?
The Jeep Grand Cherokee offers a wide range of accessories designed to enhance both its appearance and performance. Some popular categories of accessories include exterior enhancements like grille guards, roof racks, and wheel upgrades, as well as interior upgrades like floor mats, cargo organizers, and entertainment systems. Additionally, there are off-road accessories such as skid plates, tow hitches, and winches available for those seeking adventurous expeditions.
Q2) Are there any accessories available specifically for off-road enthusiasts?
Yes, the Jeep Grand Cherokee is known for its exceptional off-road capabilities, and there are several accessories tailored for off-road enthusiasts. These include sturdy skid plates to protect vital components, tow hooks for recovery purposes, rugged all-terrain tires, and lift kits to increase ground clearance. Additionally, Jeep offers specialized Trail Rated accessories that are rigorously tested to withstand extreme off-road conditions.
Q3) Can I personalize the appearance of my Jeep Grand Cherokee with accessories?
Absolutely! There is a wide array of exterior accessories available to personalize the appearance of your Jeep Grand Cherokee. You can choose from various grille designs, chrome accents, body decals, and custom wheels to give your vehicle a distinctive and unique look. Additionally, accessories like window deflectors, splash guards, and chrome mirror covers can further enhance the vehicle's aesthetics.
Q4) Are there any accessories to improve the interior comfort and convenience?
Yes, Jeep offers a range of interior accessories to enhance comfort and convenience. You can find high-quality floor mats and cargo liners to protect the interior from dirt and spills. Additionally, there are seat covers available in various materials, such as leather or neoprene, to add both style and comfort. For added convenience, you can opt for cargo organizers, sunshades, and electronics like GPS units or entertainment systems to make your journey more enjoyable.
Q5) Can I enhance the towing capabilities of my Jeep Grand Cherokee with accessories?
Certainly! If you need to enhance the towing capacity of your Jeep Grand Cherokee, there are several accessories to help you achieve that. You can install a tow hitch, which comes in different classes based on the weight it can handle. Additionally, you may consider adding a transmission cooler to ensure safe and efficient towing, especially for heavier loads. Be sure to consult your vehicle's manual and follow the manufacturer's guidelines when towing to ensure safety.
Tags In