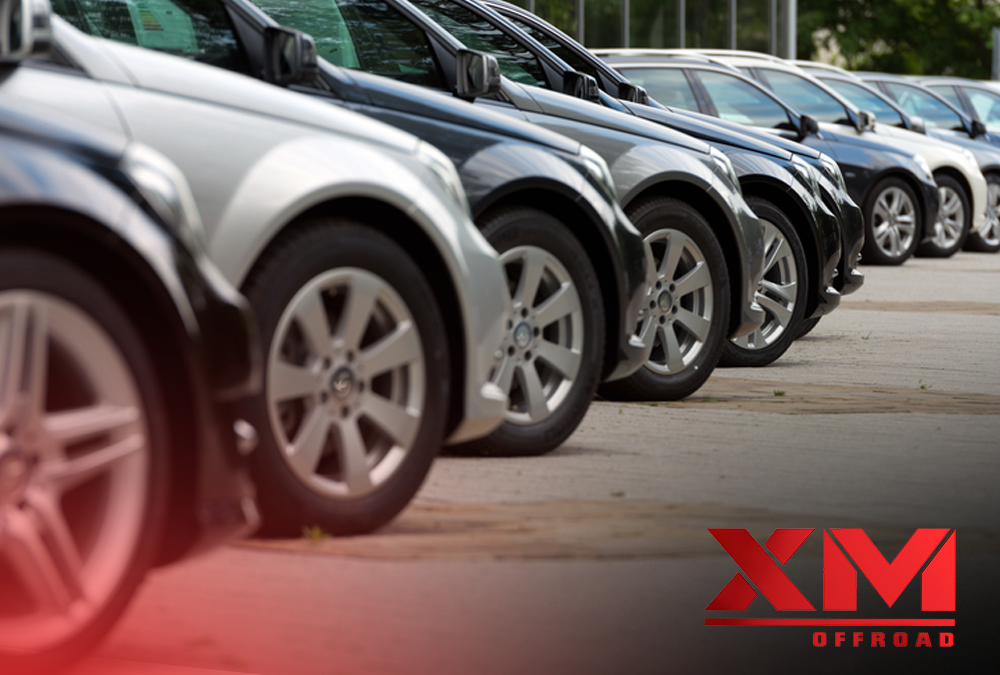 What Car Brands Have Worst Resale Value in the USA?
It is a rare exception for few cars to not lose their resale value after being driven off from the dealer. The vast majority of vehicles significantly lose their resale value faster than others. One can never expect to get the same rate while trading their car. There is a clear resale difference between how much you paid for your vehicle and the ultimate returns when you sell it.
When purchasing a car, resale value is the most crucially considered. If you are a person who plans to keep a car for a long time, then you should not be bothered with the resale value. But if you like switching your car very often, you must look into cars with poor resale.
If you intend to buy a new car, it is necessary to look into the eye-opening statistics. Researching the depreciation rate is a wise step for the vehicles you plan to purchase.
It is true that some vehicles do better in the buy and sell market. However, detailed research by Xtreme Wheels experts shows us the top 5 brands in the US which have the worst resale value. So let's look into further details.
1) Nissan Leaf
The new electric Nissan is around $30,000. Nissan leaf has far better quality than its forerunners. It was the top-selling electronic plug-in car of 2020 which won all the awards along the way. Tesla Model 3 passed the vehicle too. Nissan leaf purchasers are happy with its stylish look, and it is eco-friendly. However, Leaf owners become the most disappointed when it's time for resale.
Although it is one of the highest-selling electric cars, its depreciation value is 71% over five years. It is cost-saving because of its significant feature to avoid gas purchasing. Nevertheless, its massive depreciation puts a vast loss on the owner's pocket.
2) KIA
Kia is a luxury sedan and gives a reasonable amount of facilities for its given price. Although Kias are reaching the price mark of Lexus, BMW, and other luxury cars, it isn't reasonably considered a luxury car itself. It isn't as impressive, and Kia owners would accept that its resale price is unsatisfactory when trying to resale their vehicle. Its resale value goes down by such high margins that it's known to be one of the fastest depreciating cars in the market. Its resale value goes down by as much as 46% in the first five years.
Kia's Optima, launched with a new design, also loses more than half its original value within the first five years. Although economical and easy on the wallet, Kia Rio will also lose most of its resale value.
3) Ford
Ford has brought to an end all its passenger cars except the Mustang. It results in a grim for the resale value of these cars. Moreover, Ford's Hybrid car, Ford Fusion Hybrid, is behind its resale value even compared to its traditional gas-only partner, the Ford Fusion. In addition to this, the Fusion line discontinuing adds more damage to the already depreciation value.
Advertisement and promotion on the Fusion series have stopped completely, resulting in its resale value dropping down. A Ford Fusions resale value will go down by 52% in the first five years of use. The Ford Fusion Energi is also falling behind in resale value like its partners in the Fusion line. It is thus being discontinued as it may be good for the environment but will prove to be a dent in your wallet in the long run.
4) BMW
BMW series account for some of the most luxurious and extravagant cars released to the market. Unfortunately, however, the resale value for the BMW series drops quite drastically. For example, the BMW 5 series, recognized as the most luxurious sedan in the market, shows a depreciation value of 69.2% to its original price within the first five years of use. Its longevity and success have failed to raise the bar for the series' resale value.
The BMW I3, boasting an electric hatchback, loses 70.9% of its original value over five years while also having a starting value of $44k; that's a hit to the wallet for sure. The BMW 7 series, like its counter series, also continues the trend of dropping resale values with 71.3% of its original value within five years. The brand's resale value is so poor that it has occupied four spots in the list of top 10 cars with the worst resale value.
| | | | |
| --- | --- | --- | --- |
| Rank | Car Brand | Depreciation over 5 Years | Notable Points |
| 1 | Maserati Quattroporte | 72.50% | Highest depreciation rate, reliability concerns, high long-term maintenance costs​​. |
| 2 | Nissan Leaf | 71% | Top-selling electric car with awards, but massive depreciation affects resale value significantly​​. |
| 3 | BMW | Up to 71.3% | Luxury sedans with high depreciation, BMW I3 and BMW 7 series lose over 70% of their value​​. |
| 4 | Ford | 52% | Discontinued passenger cars except Mustang, Ford Fusion Hybrid and Energi losing value due to end of production​​. |
| 5 | KIA | Up to 46% | Luxury sedans not considered at par with other luxury brands, new models like Kia Optima and Rio also lose value rapidly​​. |
5) Maserati Quattroporte
Maserati Quattroporte, "an icon of Italian Elegance." Luxury cars have a steep depreciation. However, no car's resale value drops as much as Maserati's Quattroporte. It tops the list for vehicles having the worst resale values as its value goes down by a solid 72.5% of its original sale value. In addition, Maserati's reliability is not as widely known, and its demand is low because of its not-so-well-known reliability.
It has the highest depreciation between 2014 to 2019. So Maserati is not preferred for the long run by owners. And when the plan to resale. Its value goes down pretty quickly because people do not like spending a massive premium on the used outdated car. Maserati is agile, powerful, sound incredible, with highly comfortable. Yet, there is a vast difference between its own experience and driving experience. Apart from the resale, it adds some aggressive prices leases. Not to mention its long-term maintenance cost.
Are These Worth Buying?
A long-term car owner should ask themselves before buying any of these cars; is it worth it? It is a very crucial question considering all the complicated features. For instance, your long-term goals intended usage and financial stability. You do not want to face a massive loss, keeping in mind the resale value.
All these vehicles may gain your consideration for their beauty, such as the distinctive Italian flair of the Quattroporte, electronic qualities which Nissan depicts, the comfort of BMW, which will make you fall in love with these. But their colossal depreciation may turn the buyers away.