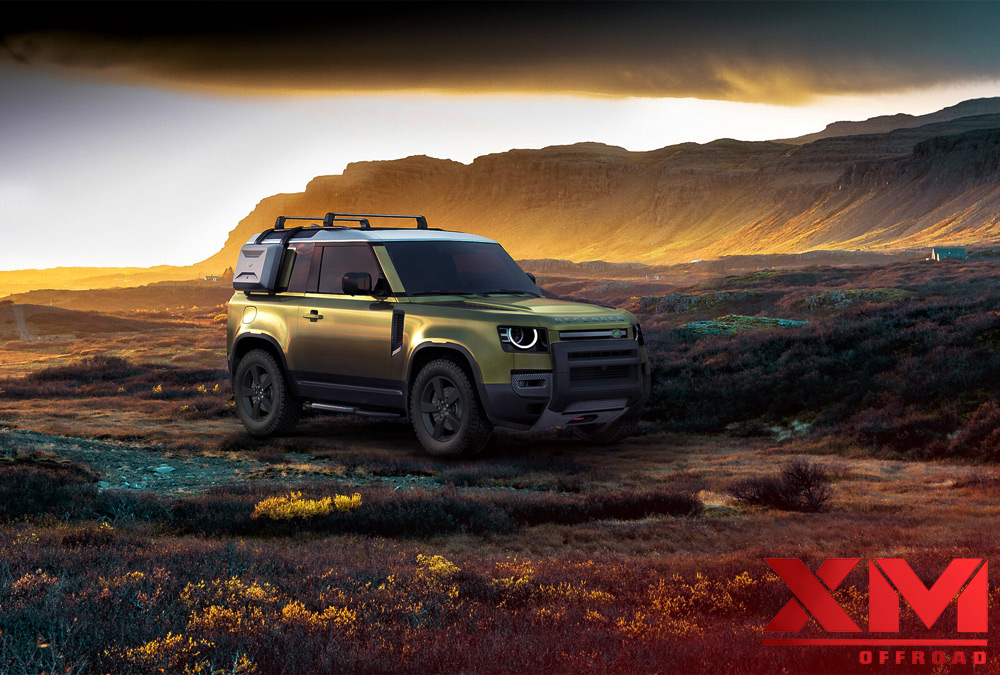 New Land Rover Defender 2023 Design, Review, And Price
2023 Land rover defender is a compact 4×4 SUV (Sport Utility Vehicle) widely used for off-roading. The car has been popular among all age groups because its comfort impresses the old age group, and its decency impresses the middle age group or the executive group. Its style and sleek design impress the teenage group. So we can say this car is a complete package for everyone.
History of Land Rover Defender 2023
Land rover defender is a series of off-road and pickup trucks, and it actually falls in the category of compact 4×4. Land Rover Defender was first created in 1948 by Maurice Wilks, the engineering director at the Rover Company. The primary purpose of the land rover defender was to run on off-road terrain so it could help the farmers or any person working on off-road or muddy terrains. They kept producing this car for around 68 years, and in 2016 they discontinued the defender. They produced around 2 million cars in these 68 years. Still, as the car was getting love from the enthusiasts, Land rover decided to introduce the new defender with some new features and advanced technology. Then the new defender made its global debut in September 2019 and was initially offered two-wheelbase options. This new vehicle, which shares no components or technology with its predecessor, has an aluminum monocoque body.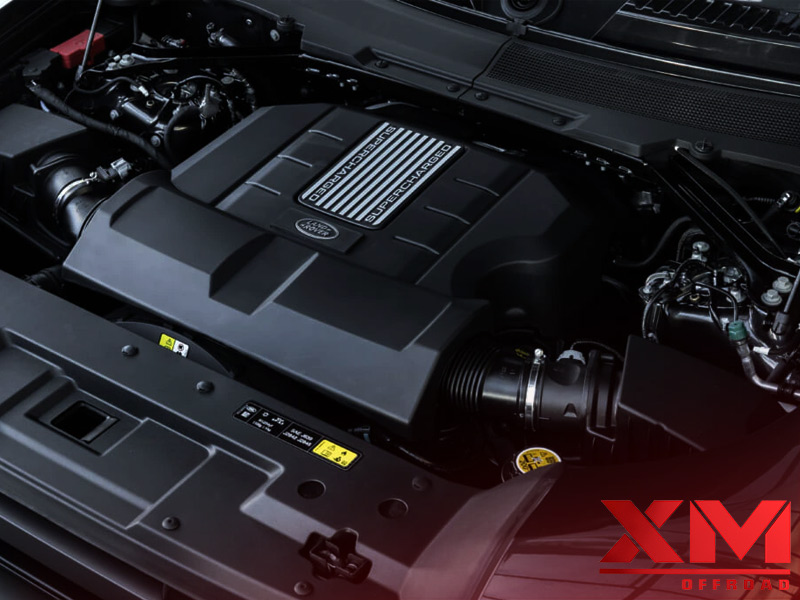 Engines Used in Land Rover Defender
In 1990 the company changed the engines and upgraded that from Diesel turbo to Turbocharged Diesel. As fitted in the defender, this engine produced 107 hp and torque of 195 lb/ft. Mated to a five-speed manual gearbox, the diesel Land Rover Defender could finally keep up with highway traffic and deliver fuel economy that would help keep its contented owner from risk of fuel bill bankruptcy. 
In 1994 they changed the engine to 300TDI to improve the performance of the turbocharged diesel engine. This engine was a totally new engine design with more power; it produced 111 hp with 195 lb/ft torque. It remained in production until 1998 when the Td5 engine replaced it. Td5 was a 5-cylinder engine and electronic engine management, and it produced 122 hp @ 4,850 rpm. The main reason for to shift on electronic engine management was to meet European Euro III Standards. In 2007 company changed the turbocharged engine one last time, and this time they chose Ford's 2.2 liters (2,179cc) in-line four-cylinder engine from the Duratorq range. This 16valve turbocharged engine was used in a Ford transit van and was very durable for a defender. 
In 1997 South Africa Demanded Gasoline/Petrol Engines in Land Rover Defender, So the company was in a partnership with BMW, so they decided to install the BMW M52 2.8 liter (2,793cc) in-line six-cylinder 24 valve, which produced 192 hp @ 5,300 rpm and torque of 207 lb/ft @ 3,950 rpm. What used this engine in the BMW 328i, 528i, 728i, and also the Z3 was a standard power unit in BMW passenger cars.
Design and Looks of Land Rover Defender 
Land Rover Defender has a unique look as it is a proper off-road vehicle; that's why it has a box-type shape because it helps a lot in off-roading as it decreases the chances of a rollover. Being a box shape car defender looks quite decent when its headlights turn on. The defender looks extra cool and beautiful. But the remarkable thing was that defender was a very comfortable and smooth vehicle for a long trip which is not entirely evident in an off-roading vehicle. Comfort plus looks plus ruggedness, and performance is the only reason why people still love this car and are ready to pay any amount for a defender.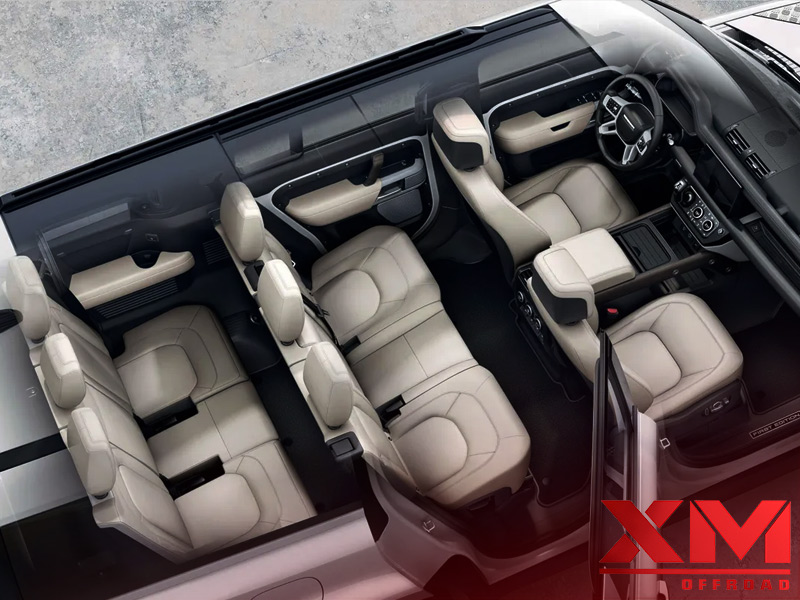 Acceptance of Land Rover Defender  
Even after getting discontinued, the defender's fan base increased day by day. The main reason was that this vehicle was a complete package for everyone with its looks, design, features, ruggedness, and excellent performance. The acceptance of this vehicle was unbelievable; even defender won the "the most desirable classic car in the world" in a 2015 survey. 
Its acceptance is on another level: its fan clubs in which all fans are there from the whole world. There are a lot of fan clubs and websites that are only dedicated to Land Rover Defender.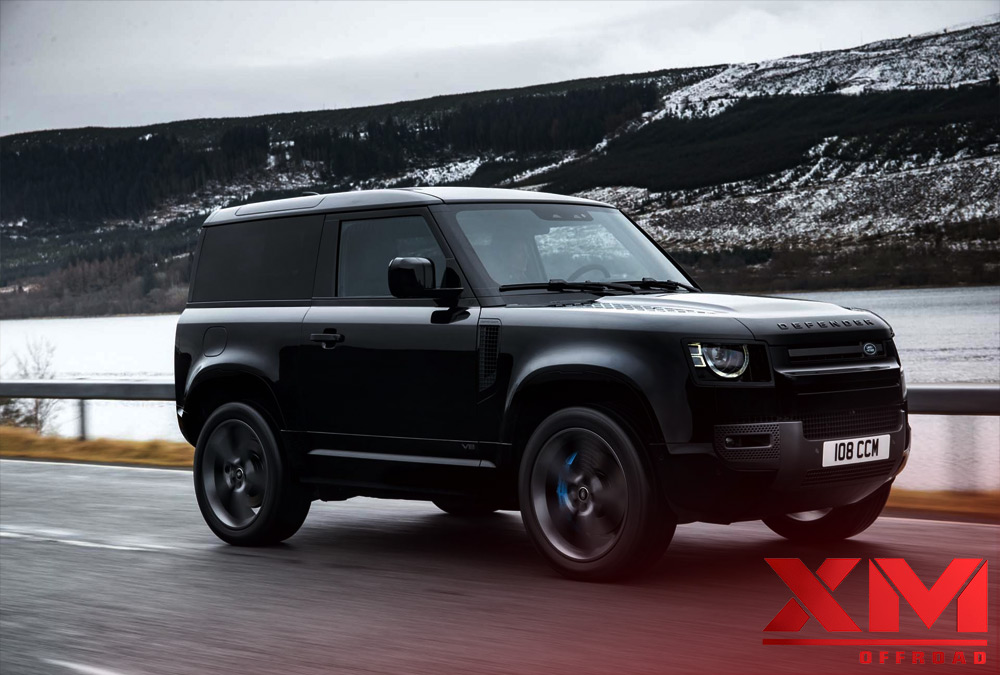 Modifications for Land Rover Defender 
As Land Rover Defender is an off-roading vehicle, what can use it for Hunting, Farming, and Rally Motor Sports, so everyone modifies the defender according to their choices? For hunting, people install Led bar lights on all 4 sides of the car because it makes the vision clear in the nighttime so the hunter can see everything near. For Farming, people install the Offroad Rims because the field is an even place to drive, so these rims help the farmer a lot.  
Rally Motorsports Person Installs the roll-cage first, and they make sure to install a high gauge roll cage because it prevents the roof from bending when the vehicle gets rollover. After roll cage, they install a good quality set of off-road rims because rally vehicles sometimes jump around 6-7 feet. When it lands back on the track, most of the time, the rim gets a crack, or broken. It can easily convert this incident into a disaster, so that's why people upgrade their rims from average to Jeep Rims.  
Upcoming Models of Defender  
The last Defender was Land Rover 2020. It was released in 2019, and as expected, that model directly hit the hearts of the fans, and it got love from the defender fans. The defender maintained its standards in the era of technology and features. They made a combination of technology and ruggedness, which is pure beauty itself. The land rover is anticipate to be introducing its new model in 2023 with some more features and technology. Defender's fan club is waiting for it to be introduced, and they will buy it on the very first day.  
Price of Land Rover Defender
Land Rover Defender Price is an iconic vehicle. It's been around in various forms for over 65 years and has been a favorite of off-road enthusiasts and lovers of classic vehicles for just as long. The price of a land rover defender starts from $62000-$97000. But no one thinks about its price because everyone thinks they are getting a tremendous compact 4×4 for the price of a luxury sedan. For a pre-loved car, its price starts from 10000-42000. So we can say that It's an affordable car for everyone. 
Is the 2023 Land Rover Defender a new SUV?
2023 Land Rover Defender is the perfect SUV for offroad. The actual 2023 Land Rover Defender is a new SUV that revives some nameplate, which the United Kingdom business stopped within 2016.
Conclusion  
The Land Rover Defender is a compact 4×4 SUV cl classic with rims in 30 inch sizes; it's a milestone for the Land Rover Company. The people loved for more than 65 years just because of its performance, technology, and comfort level. The defender has been discontinued, but who will remember it for many years to come? Fans are still insisting on its new modle, maybe their wish will come true soon.