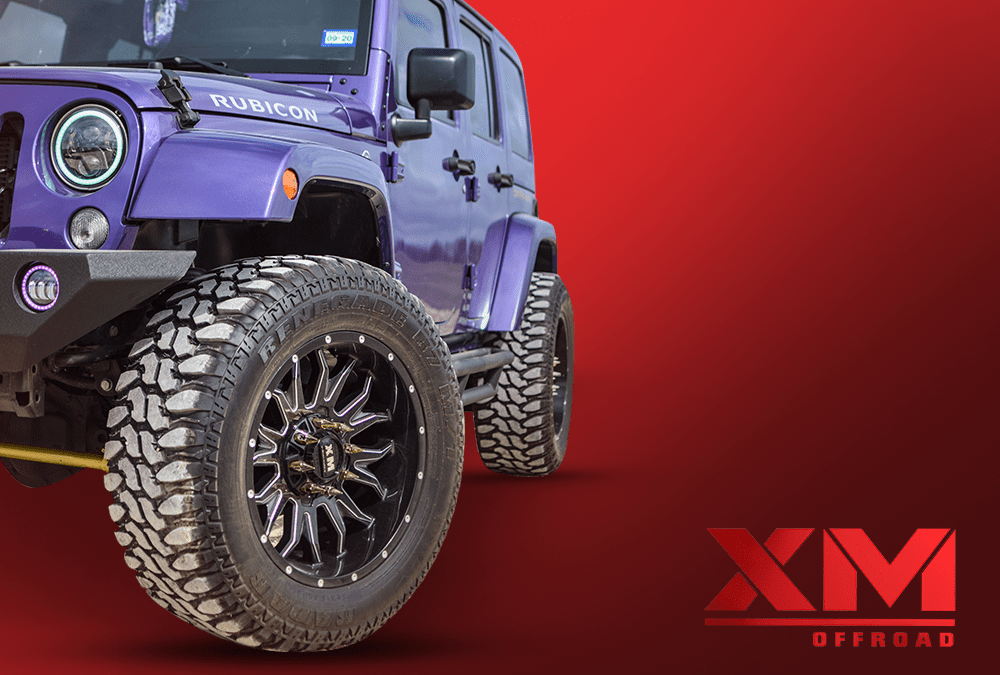 12 Budget-Friendly Ways to Customize Your Jeep Wrangler
The Jeep Wrangler's origins can be traced back to its valiant service as a World War II vehicle. Thus, it has a long and illustrious history. The Jeep Wrangler JL, the latest heir to that illustrious bloodline, should be judged on its own merits. However, it isn't easy to separate our opinion from that of the immortal Wranglers that arrived before it. Will it continue to live up to the expectations?
It's certainly off to a good start. The Jeep Wrangler JL has already been named the 2019 SUV of the Year by Motor Trend. It was the first win for a Jeep since before the award's beginnings in 1999, joining Porsche, Land Rover, and Mercedes Benz. According to Motor Trend, the JL is "what crossovers desire to be when they grow into adults." Not to mention that builds of the new design have ruled global events and online forums.
Drivers generally adore their Jeep, which is one of the main reasons the brand has remained among the most leading automobile manufacturers in the country. However, many customers are constantly looking for ways to take their vehicle to the next level, and one of the simplest ways to do so is through modifications.
Part of the enjoyment of owning a Wrangler isn't just riding with the top and doors off; it's also customizing your vehicle to draw attention. People often joke that Jeep means standing for "Just Empty Every Pocket." While this is true, there are several less costly ways to customize your Jeep Wrangler. Experts at Xtreme OffRoad Wheels have the top five ways to assist you when you are going to customize your Jeep Wrangler on a budget.
1) Headlights and Taillights
Lighting is one of the simplest areas to begin upgrading your Jeep. The simplest and most cost-effective solution is to simply replace the OEM bulbs in your headlights and fog lights with Lightbulbs or LED bulbs. When contrasted to the yellow light from the OEM bulbs, the pure white light improves visibility and creates a more modern appearance. In addition, there are numerous tutorials available online that provide step-by-step instructions for changing the bulbs yourself! This is a simple do-it-yourself project that can be completed for less than $100.
2) Bumpers
Trying to replace the front bumper on your Jeep Wrangler can drastically alter its overall appearance. It will also give your Jeep Wrangler a more assertive stance. Find the best deals on popular brands on Amazon and eBay, and be compassionate for a good sale. Reviews will assist you in avoiding bumpers that rust or do not withstand wear and tear.
3) Rocker Guards
OEM rock rails are standard on specific Jeep Wrangler trims. However, they are not available on every model. Nevertheless, these are required if you intend to take your Jeep off-road. When slithering on the trails, you could even literally rest your vehicle's weight on such rocker guards without affecting the underbody or doorways. If you decide to hoist your rig in the coming years, you could also get rails that function as steps, and they are a great way to boost the overall appearance of your Wrangler.
4) Plasti Dip
You're missing out if you haven't ever heard of or utilized Plasti Dip! Plasti Dip is a colorful rubber coating that can be sprayed on almost any surface. So you could spray any color you want on your Jeep, from the outer logos to the wheels. The great thing is that the rubber coating smoothly peels off, enabling you to switch it up when you want.
5) Decals
A custom decal is a simple way to personalize your Jeep. A quick search on Social media or Etsy will assist you in finding local artists who will turn your design into a reality. Once you order, utilize painter's tape to plot out the location and size of your decal, but do not be frightened to get creative!
6) Custom Metal Fuel Door
Jeepers could indeed add a sporty look to their vehicles by installing a custom metal fuel door. Doors come in various materials such as chrome, stainless steel, or black powder coat and are simple to install. Lockable fuel doors are also accessible for those who want to keep their fuel safe from theft or contamination.
7) Dash Trim Accents
If you want to match factory interior trim pieces, interior accent accessory parts are frequently available in brushed silver or chrome finishes. They are also injection-molded and formed to precisely match the interior pieces. Installation is a breeze thanks to the pre-installed high-strength adhesive tape.
8) Side Mirrors
Modifying the stock mirrors is yet another low-cost option that allows Jeep owners to enhance their automobile's look and overall feel. Rugged to chrome, round to square designs are available.
9) Light Guards
Jeep light guards add both style and function to your vehicle. These light guards, designed to protect headlights and taillights from harm in difficult ground, add a whole new layer of rugged style by enclosing the existing lights.
10) Rubber Floor Mats
Your Jeep's interior is likely to become cluttered quickly, particularly if you're traveling off-road. Even though many of the brand's vehicles have a drainage plug, owners will still dig up dirt and grime smudged on the floor. This not only reduces the opulence of your Jeep but also reduces its future value.
If you want to keep your Jeep looking like new, consider getting rubber mats for the interior. These tough additions will shield your vehicle's floor from dirt, and they can also withstand a lot of water or mud. This offering is entirely essential if you'd like to keep the quality of your Jeep.
11) Shade Top
Shade tops range in style from one-piece to four-piece tops. These pieces fit perfectly under tough tops, soft tops, and bikini tops. When going topless, the objective of these tops is to minimize exposure to direct sun and wind noise.
12) Custom Wheels
You can increase the value of your Jeep Wrangler by adding custom stylish wheels or rims. If there is a question in your mind that Can rims improve performance? The Answer is Yes; It will definitely increase your vehicle performance. The custom wheel is another way to customize your Jeep Wrangler. The size of wheels not only improves your Jeep's performance but also give an impact on comfort level and fuel mileage.
Conclusion
These are all just a few of the reasonable ways to customize your Jeep Wrangler. That doesn't always become an expensive lift kit to make a significant difference, as many of the items listed here can radically transform the appearance of any Wrangler.